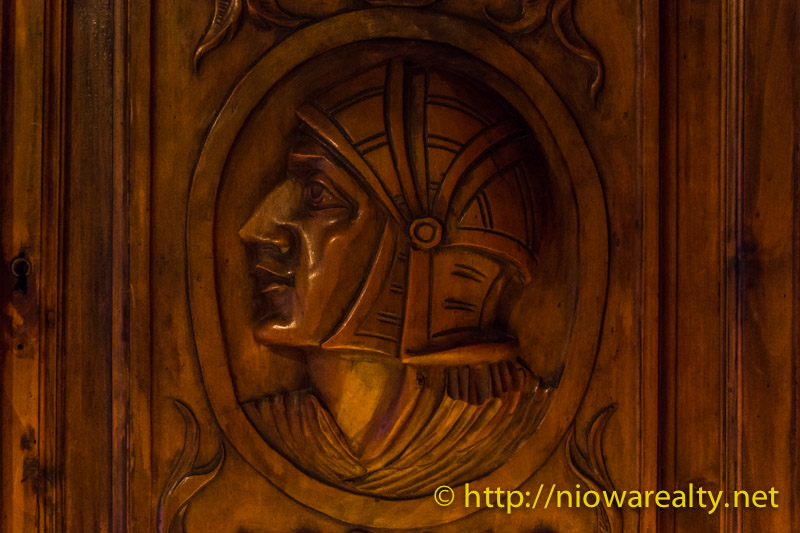 Today, I have to give credit where credit is due. I speak about a certain gentleman whom I've become more acquainted with as the years pass. He and his family have the ability to walk into a home and see not what's there, but rather what could be there. I would say that I've been familiar with their work for at least twenty years and each year they become better and better at what they do. Of course, yours truly always has to throw in his two cents worth as far as future design and appeal. They finished a project home about a year ago and I can say without resign, they did an absolutely beautiful job in transforming a blah interior into a showplace. Another thing I appreciate about them is that they don't scrimp on quality or hide defects. Most people when they take on a project start running out of steam towards the end and get sloppy on the finishing touches as well as the minor details. These people are absolutely not that way. They may get sick of a project, but they don't walk away. We've come to know each other well enough that we don't hesitate speaking our minds as well as a bit of teasing thrown into the conversations.
I stopped at a home belonging to one of the family members yesterday for a short chat. I sat myself down on an upholstered sofa in the den and without any thought, when I got up, I discovered that my navy blue Cashmere sport jacket had become a magnet for the owner's cat hair. Oh Mercy! They keep the home and cat very clean and I wasn't worried about anything other than getting all that white hair off my jacket. That will be a topic of conversation for some time to come. I had to laugh when one of the sons told me that his father is so fussy about painting that he demands that walls and woodwork be painted his way, or no way. Im glad they are of the mindset of demanding perfection in their work. Whenever I sell a home for them, I never have to worry about a buyer coming back and complaining about shoddy workmanship.
As their children are growing older, I do believe they are attempting to pass on this demand for quality workmanship. One of the sons mentioned to me several weeks ago about a daunting task of ceiling work he was doing. I just looked at him and jokingly said, "Wow, I wouldn't have thought that was such a big job." I'm sure in the future, after he's learned many more lessons, he'll look back a consider that ceiling job a piece of cake. I'm encouraging him to become another warrior of excellence in his family.