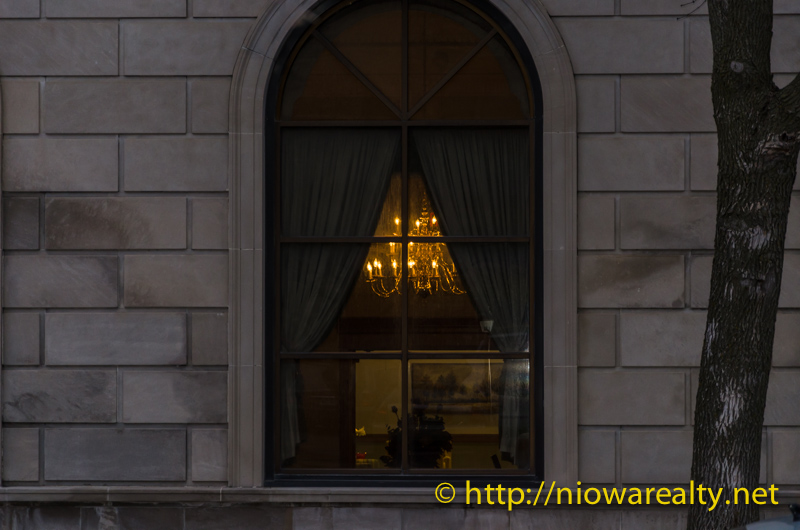 I was on my way to my last appointment this evening and happened to notice the chandelier lights on in the activity room at the Manor. In seeing those lights on, took me back to my childhood. In those days, that building was the Hotel Hanford. Every time I had an opportunity to visit the hotel, it was quite the treat. Without a question, the Hotel Hanford was what one would consider a four star today. The lobby was grand, the ceilings were tall, the wood paneling was rich, and the staff dressed flawlessly. They all wore uniforms that spoke of their duties.
I even remember the bell boy. I would say my most vivid memories were of the grand dining room which is now the activity room for the Manor residents. I'm sure anyone who dined in that dining room would agree that it was impressive. The tables were covered with linen table clothes, there were linen napkins, the tableware was spotless and meticulously placed. Looking up, you would be carried away by the glow of the chandeliers and high ceilings with plaster motifs. The menu was filled with exotic food choices. One of their specialties was giant frog legs that were deep fried in a light batter.
The family that I believe owned the hotel was the Kuhn family who lived here in Mason City. Their daughter, Rosemary Kuhn who also worked there, was tall and always smartly dressed. Once in a while you would see her moving about the hotel directing staff and likely correcting any problem that may have arisen with one of the guests.
Some years ago, when visiting with a client, we happened to get on the subject of the Hotel Hanford. She said when she and her husband were raising their children, they would save any extra money they could during each month and make reservations for a dinner for two. She said she and her husband enjoyed their evenings at the hotel immensely. For them, it gave them the time they needed away from their children and enjoy each other's company without interruption. Hotels like the Hotel Hanford have a timelessness in their elegance. If their walls could talk, there would be many delightful stories.