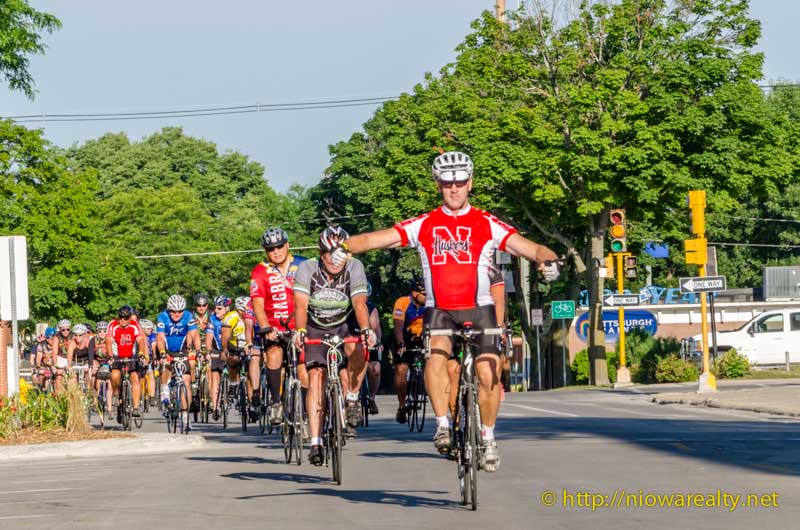 Early this morning I had an appointment with a colleague who has watched the transitioning of North Iowa over these past 25 years. Since the phones had not yet started ringing we had an opportunity to share thoughts on the prospects for continued growth in the Downtown area as well as the city as a whole. One of the things that came as a bit of a surprise to him is how many people in the 55+ age group I've worked with over these past several years who are from out of State and decided to purchase property here as their primary residence. Most of them either grew up in North Iowa or have friends living here. Several of them didn't even have friend or family connections and still made their choice to purchase here.
I think there are a number of factors coming into play in their decision making process. Number one, they get more bang for the buck in what they purchase. Secondly, the health care system is within a short driving distance. Lastly, the easy access to shopping and recreational facilities makes for a more hassle free environment for people wanting to slow down and enjoy the golden years of their lives.
From what I've experienced in these past two weeks, I'm finding a real desire for people to live in up-scale housing units within walking distance of the Downtown. There seems to be a bottle-neck in the amount of inventory versus demand. I'm glad the City of Mason City is very much into having the public sidewalks and curbs in good repair. Since the Blue Zone Project has been started, I see far more people out walking–especially during the lunch hour. I'm even finding myself walking more to downtown appointments rather than driving. It's good exercise as well as an opportunity to get the feel of what's going on in a slower motion.
One thing we both agreed on this morning is the need to have several police officers walking the downtown beat during both the daylight and nighttime hours. As long as the downtown is working to grow more business as well as housing units, the comfort of knowing there are policemen assigned to the area, there would be an even greater desire to live in Downtown Mason City. Other cities have had great results in attracting upscale businesses as well as residents in what were dilapidated turn-of-the-century business districts. I know of one city that had such a district and is now a highly sought after place to shop and reside. The price of upper floor condominiums and apartments in that district have skyrocketed. Someone in the beginning had a long term vision that turned into a highly profitable venture.
Each year that passes, I hope the residents of Mason City continue to make our community the first choice on the lists of returning natives.