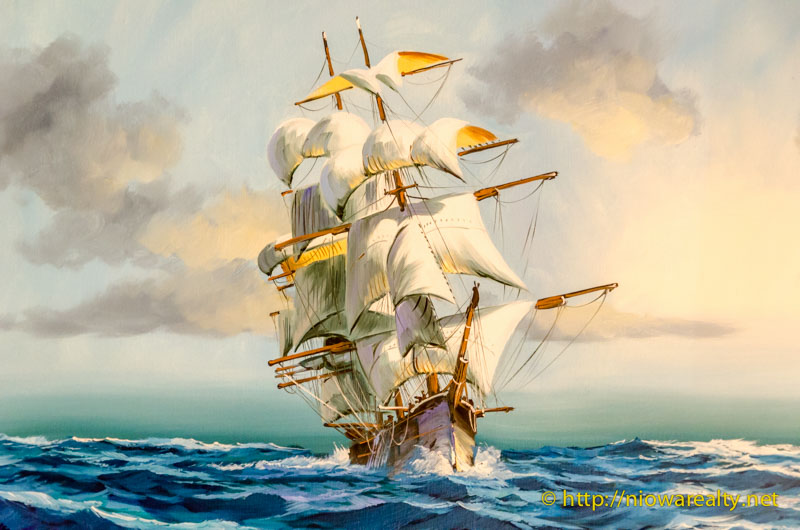 It appears that as summer fades, the buyers are out on their search to be into their new homes before hard winter arrives. It is pretty much a yearly occurrence; some years being more pronounced than others. There seems to be no rhyme or reason to the degree of activity this time of year over other years. I smile to myself in seeing how some buyers at this time become very insistent in seeing a property that's caught their interest no later than now. I find it with people looking for something to rent as well. Often times there are tenants living in the home for rent and prospective tenants can't understand why that can't see it right away.
I experienced an example of the immediacy with a prospective buyer today. I was out showing an acreage early this morning and received a call from someone that wanted to look at a listing of mine as soon as possible. I was able to get him in to see it today and as we were walking out he said, "I noticed that you were having an open house tomorrow and if I couldn't find you today, I would have tracked you down at your at your open house tomorrow."
I will be listing a highly sought after condominium next week and without a doubt, I'll make sure I'm prepared for the multiple showings generated when it hits the market. I was telling someone several days ago how much I dislike dramas and emotional roller-coasters in a transaction. As I've mentioned before, "The best surprise in a real estate transaction is no surprise." Someone said again the other day at one of my closings, "This is it? I was expecting a big ordeal." I smiled and said, "All of the little hic-ups were taken care of long before they ever became noticeable."
I stopped on my way home and spent a little time at a birthday party for a woman I'd worked with long ago. It was good to see her and share a few memories. One thing for me about arriving at a party, is that there is usually someone there that I hadn't expected. Since we live in a smaller city, I guess it's a bit more likely to find a connectedness between people we didn't expect.
After a long but good week, I'm mentally preparing myself for the likely busy week ahead, so I'm making sure I'm ready to be in the mindset of full sail ahead. I hope everyone takes some time and enjoy the great outdoors this weekend while the weather is pleasant.