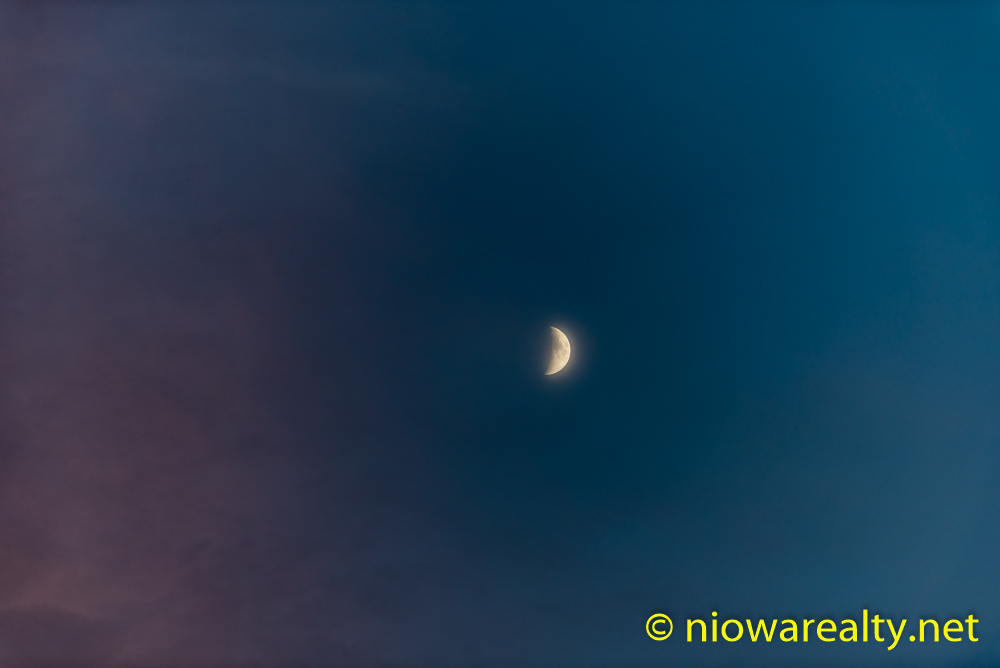 Alas the rains have stopped for a few days.  I was beginning to wonder if we'd ever see the sun again.  I'm sure there were a number of people who've discovered water in their basements after these two day rains have finally stopped.  After looking at the 10 day forecast, we may be experiencing another wet Fall.  The farmers will have to be working all the faster to get their beans and corn out.  This new hurricane that's supposed to hit the Gulf States starting tomorrow will most likely create a spill-over effect in our area.  Don't be surprised if our long-term weather forecast gets changed come mid-week.
Many of you won't be working Monday due to Columbus Day so please take the time and do something fun.  Hopefully it won't be raining so perhaps you should think about taking a day trip over to Northeast Iowa to see the leaves, and if time permits, head on over into Wisconsin and grab yourselves some craft cheese and home grown apples.
I've taken those trips in the past and have enjoyed them immensely.  Another idea would be for you to visit Effigy Mounds which is located above the Mississippi in Allamakee County.  The memory that was forever burned into my mind after the first time I walked out onto its look-out point. Those panoramic views of the Mississippi River are breathtaking. After seeing such beauty, one can't help but believe there is a Higher Power.  It's no wonder those pre-historic indians chose that particular area to build their mounds. I'm still convinced those mounds were meant to be viewed from far above.
My public open house today was a disaster with there being no visitors due to the non-stop rain we had.  I usually take something with me to read, but after a while, that gets old, so I started watching all the squirrels in the area gathering and burying walnuts that had dropped from trees.  One particular squirrel decided it was lunchtime so decided to grab a small nut and perch itself on a limb outside a window.  I tell you what, I'd hate to get bitten by one of those bushy-tailed rats after seeing how quickly and easily they're able to chew thru those rock-hard shells.  Their teeth must be tungsten steel hard with jaws as strong as a vise. It had that walnut completely meat-less in less than 10 minutes!
I'm still wondering why the bigger squirrels are so afraid of the jack squirrels.  There was one of them out there chasing one of the bigger "rats" which reminded me someone told me once that the reason they're afraid of them is that they're so fast that if they can catch up to larger males from behind,  they'll bite their scrotums and likely render them impotent.  Ouch!  If they indeed defend their turfs in such a fashion, I'd be heading for the hills yesterday.
Late this afternoon I heard an unfortunate story about how a man in his 50's managed to catch a hybridized form of the flu last winter that he couldn't seem to shake.  He had it for over six weeks, and while recuperating, he felt there was something else wrong so back to his doctor he went.  Well, six months later, he's now recovering from a necessary heart valve replacement.  He said the doctors told him the problem with his heart valve was caused by that flu virus he wasn't able to ward off.  He's now all the more careful about being in public when shaking hands, sharing kisses and hugs along with every other form of contact with our general population.  I guess we all can't be too careful when the flu season arrives in North Iowa.