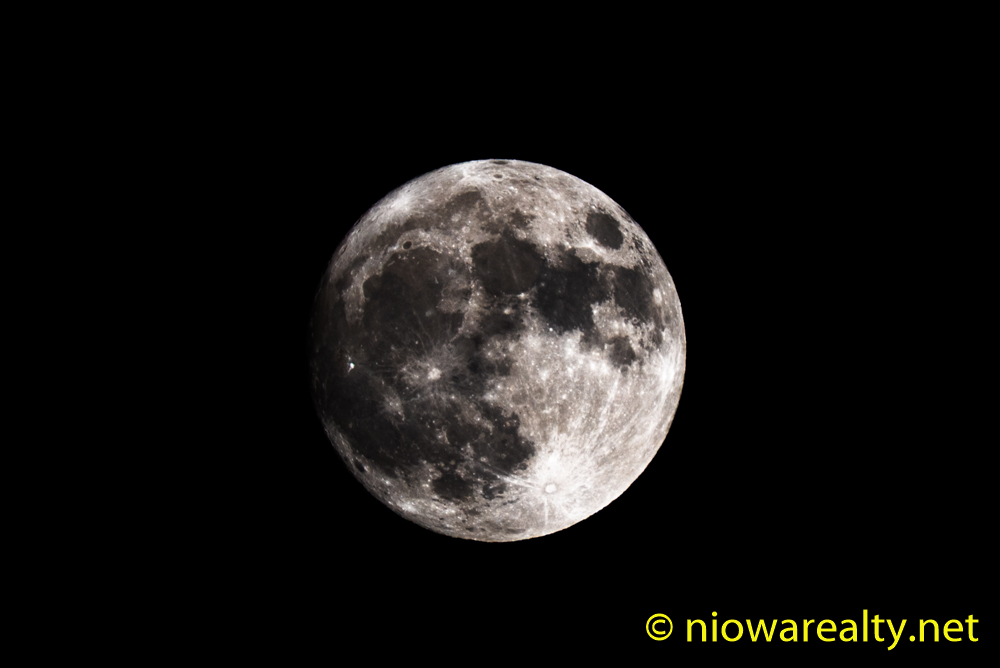 The highlight of my day was getting a call from a seller informing me he's ready to list.  With our market still cruising along, I'm glad to be able to continue replacing listings that have recently sold. There are several other ones in the pipeline which should be coming on in the next weeks. Someone asked me how my year has been thus far and I replied, "It's been one of the more trying years of my life with the death of my Mother in April, but I'm exceptionally thankful for the business generated from many of my most loyal clients and customers." Believe me, I meant every word of thanks and more.
Early this morning I was going thru some of the "begging charity" mail I recently received. One of the large envelopes was from a charity out in South Dakota which I'd never received before. It was from an American Indian School and contained a letter talking about how a certain young man felt he'd found a new life after being abused and refused by his parents. The envelope had a dream catcher in it, Christmas cards, address labels and more. I couldn't help but get on the internet and look up that particular school. The more I found out about it, the more I looked, until I found a video on YouTube which was a clip from one of Anderson Cooper's news reports. I was shocked after watching it and became internally angry with how some charitable organizations use what they call "poverty porn" to milk the general public of millions of dollars each year. It's funny how no matter how some organizations are bashed by the media for doing wrong, they carry on with the same hype as though nothing had even happened. If you're wondering what poverty porn is, this is the definition I found. Poverty porn, also known as development porn or famine porn, has been defined as "any type of media, be it written, photographed or filmed, which exploits the poor's condition in order to generate the necessary sympathy for selling newspapers or increasing charitable donations or support for a given cause". The worst of what they're doing in South Dakota is that they're lying about their financial ability to care for their students. Anderson Cooper's reporter described how they send out over 30 million envelopes like the one I received, and in a year's time, they bring in upwards of over 50 million dollars. What really griped me is the amount those private fundraisers receive. They receive half the take! Looks like there are a few who'll be sipping margaritas on a private beach somewhere in the Caribbean for Christmas. With that said, I'm 100 percent in favor of donating to charities, but before you sit down with your checkbook, do as I did this morning and investigate the needs and validity of the charity to which you're planning on making a charitable gift. As a footnote, there's something about giving freely to those in need that helps to keep us humane.
I just happened to read several days ago something about the Mega Beaver Moon that we are now experiencing. I made sure to get a photo of it and posted it above. Of course I had to investigate why this November moon is called a "Beaver Moon". I don't think I'll be setting out beaver traps tonight. Some day I'll have to tell my story about the stuffed beaver I had to look at every day and how it met its end.