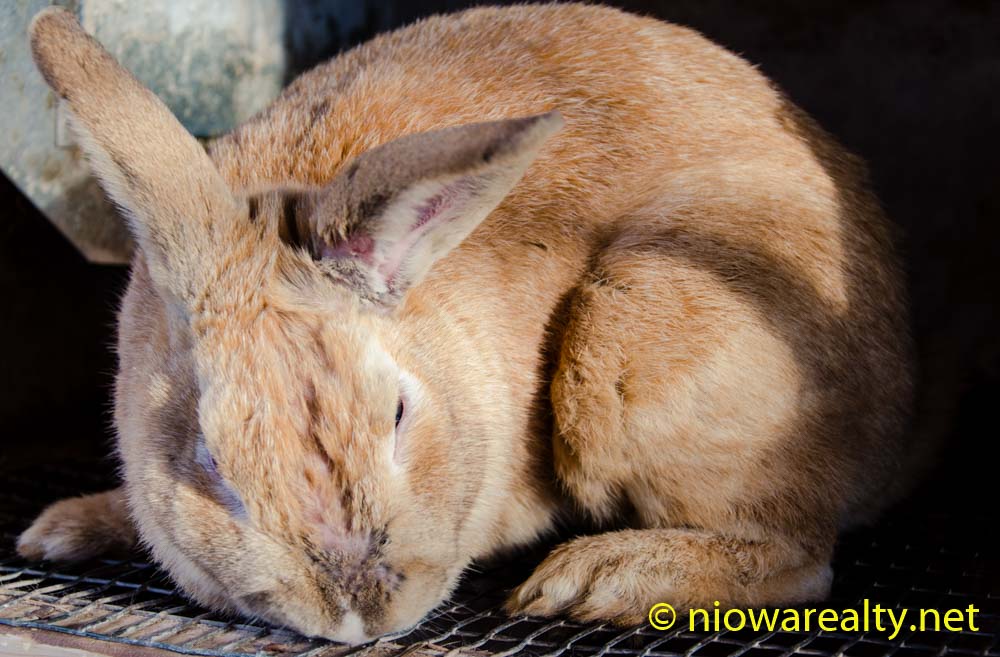 Certainly everyone has had a great Easter Sunday between attending Paschal Services, getting together with family or friends, and possibly being invited to an Easter Egg Hunt and watching the sometimes comical searchings of the children.  I'm sure everyone's been invited to Easter dinners having been prepared by someone close.  Yes, the memories of those unfolded dining tables being laid out with the best of china and silverware along with mounds of food that could've likely fed a hungry platoon.
One of my favorite main course meat dishes is roast leg of lamb, as well as standing rib roast whenever available.  Leg of lamb is something that is very good as long as it's prepared properly, which includes the necessary overnight basting.  The more natural the meats, fruits, vegetables, and baked goods could be, one was certain to have all that more memorable of a dining experience.  Having been invited out to several Easter buffets over the years, I would say it was good to be in the company of those seated around me, but the food barely made it on my culinary radar.  I do hope in the future families and friends start taking a little more time out of their busy schedules and start doing more entertaining in their homes for these few special holidays we have during the year.  It's not just being able to have home cooked meals served, but also an opportunity to re-kindle relationships with family and friends.  But please, if you do decide, don't make such a fuss about it all. If some dish or dessert doesn't turn out as well as expected, just consider it a laughable part of the experience.  Too many don't like to entertain for fear of not being the best, and if one is doing that, they likely need to change the names on their list of invites.  The art of entertaining should never be considered a contest of who's the best, but rather an opportunity to just have a darned good time together.
While with some people today, I happened to get pulled into a conversation about someone's neighbor down a street. Since what I heard was hear-say, I cannot warrant its validity.  In having to condense the story I heard, I'm just sharing the generals.  Well, it sounds like there was a young lady with fashion-model physical attributes who moved into a home that was being offered for rent.  It was in one of those quiet out of the way districts where everyone knows their neighbors.  It seems the young lady had a dog she walked daily in the area dressed in exceptionally evocative apparel.  Just around the corner lived a young couple with two small children who had a dog as well.  From the sounds of it, the husband was one of those chiseled young construction workers who didn't have to go to the gym due to his job.  It seems over the Summer last year, the husband decided to start walking his dog in and around the same time as the young lady.
The young couple and the glamour queen became friendly to where it wasn't just the happenstance meetings while walking their dogs for reasons to chat.  As Summer wore on, there were backyard get togethers and friendly sharing of each others time off.  Since the wife worked a third shift job and the husband first, there wasn't all that much time they spent together at night.  The ending of the story came as no surprise in hearing the husband was caught having an affair with the neighborhood beauty when the wife arrived home unexpectedly. Once the close knit neighborhood found out, the woman was confronted by the neighborhood matron.  She said, "Why did you actively go after him?"  From what I gathered she replied something like, "Why not?  The married ones have the fewest strings attached."  I couldn't help by saying to the person telling me the story, "Just remember, evil can sometimes come in the prettiest of packages."  My moral of this story is, "Pay more attention to your dog and always walk it alone."
Again, I do hope you all have had a wonderful as well as memorable Easter of 2016.