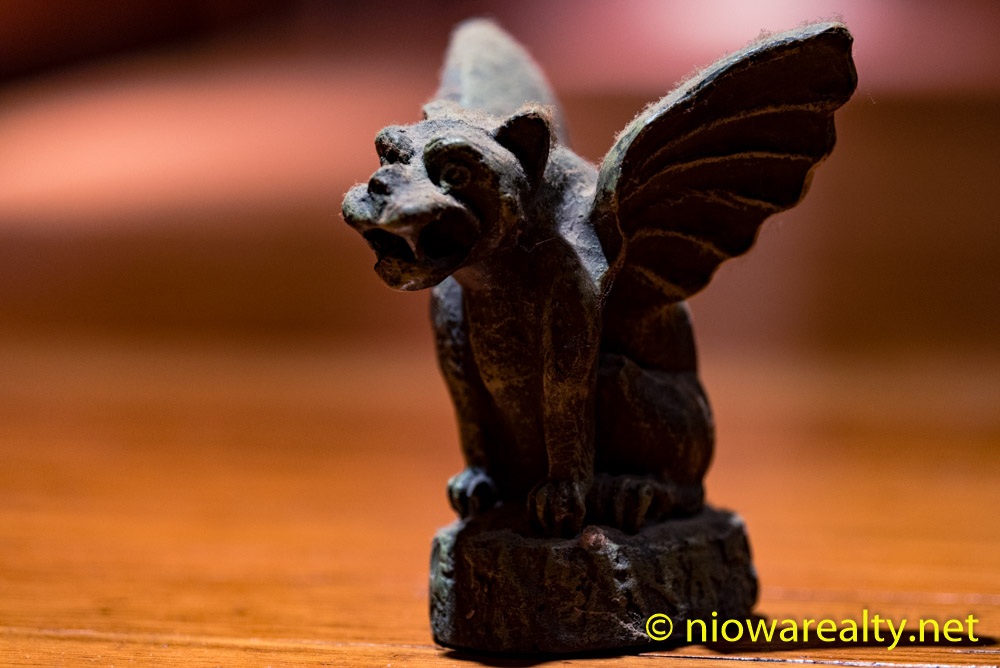 If only we could have days like today up until the first of the year, and then start warming up.  Sounds a bit scary when considering the official 1st day of winter doesn't start until the 22nd of this month.  At least we haven't had any of that evil white stuff to contend with thus far.
One of my late morning appointments took me out to a home that's a bank foreclosure.  When I arrived, I warned the buyer as we were walking up the sidewalk that from what was told me by a neighbor, the home had been vacant for more that a few years.  Empty homes that are continually sealed for a long time, tend to have build-ups of mold and mildew–especially when the utilities have been cut.
Well it happened.  When I opened the storm door to get into the lock box, I could already smell mold, and made a knee-jerk comment about it to my buyer standing behind me.  When I finally got the door unlocked, I was shocked to find furniture and personal belongings still there.  The first thing I noticed was a leather chair in the living room that was covered with mold.  Yuck!  We then noticed that the roof must've been leaking in the dining room for a very long time because the ceiling plaster and insulation was on the floor.
If you could only imagine the smells that house was saturated with from top to bottom.  The creepiest were the dressers, chests of drawers, bedding, clothes, and all the other items one would consider very personal still there.  It certainly gave us the impression that the owner simply vanished, and nobody payed any attention until the bank took it back for non-payment.
While driving away, I was thinking how fortunate I was that one of the neighbors alerted me about it many months ago.  Whomever ends up buying it, is going to either camouflage all the mold and mildew that's likely entered every crack and corner, or they'll be doing some major tear-out of flooring and plaster.  Today's experience was another example of what I teasingly refer to as "Realtor abuse."
Looks like I'm going to have a long day tomorrow with late afternoon showings.  Not that I'm complaining, but I've always thought it interesting when people want to look at homes long after the sun has set.  If there'd be any bad first impressions, I'd say looking at something in the cold and darkness would certainly be a "top of the list" candidate.  Oh well, we just do what we have to do and move forward.
I'm very surprised 1415 – 9th St. SE hasn't sold yet.  We've had one offer in it, but couldn't come together on price.  I know it's the Season, but considering the shortage we have of newer ranch homes, it should've been sold by now.  Tell friends and relatives!
One of my dear friends who was teasing me today about things I should do to get more home sales under my belt, mentioned something about gifting religious articles.  I bristled and said, "Before doing that, I'd rather be considered an apostate who's looking into becoming a Druid priest."  I think he got the general drift of my thoughts regarding such a suggestion.  In these times, many in marketing are looking all the more for gimmicks, and it seems religion is making its way into the arenas of their marketing.