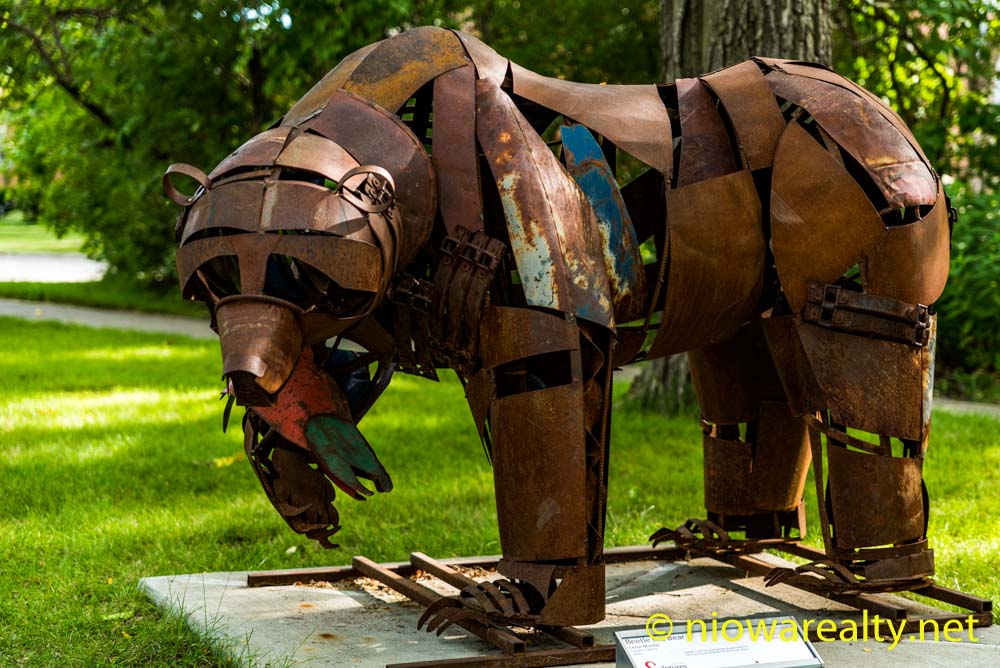 Alas I was able to get one of my more difficult sales of this year closed today.  Isn't it odd how sometimes you almost "know" what kind of merry-go-round you'll be on from just a first encounter?  All I can say is I'm glad it's sold and hopefully everyone's happy, but I don't want to have another one like it again any time soon.  If there's one thing I find the most tedious and time consuming, is dealing with the dramas of others.
Just this past week, I was beginning to wonder if I've become a beacon for a handful in our universe who're hell-bent on keeping me pulled into their senseless "look at me" dramas.  I'm convinced there are those who intentionally kick up dust so to get attention.  Like what's been said for centuries, "There are always those who if they can't get attention in a good way, they'll get it in a bad."  Since we're in our Christmas Season, I had my own wicked thought today of sending a handful of certified return receipt requested Christmas cards to some "pot stirrers", where inside the card I would simply write without signature, "Thinking of you."
Late this afternoon we had our once a year Chamber of Commerce appreciation gathering which took place on the third floor of our Chamber Building.  I arrived about 15 minutes late and certainly surprised to find so few people there.  I mentioned that fact to one of the gentleman, and his reply was, "Don't worry, the crowd will be getting bigger as the minutes pass."  In just those 30 minutes while there, I found him correct when seeing the numbers had rapidly grown.
There were several people in attendance whom I'd not seen or able to visit with for some time, so having time to play catch-up was well worth my making an appearance.  Someone asked me earlier today why I don't go to all the regular functions that take place throughout the year, and I truthfully replied by saying, "I've never done well in large crowds because there's usually too many people in such small spaces to where it becomes stifling to me."  I'd rather be perched somewhere above quietly watching all the interactions below.
A dear friend of mine called this afternoon just to see what I've been up to.  Since he's not an easy one to make laugh, I had to tell him about a visitor I had yesterday whose sentences were filled with "me's" and "I's" to where I was convinced that the "all about me" mentality is pan-generational.  It saddened me a bit when realizing that person has some really deep insecurities going on to where it's become a crusade to get others to help acknowledge an illusion of self-worth.
Today I scheduled a public open house for Prairie Place on 1st for this coming Sunday along with having a large ad placed in the Globe Gazette.  As chance would have it, there was a similar sized and aged unit just listed over in Clear Lake in the "Gardens" condos that's about $50K more than the most expensive one at Prairie Place.  I'm going to be sure to take a printout of it with me on Sunday for the buyers to compare.  It won't take a rocket scientist to realize the great values being offered.  Do tell all the people you know who're 55 and older about Sunday's viewing time from 1:00 – 3:00 pm.
Just to let you all know, I happened to read a news feed several days ago where the German government has discovered Chinese spies setting up bogus Linkedin accounts and getting people to connect with them so they can then gather information about their contacts.  Scary isn't it?  As was said back in my high school days by an aged yet exceptionally intelligent instructor, "Knowledge is power and information in the wrong hands can be deadly." With that said, be sure you know who you're connecting with on Linkedin.