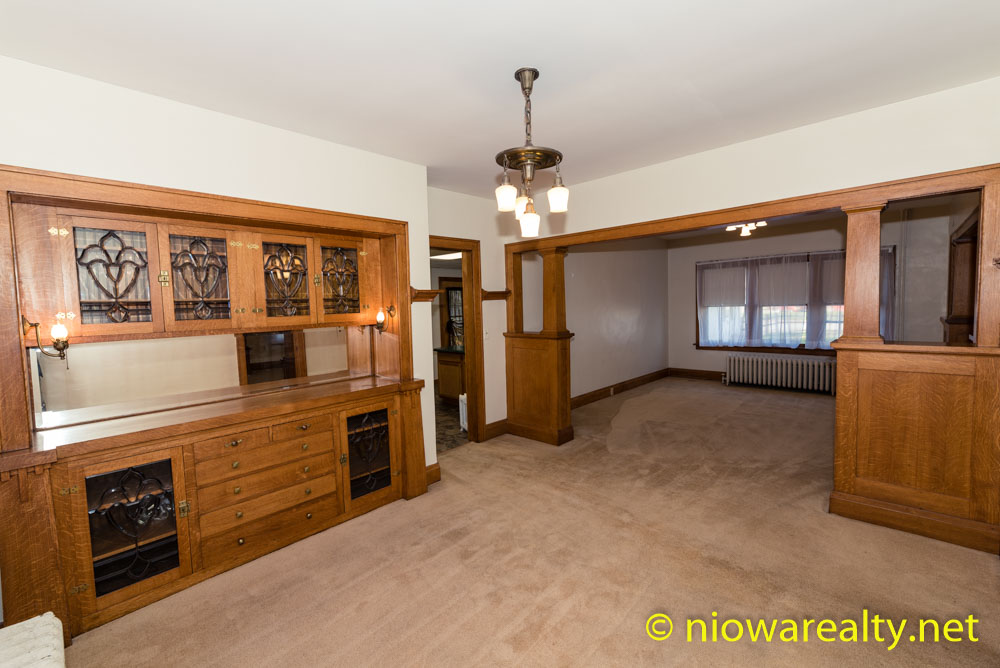 There's no question I was a bit dopy today after watching all three hours of our City Council meeting late last night.  That was certainly a marathon of emotional roller-coasters.  I have to give credit where credit was due to our interim Administrator Kevin Jacobsen for keeping his cool and standing firm with the facts and not allow himself to be pulled into the morass of it all during that meeting.
I also had to give credit to Travis Hickey for sticking to the facts as well as keeping his calm.  Most don't realize how close we came to having that whole Renaissance Mason City project pulled out of our reach had there been a tying vote.  Perhaps now everyone on both sides of the fight can reach out with olive branches and get back to work at getting things done. In all my years of selling real estate, I learned long ago that divisions in cities, companies, and families do nothing but create discord, hatred, and strife which in the end unravels and severs ties that helped to keep it all together. As Abraham Lincoln once said which he borrowed from one of St. Mark's Gospels, "If a house is divided against itself, that house cannot stand."  Don't you think we all should get over our indifferences, and together move forward with our lives?
I'm pretty much ready for tomorrow's closing, and fortunately everyone seems to be on board and ready to have it closed.  That'll be another buyer whom I'll always remember with the kindest of thoughts.  For sure I'll have to keep in touch because I appreciate people who are straight-forward and tell it like it is.  I think we all should work all the harder at getting ourselves as drama-free as possible.
While at an office today, I ran into a gentleman whom I sold a home to likely 30 years ago.  He was shocked that I remembered the address of his first home just out of college.  He's moved a number of times since then, and somehow got pulled into the fold of another Realtor's camp in spite of my having done a good job at the time. By the way, that happens to all of us.
He then asked, "How is it you remember when I arrived here to look at homes?"  I smiled and said, "The day I was showing you homes, the sun was shining and each time the sun would hit your green eyes, they appeared near luminescent, but I see now just as it happens with all of us, the weights of growing old, has taken away their youthful sparkle."  He blushed a bit and said, "I inherited my mother's green eyes.", and a moment after, I retorted, "As well as I inherited my mother's blue eyes."  I'm sure he's still wondering how in the world I remembered that particular sale so clearly.  I guess it's just a sort of learned ability for me to recall times and situations.
With a little time to kill, I went down to Younkers to try and find a pair or two of dress slacks which I'm needing.  After my extended search, I came to the conclusion there are quite a few men living in North Iowa who wear my size because there was only but one pair of black still hanging.  Of course I don't do black slacks so that was a very big waste of my time.
The owners of 217 – 6th St. SW stopped by my office and signed a price reduction.  It's now reduced to the bargain price of $69,900.  I encourage anyone who's got children and wanting more living space, to take a look at it.  The home is rock solid and contains the most beautiful oak woodwork and built-ins. Tonight's photo is just one of its interior.  Because of its zoning, one has the opportunity to have an in-home business, where endless possibilities are waiting to get discovered and set into motion.