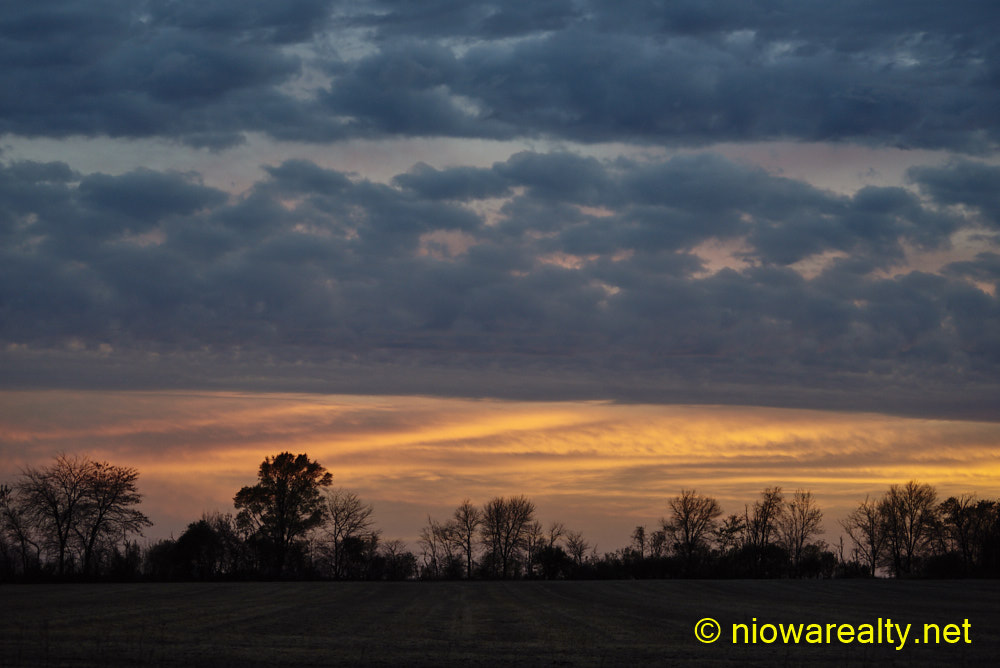 I'm just making sure you all know about my two public open houses tomorrow. One is in the morning, and the other starts at 1:00 pm. The first one would be a perfect fit for a first time buyer wanting to get away from high rents and situationally deaf landlords who are only concerned about getting their rents every month and caring less about glaring maintenance and repairs. This charming 3 bedroom home is located at 20 – 9th St. NE here in Mason City and has been a great home for the seller who decided it was time to get something all on one floor. It offers a brand new roof, main floor laundry, a workroom off the kitchen that could be converted back to a single attached garage or continue to be used as an office or family room. It also offers one of the most charming open staircases. I did some calculations and was shocked to find that even if someone would pay asking price, the full monthly payment would be under $375.00 a month. Now if it were a rental unit, it would command over $500.00 per month. Just think about how much a current tenant would save by buying instead of throwing their money down a rat hole and get nothing in return. My open house is scheduled between 10:00 am and Noon. Be sure to stop by.
My second open house is located at 1415 – 9th St. SE here in Mason City. It is very much larger than it appears from the street because of the main floor family room that's to the rear. This beauty offers 3 bedrooms, a master bath, open floor plan, gas fireplace, double attached garage and more. The owners were just transferred, but mentioned how much they loved their home along with it being conveniently located near all three schools and east-side shopping. It also offers even more opportunities for a 4th bedroom and 3rd bath in the basement. When doing my walk-thru before listing it, I reminded the sellers there are plumbing stub-ins on the basement for a 3/4 bath. Since they've never had any water problems down there, the possibilities for expanded living areas are endless. Make sure you stop between 1:00 – 3:00 pm tomorrow.
As chance would have it, I had an opportunity to have a good visit with a man of letters this afternoon. The bulk of our conversation was about the upcoming elections next week and the two big items also on the ballot. I was certainly brought up to speed with it after hearing his take on some questionable and not talked about red flags surrounding the proposed build-out of that ice area, hotel, and convention center. It's been in the news more than once about how the new owner of Southbridge Mall has a huge tax bill that's unpaid. I fear history will be repeating itself if that gets built and not so many years later, we the taxpayers end up bailing it out like our City did once before, but this time there are many more millions involved.
I'm also concerned over the noticeable amount of distorted facts and fake news that's been fed to our City's general population. I got a bit of a chill when in ending he said, "Whenever people push and pound the public so hard, that's all the more reason for them to believe it's even more of a bad idea." After he said that, I remembered times when salespeople would hammer on me to buy something until I finally learned to simply say, "If you don't stop pressuring me, I'm walking out of here right now!" Very few learned, but most didn't. With that said, I've come to discover over these long years that a good product or idea sells itself…so why all the hoopla? Just remember, saying "No" is far harder than saying "Yes". Now think about the times you've said "Yes", but wanted to say "No", and then you'll certainly understand.