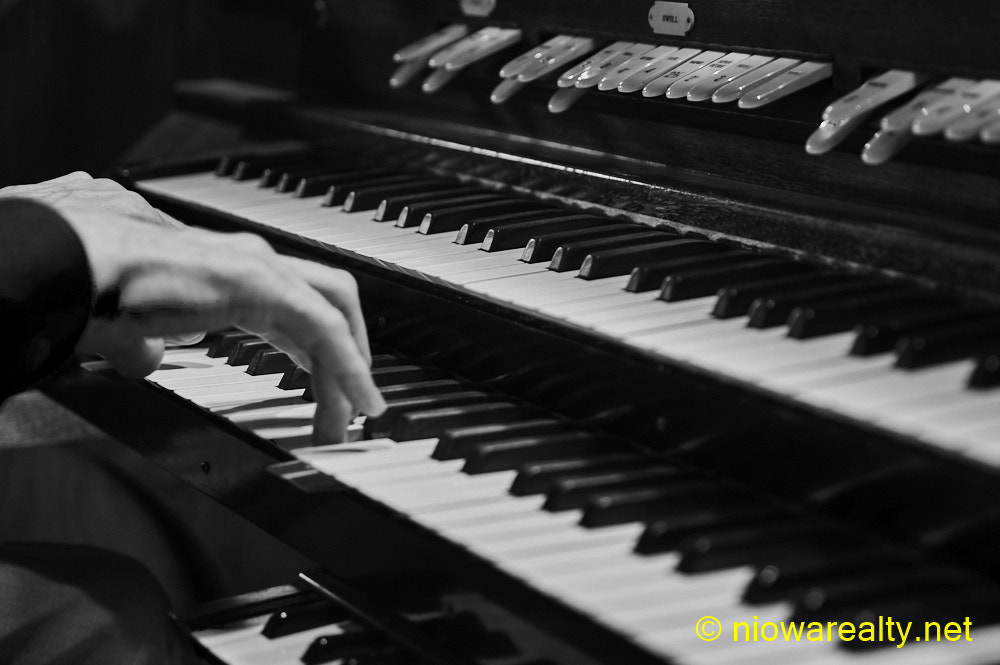 Days like today are just those plain old dark and dreary ones where the faster they're over, the sooner our core happiness returns.  I've been in the midst of negotiation with a possible sale these past several days, and it's likely our weather that's been keeping the buyer and seller from agreeing on a price.   Perhaps there'll be enough sunshine tomorrow to help get that deal put together.
The cold and darkness seemed to creep up on us without notice.  I was surprised to find it so cold this morning, along the temps not getting much higher the rest of the day.  By the time these rains have stopped, we should certainly have enough soil moisture to carry the trees and shrubs thru the winter.  I've been careful to stay on the sidewalks when showing homes because I'm certain the soil is pretty sticky under the grass.  Tracking mud into a home is something I'm very careful about not doing.  There've been far too many times I've had to clean up after other agents and their buyers who've cat-tracked mud onto hardwoods and carpets belonging to my listings.  I can only imagine what their homes must look like.
My heart goes out to those poor people living in Napa Valley and having to endure those destructive wild fires.  It sounds pretty questionable how those fires got started.  If there were evil minds at work, I hope they're caught and punished to the full extent of the law.  Arson is something I've never been able to get my brain wrapped around.  Perhaps my mind has evolved beyond such justifications.  With our computers getting all the more sophisticated as well as specialized, there will be the day when arsonist are more easily caught, and some have said that a few of them are living amongst us.
Hopefully I'll have a new listing posted tomorrow for everyone to see.  I'm thinking it'll sell quickly due to its size and amount of land that goes with it.  There are a few extras that one wouldn't normally find which hopefully will create all the more interest.  Let's just hope it won't be raining and be a brighter day than it was today.
Late this afternoon while doing some research on sales, I happened to notice a home sale that took place earlier this year.  Since I was in that home some years ago, I was in shock to see how much that "stupid" young couple paid for it.  The beyond quirky feature it has, is an exceptionally narrow and steep staircase that leads to a second floor.  When looking at it closer at the time, I knew someone took out a closet and built a staircase up to what was once an attic.  Well, as far as I'm concerned, it's still an attic that's been beefed up and drywalled.  And to spend way over $100K for it was just plain foolishness.  It's just one more example of what happens when un-educated buyers move here from a much larger city.
What they should have purchased, is the condo I have listed at 422 S. Tennessee Place.  That unit would've been a perfect fit for that young professional or semi-professional couple who's likely more focused on career than mowing a lawn or shoveling snow.  I hope the next professional who's taking a job here gives me a call.  I'll give my full guileless tour along with the rest of my advise regarding home purchasing here in our not so fair City.
A song kept popping into my head today and while listening to it, I've was once again reminded that E Flat Major is most likely my favorite key of music.  There's a stateliness that borders on the spiritual when listening to songs written in that key.  Now go find a piece of music that's in that key and see if you agree.