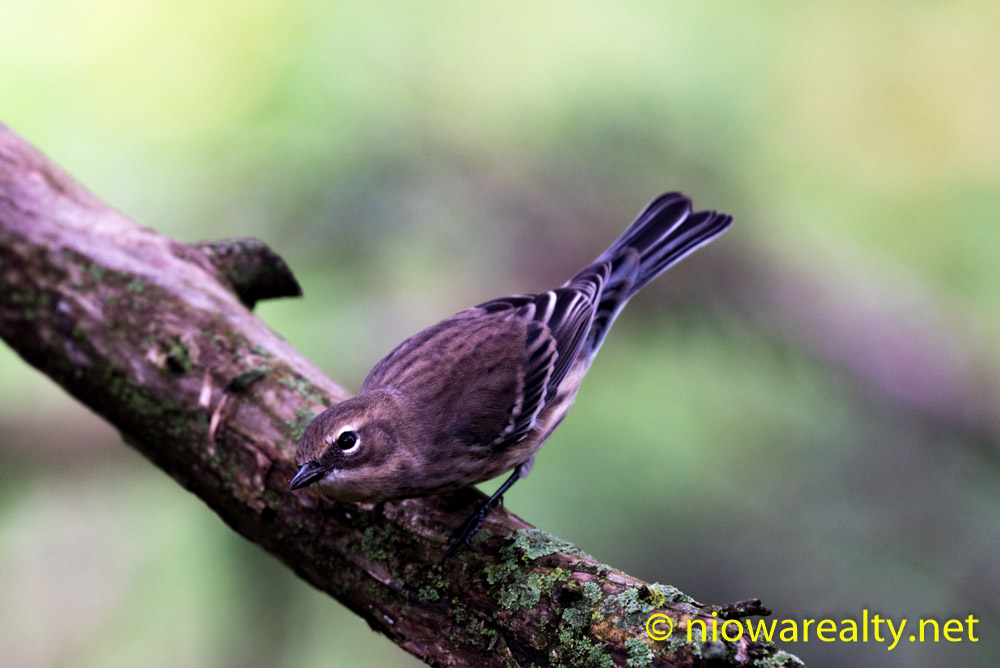 This particular Monday was one in which I was in near constant motion from the time I walked into the office up until I locked the doors late this afternoon.  Since I was pretty much ready days ago for the two closings I had today, I was thankful I didn't have to do much of any rushing around for them.
Today we closed on the first two units that were sold out of my office of the Prairie Place condominiums, and hopefully there'll be all the more to follow.  All the buyers seemed pleased as well excited about their purchases.  Now that I've become acquainted with nearly all the residents, it's truly a real community in the making.  There's no question in my mind there'll be many fond memories created under the roof of that structure.
Once Prairie Place on 1st is full, I won't doubt there'll be a growing waiting list for seniors wanting to move in when they become available.  All of Mason City should be eternally thankful to the Good Shepherd for basically donating the land on which it was built so to keep the unit prices down.  I was informed that they basically wrote off over a million dollars in acquisition and land preparation costs before they even broke ground.  That would equate to a savings of over $30,000 per unit of which was passed on to the buyers.  For quite some time I wondered how they managed to keep the prices so low considering the size and quality of the structure, so now we know the rest of the story.
Holtz Realty has just recently ordered a blast of advertising on the units in many of our surrounding counties.  Most don't realize how important Mason City is to seniors living within an hour's drive of our "hub".  There are some in our City who don't particularly like the idea that many of our services are geared towards the elderly. Personally, I'd prefer to have as many seniors living in our City over those who walk around with backpacks and hooded sweatshirts, and not to mention all the bicyclers carrying on similarly.  There must be some sort of midnight to 5:00 am school in session considering all the movements by the "hoodies" during those times.
Another one of my listings is set to close tomorrow and believe me, it's been a road race for me to get it ready to close.  I bristled a bit when hearing the selling agent's buyers have a number of plans made for tomorrow with their new home.  Since the offer was asking for a quick closing, everyone was alerted that we'd possibly not make it simply due to the amount of work needing to be done on the legal side.  I know all agents work differently, but I certainly would have encouraged the buyers to not make any plans until a "clear to close" notice was give.  There's no question there'll be a few people involved who'll be irritated by this un-due pressuring.  I did all I could to keep it moving.
Since it was quite the topsy-turvy day, I considered it appropriate to post the above photo of a gentile-looking bird.  We all must remember what was said years ago, "As long as the birds eat, we'll eat."  So instead of making haste and subsequently making waste, it's best to just keep plugging along at our rhythmic paces.  We really can get more done that way. Don't you think?