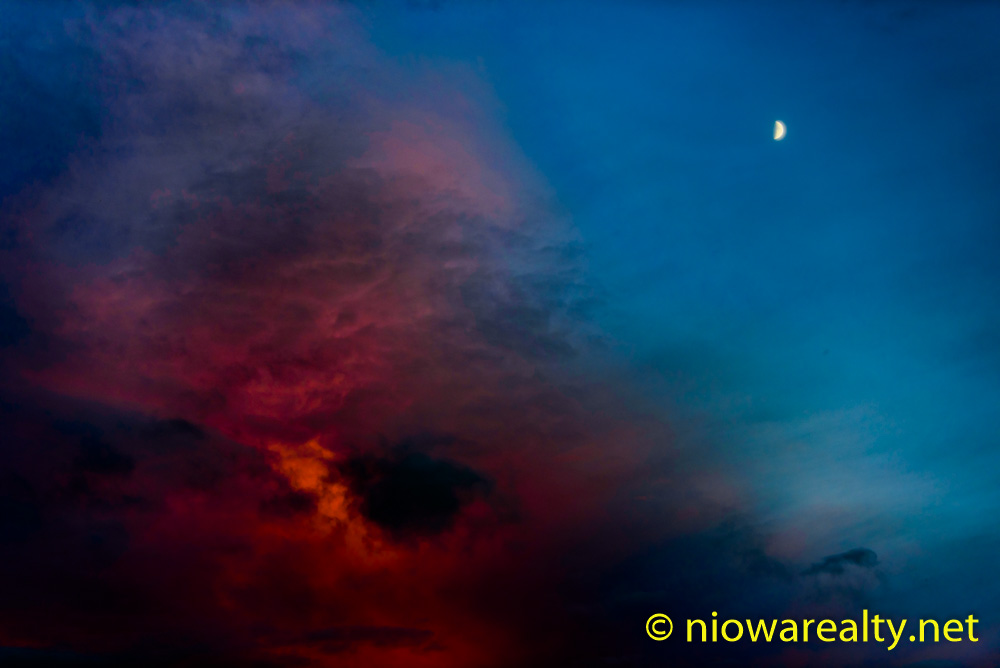 Whenever someone should happen to chide you for supposedly spending so much time running errands, ask them to shadow you the next time you have your list ready.
I'm saying this because I spent nearly half the day doing just that and when I looked at the clock after walking back from the post office which was my last stop, I was shocked to see how much time had lapsed.  At least I did get all the little jobs done for clients who've been waiting for those little extras I do for them. I'll be able to begin my day tomorrow with my search for properties a prospective buyer is looking for here in our City.
With it being a little quieter this week, I'm now able to spend more time with getting buyers matched up with homes.  As I've mentioned before, most of the general public are clueless regarding how much time it takes to research listings so to get those buyer/seller match ups to take place.  It's rather senseless to be showing random homes to buyers when in the beginning, there should've been a list of four or five "must haves" supplied to the agent.  Realtors are capable of doing many things, but reading minds is not one of them.
One of my clients was exceptionally vocal today when hearing of another purchase being made by one of our City's rental barons.  I couldn't agree more in how frustrating it is to see home after home being gobbled up and milked dry of as much rental income as possible with absolutely no concern about general maintenance and appearance, and not to mention the weakening of our City's "fibre".  This summer has been the worst I've seen when driving past homes and apartment houses to where I'm even seeing volunteer trees are growing up thru cracks of rickety wooden steps.  There are more than a few haunted house "alleys" in our City, and you can be sure I'll not be driving down them after dark.
One of my stops today was at Prairie Place on 1st to get new photos taken of another unit that was recently sold.  As I was walking in, one of the few residents I hadn't met was walking out and said, "Are you the Realtor with the sign outside?"  I said "Yes, I'm Joe Chodur and I'm working hard at getting the rest of these units sold."  Without any encouragement she added, "My husband and I really like where we're living, and so happy to find the residents here to be such nice people."  I then replied with a wink, "And I'm going to work even harder at selling the units left to people you'll also enjoy having as neighbors."  While riding up the elevator, I was once again reminded how near magical it is that all the residents of Prairie Place on 1st get along so well.  They're truly a community within a community.
Don't forget to tell all your friends and relatives about my "reduced to sell" condominium located at 422 S. Tennessee Place which I'll be having open this Saturday.  If ever there were an east-side bargain in this City, this is the one.  I can still see a young professional purchasing it and turning it into a real uptown showplace.
The above photo is one I took last evening.  I managed to catch the last rays of sunlight before the day allowed itself to be folded into night.