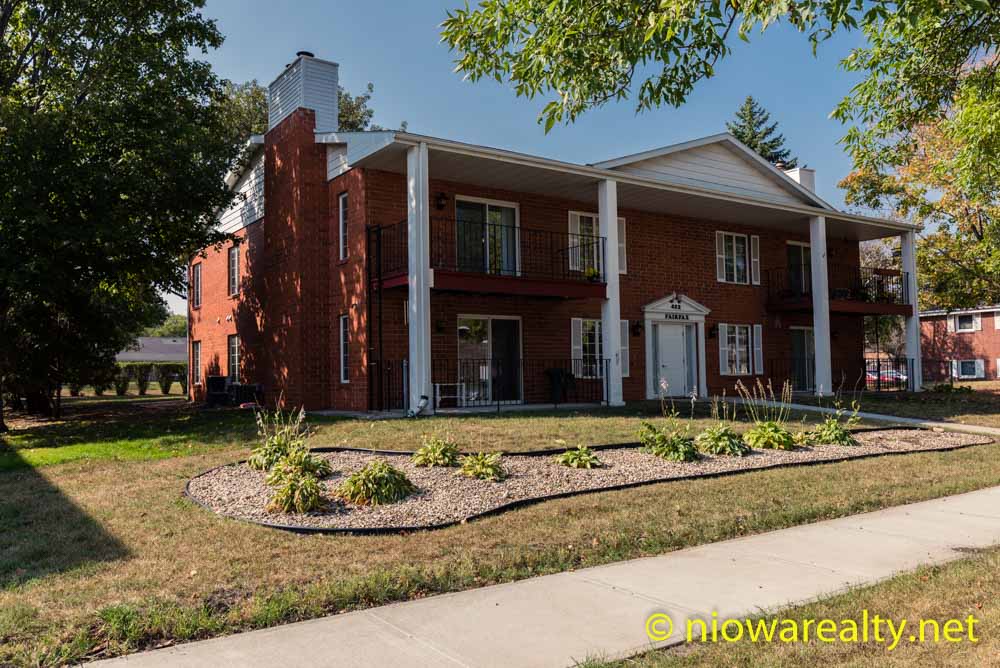 An associate of mine laughed when telling him how nice it felt to be back to work and finally able to have a break from my exhausting weekend.  Yes, it wasn't one of those normal Saturday or Sunday putzing days where I'd just relax and do a little of this and that when and if the spirit should move me.
Awakening a little earlier than normal, inspired me to go to the office and get my appointments readied all the sooner.  I was supposed to list a home today, but after walking thru it with the seller, I flat-out said, "It's really not ready for public viewing because most buyers would walk in and right back out when seeing your home in its present condition."   At least the owner did understand along with agreeing to get it up to marketing speed.  It may possibly be ready in about a month.  It really is a solid home in a great neighborhood that's had some recent big ticket improvements, but that's not always what trips the triggers for many of today's buyers.  Our marketing strategies have certainly changed over these long years.
While running errands today, I stopped at the lumber yard to pick up something and while there, I entered into conversation with one of their long-time employees.  It came as no surprise when he informed me that the prices of materials will be going up yet again.  It really makes a person wonder where it's going to end.  There's no way the average person would be able to have a home built with these rocketing material prices.  It's no wonder we're seeing fewer homes being built, and the ones that are, have prices on them well over $300K.  Since most people are on pretty constant income streams, they'd have to either bring more cash to the table, or have smaller homes built to remain within their budgets.  These are the facts that are worthy of concern.
One of my afternoon appointments took me out to the condo I have listed at 422 S. Tennessee Place here in Mason City.  The owner has now reduced it to the bargain basement price of $96,500.  Now that's what I call a real buy!  I made sure to take new photos of it both inside and out.  The above photo is the new exterior shot. I've had several young buyers that have shown interest in it over the months I've had it listed, and hopefully now that the price is well below assessed value, I won't be surprised if some young professional or semi-professional will be its new owner.  You certainly can't find a single family home offering all this condo has to offer in its price range–especially in such a fine east-side location.
Following up on my comments of last evening, I also want to encourage all my readers to start taking a closer look at our City's social/economic landscape by making a point to travel to and from work in different directions each day so that nearly every block in every quadrant of our City has been travelled.  Be warned, because if you've taken the same route for years, you're gonna be shocked by what you now see.  There should never be the mind-set of "out of sight, out of mind" when it comes to the happenings in one's community.  I was reminded again today by someone who moved here years ago and saddened when he said, "I can't wait to get out of this town because it's not the same town my wife and I moved to back in 1983."  Since I'm about as native as you can get, I couldn't help but agree with him and it saddens me.  Don't forget to travel the long roads home and be sure to take mental notes to where you'll agree our proposed Renaissance Mason City project isn't gonna fix what you'll be seeing.