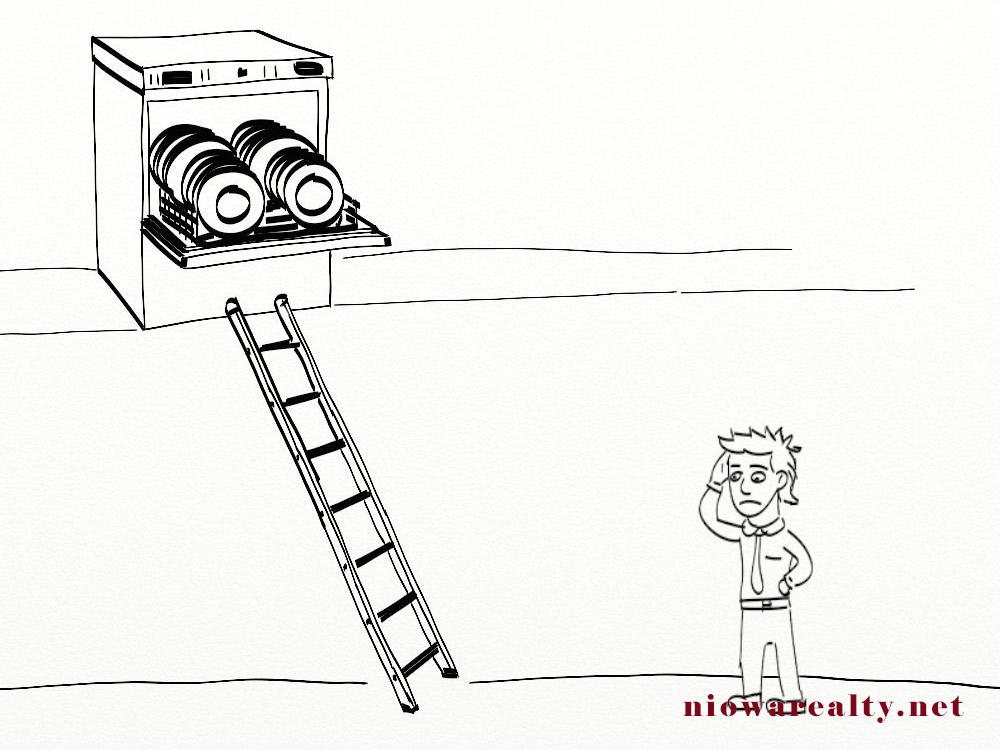 Seems everyone was feeling the heat today. I personally noticed the thermometer at 94 degrees this afternoon. All the animals seem to be reacting accordingly by staying out of sight and likely hidden somewhere in shaded trees and bushes. With having several appointments in the Downtown today, I decided to walk instead of drive. Those two and three blocks made a believer out of me in how quickly the heat can make one start breaking out in a sweat. From the sounds of it, we're going to be enduring a few more days.
Another one of my condo listings at Prairie Place on 1st sold today. There are well over half of them sold now, and I suspect once my ad campaign hits the area newspapers, there'll be a good number more sold to seniors wanting to get moved in before the the weather gets bitterly cold. What a great place for a senior to celebrate the holidays where they can reserve that gorgeous main floor community room for those memorable celebrations with family and friends. I was reminded by one of the residents that they get together in that room every Monday morning for coffee and breakfast treats, and then once a month a potluck. If you think about it, when all 32 units are sold and occupied, it'll be like living in a quaint small town where everyone has a sense of belonging. One couldn't ask for more in their golden years, could they?
I had to laugh to myself when a woman who's likely in her upper 80's said to me, "It's a nice place, but I don't want to live near a bunch of old people." I had to really bite my tongue to keep from saying, "Oh, and how many young friends and relatives stop to socialize with you?" From what I later heard, she's doing everything she can to believe she's still a young socialite. Unfortunately, some day reality will hit and there'll be no units available for her in Prairie Place and likely nothing comparable.
Another one of my listings closed today with a fast, yet soft landing. Since we'd been negotiating on it so long, the closing day the buyer wanted was only a little over a week away. Fortunately we managed to get all the title work done in time and able to close the day the buyer wanted. I'm glad everyone pulled together to get it done.
One of the homes I showed this afternoon just happened to be one I sold about 25 years ago. It made me sad to see how poorly the improvements were made over the years, along with some quirky additions like a dishwasher being installed in a closet off the kitchen and placed on a shelf about three feet above the floor. It actually shocked me to the point I nearly didn't believe it to be a full-sized dishwasher. How the owner managed to get the pots, pans, and dishes in and out without a struggle was beyond my understanding. I couldn't help but say to the buyer, "My oh my, I've never seen a dishwasher so high!" It's going to take that "special" buyer to pull the trigger on that one.
Something happened today which is another example of how much easier our work can be when we freely help someone else with their work struggles, and in return those good souls do similarly for us. I needed some information on a particular property and its owner quickly, and happened to know that one of my contemporaries had the information I needed. That one phone call saved me hours of digging. It was just one more example of how truly caring people freely help each other without feeling beholding or obligated simply because they know when the tables are turned, they'll be repaid in kind.