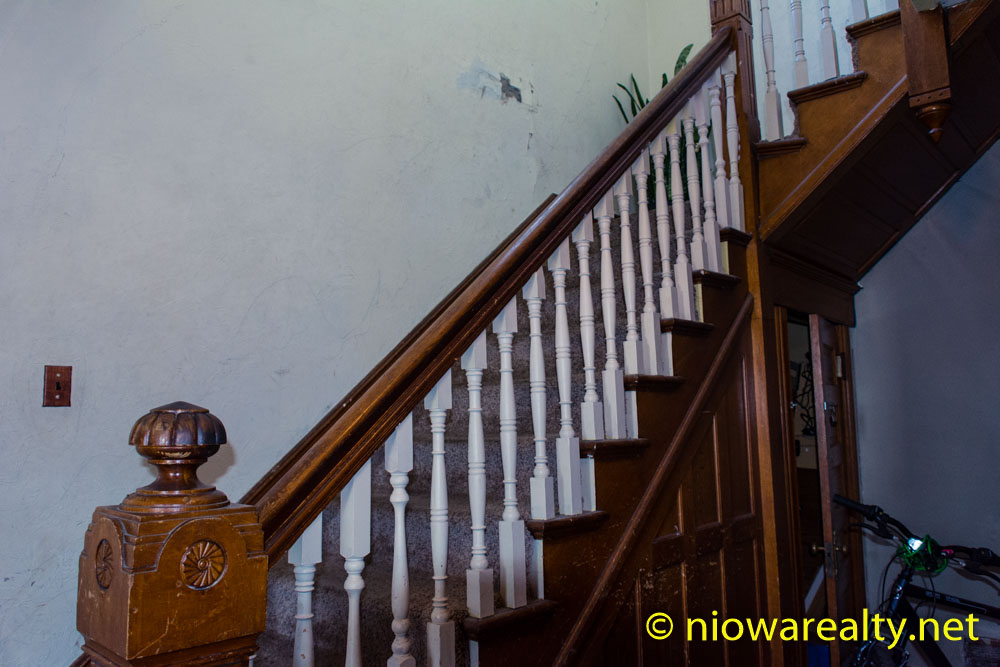 Another sale of mine came to a very soft landing to where the buyers made mention more than once that it was all because of me they were able to purchase the home most don't even dream of owning.  While doing our final walk-thru today, the buyer mentioned how she could see herself living in it for a very long time, and I can see why.  I has some of the most breathtaking views.  They worked very hard for what they have and certainly deserve to have a home they'll be proud to own.
I've been busy of late with first time buyers whom I've taken under my wing so to make sure they're not buying something they'll regret owning in a real big way. I'm finding many do-it-yourself sellers who "think" they know what they're doing, when in reality their updates are weak at best.  Just these past five days I've noticed some real flaws that most would've missed.  I blushed a little when a buyer said to me this afternoon, "I'm so glad I have you as my Realtor because I would've never noticed the problems you find in the homes you've shown us."   All I could say was, "It's my job."
This extra warm weather we've been having reminds me of how it used to be during the  last part August in years gone by.  I'm really not complaining, but this late season heat has a different "feel" to it.  I can't explain the difference other than it is definitely real.
Since we've not had rain in several weeks, our flowers are showing signs of stress.  I've had to do some extra watering to keep them smiling.  I pointed out the buyers a huge clump of Sedum at the rear of the home I closed on today.  The honey bees were scurrying about gathering nectar from the flowers.  I'm always happy to see honey bees in the wild. They are Nature's pollinators and we must safeguard them.
The conversion 4 plex I listed on Monday has got me pumped up to where I'm going to really work at finding a buyer who's not afraid of a little work and can see what that structure will look like when it's converted back to a single family residence.  Whomever converted it to apartments didn't butcher it like I've seen done to others.  The above photo is of the grand oak front staircase which commands the foyer.  On the opposite wall is a set of pocket doors which would normally lead into a parlor.
What I found all the more appealing is that much of the oak woodwork has not been painted.  Stripping paint off doors and woodwork is extremely tedious and time consuming.  Believe me, I've spent countless hours over the years stripping paint and varnish. Varnish is a cake walk, but paint is the real patience tester.
If it were me buying it, I'd keep the third floor apartment intact while converting the first and second floors back to their original state. The wiring, pluming, heating and air conditioning is up to date.  The roof and siding look good, and the sidewalks aren't all broken up.  I would create another driveway on the west side of the home that would lead back to a newly constructed two or three stall garage, and lastly, I'd install a high-end privacy fence and call it good to go.  Now that's my proposed plan for 425 – 1st NE and I'm sticking to it.  By the way, it's located not even a half block from the newly built high-end condominiums I have listed which is telling us that neighborhood is evolving in a very good way.  Let's keep the momentum going.  425 – 1st NE would not just make a great family home, but also become a long term and high yielding investment.