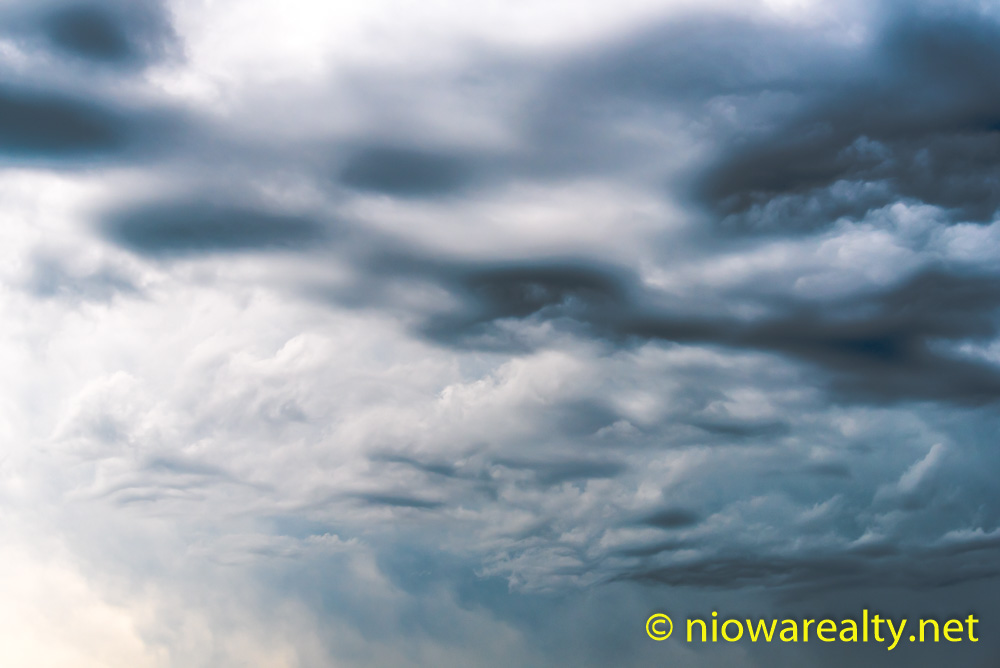 It was one of those quirky days where the communications between clients and myself somehow got skewed.  One of my morning appointments didn't show up so I figured he over-slept and would call later saying such, but I found out later he thought I was to meet him at his home.  I looked back on the text messages between the two of us and could see the appointment was supposed to be at my office.  Not to worry, I just filled that time slot while waiting with another office project.
Another one of my appointments this morning was at Clear Lake and for the strangest reason, I managed to get over there about 15 minutes early. After thinking about it, I realized the traffic lights were in my favor for once, as well as there being light traffic.  There are certainly times of the day when Hwy. 122 is exceptionally busy between Clear Lake and our City.
While waiting for my appointment, I happened to get pulled into a conversation with two delightful elderly ladies talking about carbs.  One of them began talking about how wonderful the potatoes were that she was gifted by an area gardener which were grown in chemical free soil and not fertilized with anything commercial.  The other lady said, "I'd love to try some, but I stay away from potatoes because of their high carb content."  I couldn't help but interject, "Potatoes aren't as bad for you as you may think.  It's what you put on them that makes the difference."  "But they still have carbs." she replied, "And I really have to watch my carbs."  I smiled and agreed while thinking how much of the public have mis-conceptions about the foods they eat.  The prime example is baked bread.  Everyone likes fast food, and most of it has some sort of bread or breading.  Nearly all commercially baked bread has sugar in it.  So there's the doubling up with the complex carbs from the flour, and the simple carbs from the sugar that's been added.  My examples could go on and on.
I just listed two residences today that should be getting sold very soon.  The first one is at 1115 – 8th St. SW here in Mason City.  As far as I'm concerned, it's a blank canvas in a great neighborhood that's only about a block from our favorite Big Blue.  I listed it at $68,000.00 which is many thousands of dollars less than its assessed value.  It has well over 1,100 square feet on the main floor, a rock solid poured foundation, and a double garage.  If someone is willing to roll up their sleeves and do some cosmetics on it, it'll for sure create some instant equity.  It's a far better investment than the stock market.  Click on the following link to view.
The second listing is at Prairie Place on 1st here in Mason City which is the newly built premier condominium complex in our Historic Downtown.  It is Unit 301 which a third floor corner unit offering views to die for.  If I lived there, I'd be perched out on that covered deck nine months out of the year watching the captivating world below.  Of all the units in that building I've viewed, I like 301 best.  It's at a ridiculously low price of $215,000.00 and worth every penny as far as I'm concerned.  Another reason I like it is because it's at the end of a hall which offers all the more privacy for a given owner.  Click on the following link to view.
320 – 1st St. NE Unit 301 Mason City
Yes, Holtz Realty just added two hot listings to their inventory today and looking for the both of them to be sold quickly, and by the way, the above photo was one I took of the sky yesterday during our "historic" eclipse.  I still can't stop thinking about how those poor yet life-sustaining potatoes are taking such a beating in our times.