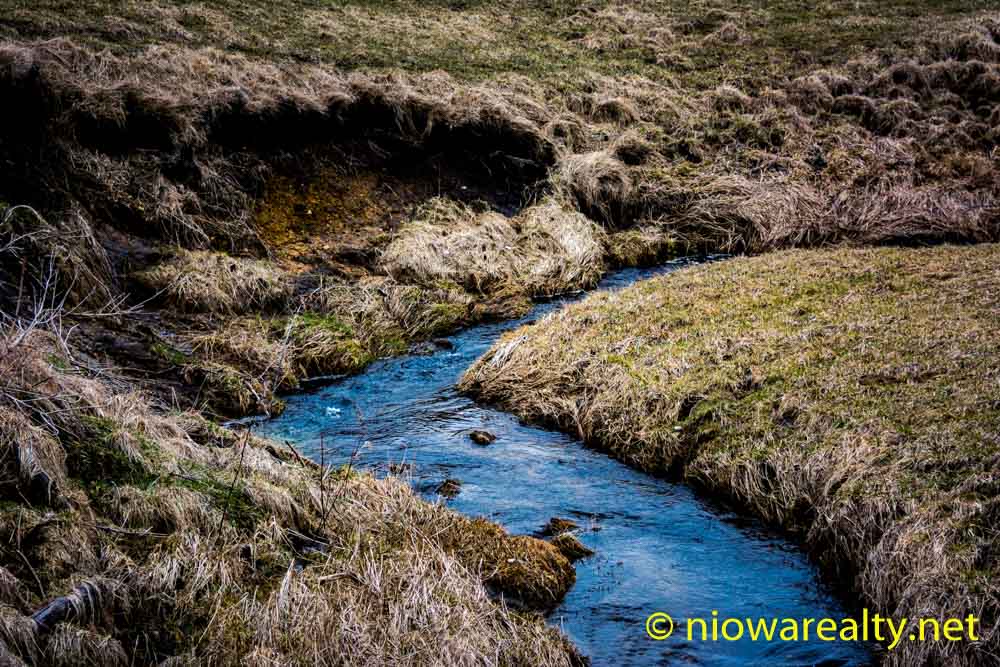 After an exceptionally busy week, today finally seemed back in the realm of normalcy to where I could get bills paid, correspondence sent out, and follow-up calls made.  By the time mid-afternoon arrived, I considered myself caught up and ready for the weekend.
Tomorrow will be the first time in a number of years where I'll be hosting two public open houses in one day.  After looking at my normal Saturday morning schedule, I figured I could sacrifice another two hours for an additional open house.
The first one I'll have open is my new listing at 1031 – 10th St. NE which offers many sought after features such as, it's a ranch, it offers 3 bedrooms, has a main floor den/family room, and an attached double garage. It also has steel siding, a basement rec room, and a big enough yard for a garden.  To top it all off, anyone looking to be closer to Nature, this is the place to be.   Across the street is a natural area which attracts wild turkeys and other wildlife which can be seen wandering about regularly.  I hope to have a good crowd from 10:00 a.m. till Noon.
The second open house tomorrow is located at 1202 – 2nd St. NE which is right next to the Winnebago River.  Every time I'm out there I feel as though I've just been teleported to a nature preserve.  The sellers just today gave me the go-ahead to reduce the price to $110,000.00 which should certainly spur some good buyer interest. First off, this home is NOT in the flood district.  It offers a newer kitchen that's roomy enough for some serious cooking, a main floor family room with a fireplace and sliding doors to a deck, and of course views, views, and more views of the Winnebago.  There's something primeval about bodies of water for us humans.  It's almost as if it's an internal calling to some sort of beginning for us all.  Have you ever checked the recent prices of lakeshore homes in Clear Lake?  Those prices alone should give any buyer the incentive to invest in this home.  I'll be there from 1:00 – 3:00 pm., and if you can't find me in the house, I may possibly be down at the riverbank.
A very many months ago I spoke about how I don't believe good teachers are getting paid enough.  Well today, I happened to skim over the posted salaries of Mason City's School District.  I'm really wishing now I hadn't recognized a number of the names and salaries posted.  There is one particular person whom I'll not mention who's getting paid way more than I would have ever dreamed possible.  The shock for me when seeing that salary was knowing too well that person is not a teacher, has no college degree, and is not in administration.  It's a far too no-brainer job to be afforded such a high salary.
No one will ever be able to convince me that school administration staff is worth as much as they're getting paid.  The real "out in the trenches jobs" are being held by the teachers who as far as I'm concerned, have to endure far more from students, parents, and administration for what they're getting paid on a yearly basis.  Ok, I'm finished with my gripe, but I do hope there'll be some visibly good re-arranging of salaries and priorities within Iowa's school districts.