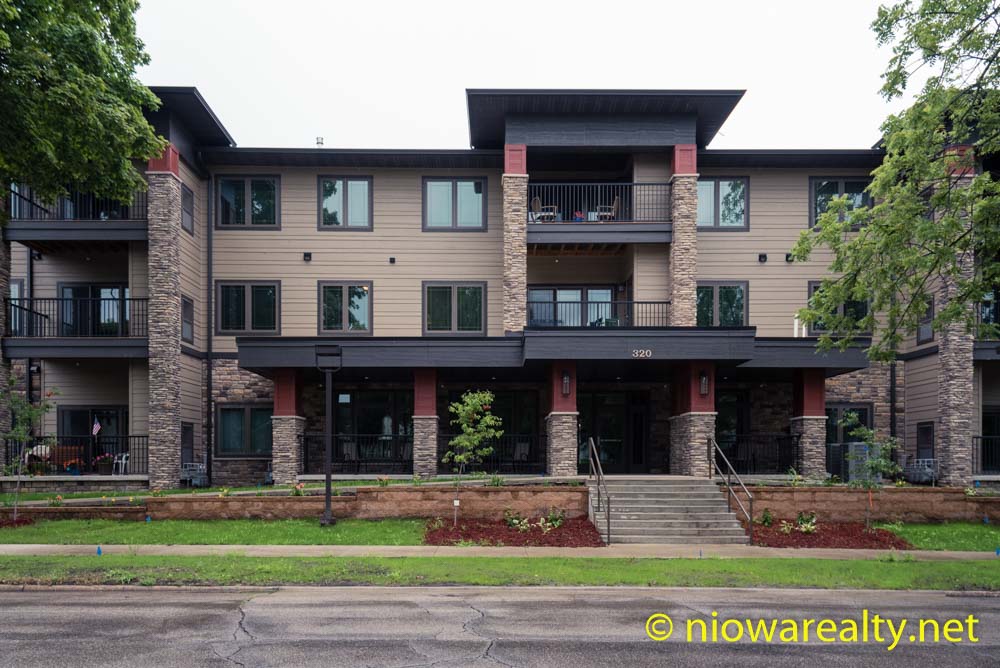 Someone mentioned today how humid our summer has been this year when saying, "I moved back here from a State that's normally very humid, but I don't ever remember North Iowa being like southern Missouri."  I couldn't help but agree that it's been exceptionally humid lately, and after the heavy downpour of rain we had this morning, we'll be experiencing all the more humidity these next days unless we get some cool drying wind out of the north.
One of my colleagues called today on another matter, but we later found ourselves on the subject of all the fears homeowners have been alerted to over these past ten to twenty years.  I totally "get it" that people need to be made aware of things that are hazardous to their health, but sometimes I believe those fears get blown way out of proportion.
One particular failed acreage transaction I was involved in several years ago centered around the well water test.  When the well test came back, it was discovered its water contained a higher arsenic level than what the Federal Government recommends as being safe.  Keep in mind, its arsenic level really wasn't that much over the limit.  The seller agreed, at her expense, to have a reverse osmosis system installed for the drinking water at the kitchen tap which we figured would be the best remedy for everyone involved.
After the buyer had done extensive reading online regarding the subject, he insisted that the seller have a new well drilled, or was going to walk because he was not going to subject any of his future barnyard animals to well water containing higher than acceptable amounts of arsenic.  After much back and fort negotiating, the sale fell thru, and the owner decided she was going to remain living there and deal with the arsenic as she saw fit.  I'm nearly 100% certain she did not have a new well drilled and is likely still drinking the water from the well just as before without a reverse osmosis system.
After telling my unfortunate story about arsenic to my colleague today, I added, "Why is it we're not seeing all the cows, pigs, goats, sheep, chickens, ducks, geese, cats, dogs, and any/all other barnyard animals dropping dead of arsenic poisoning?"  Shouldn't we keep in mind, arsenic has been in the ground for hundreds of thousands of years which was long before we feeble humans fell out of the trees?  With that said, I believe we all must be careful and cautious regarding carcinogenic/poisonous materials, but also to keep all of those very same fears in perspective.  Don't you think that makes sense?
The highlight of my day was spending about three hours or more bringing myself up to speed with the condominium units that were recently built which are located in the Crescent of our Historic Downtown.
I took oodles of photos and many notes so that when I list five of them for sale tomorrow, I'll be able to intelligently answer any and all buyer inquiries.  Believe me, that complex is the best I've ever seen built in this City, and as far as I'm concerned, they'll all be sold more sooner than later.  The above photo is of the street-side entrance to Prairie Place on 1st.
Tomorrow, I'll have the new listings posted online so everyone can get a better look at that exceptional condominium complex.  I did meet a handful of the current owners and they all love their units, so don't forget to look online tomorrow for my new listings of Prairie Place on 1st.