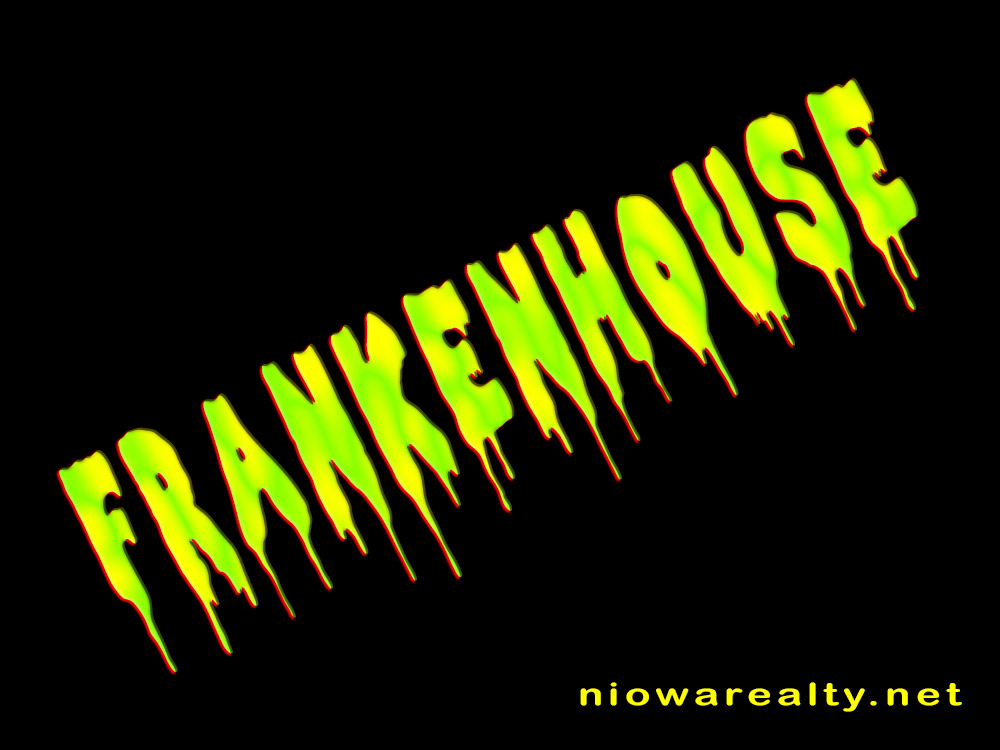 It was so much a beautiful day outside to where I found myself working at savoring each moment of it while out of the office.  Since I had some desk work to get completed early this morning, I did get a glimpse of the glorious sunrise as I was driving Downtown.
Most don't realize how early a number of people are on the highway before 6:00 a.m who're likely on their way to work.  I was reminded of that while stopping for a small cup of coffee at one of the convenience stores.  There are more people than we realize who have to be at their jobs at 6:00.  I'm sure it's no problem during the summer months, but during the winter, it's certainly a different story when having to endure the darkness, cold, and snow.  Many of our residents have no idea how early some have to get up and be at their jobs irregardless of weather conditions.  I consider them part of that silent working class we've been hearing much about lately.
I took a quick trip up to 305 N. 1st Street in Fertile this morning to put out my public open house signs for this coming Saturday.  It couldn't have been a better time to enjoy the countryside.  The corn fields are filling up with green stalks, and some of them are even starting to sprout tassels. The recent heat and humidity has certainly been helping their rapid growth along.  I've also noticed "workers wanted" signs for de-tasseling this season, and I hope many parents with teenage children get them signed up and out working in those fields.  As far as I'm concerned, those children need as much exposure as possible to a little hard work and the great outdoors.
Once again, I found myself on my soapbox when visiting with someone today.  I couldn't stress enough how important it is for the citizens of Mason City and North Iowa  to work diligently at maintaining and improving what we already have going for us in our communities, but also to guard ourselves against the evils of greed and selfishness.  I mentioned how disturbed I've grown when finding all the more people trying to emulate some of the bad business practices that being conducted by a few living in our midst.  I scratch my head and think, "Why would anyone like to set such standards for themselves?"  I hope this is not another by-product of the selfish ideas people are getting after watching those popular reality shows like "American Greed".  It appears self-respect is falling all the more out of favor in our world.
The highlight of my day was when I was driven to excessive laughter by a customer who somehow always manages to get my opinions flowing when showing him homes.  It all started while in a home that must've been a hodge-podge of two or three pre-existing homes that appeared to have been "sewn" together to make the strangest of residential structures.  The more I looked, the more I realized it truly must've been the end product of used home parts.  I shook my head and pointed at it saying, "It's a Frankenhouse! They joined it together like Frankenstein was created out of miscellaneous body parts!"  Oh Mercy! The belly laughs started to roll.  Sometimes you just gotta have fun while standing in the middle of widespread dysfunction.