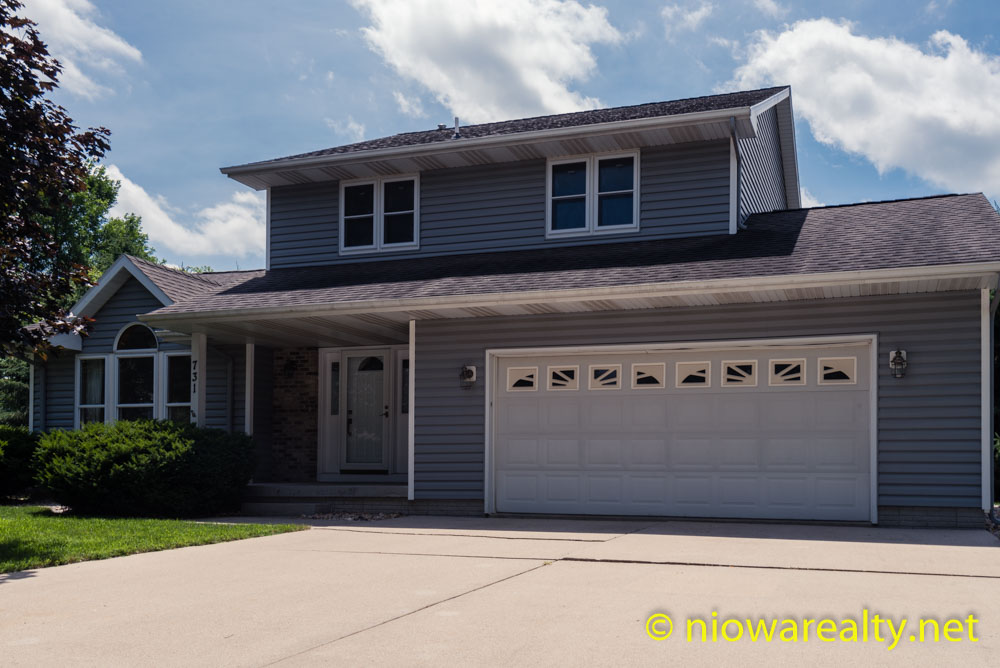 On the Eve of July the 4th, I found myself far more busy with real estate matters than I'd expected, but as I've known for many years, my occupation is one where the unexpected oft time becomes the norm.   At least today's surprises were productive and positive.
Last week I met with a landlord to have some documents signed and while talking about the unit he suddenly out of the blue said, "Why do people not wash windows anymore?"  Oh Mercy!  Unbeknownst to him, dirty windows have been a pet peeve of mine for years.  I laughed while responding, "I'm not so sure there's any one particular reason, but  my take on this whole business of filthy windows has become generational."  With a questioning look he said, "Why is that?" I went on to explain how 20 years ago,  I was finding all the fewer people washing their windows maybe once a year.  Back in my young days we had storms and screens to be changed twice a year, and before changing them, the windows had to get washed along with the storms, and visa versa with the screens.  Remember, back then only the "super rich" had central air.
Now that we have permanent and  double hung thermal and casement windows, there's no need to concern oneself with the twice a year change-out because most people have central air.  As we all know, time slips by quickly and what we believe we did perhaps a year ago, was more likely two or three. Since I'm personally such a clean window freak, my windows at home get washed at least twice a year simply because I dislike looking out dirty windows along with seeing them appear all the dirtier when the sun is shining through them.  In the end, I believe the business of dirty windows is a combination of laziness, forgetfulness, and its necessity being of a low priority for the average homeowner.
So you think I've forgotten something?  No, I didn't.  It's also generational because no matter what anyone says, children learn either directly or indirectly from their parents, and if parents are not setting good examples for them with their timely tasks of home care and maintenance, then their children grow up and become clueless adult homeowners.
I visited a home about a year ago which left quite the lasting memory by containing the dirtiest windows I've seen in years.  If you can imagine a combination of 20+ years of indoor cigarette smoking along with every sort of dust and grime both inside and out, along with my belief those windows had never been washed since those tenants moved in decades ago, then you get the picture.  All natural light entering transformed every room into an amber haze.
A call came in mid-morning for me to list a very nice one-owner home that I'd already previewed several months ago.  For a growing family, it's in a great location and has the size required for expansion.  Without a doubt, there's nothing a given buyer would have to do other than move in and perhaps at leisure, decorate to their particular tastes. The basement is a blank canvas and ready for the build-out of a lower level home sanctuary.
I've scheduled a public open house for it this coming Saturday afternoon.  The above photo is the exterior of this new listing of mine located at 731 S. Monroe Court.  Click on the link and take a good look. I'm sure you'll agree it's priced to sell, so don't wait to give us a call.