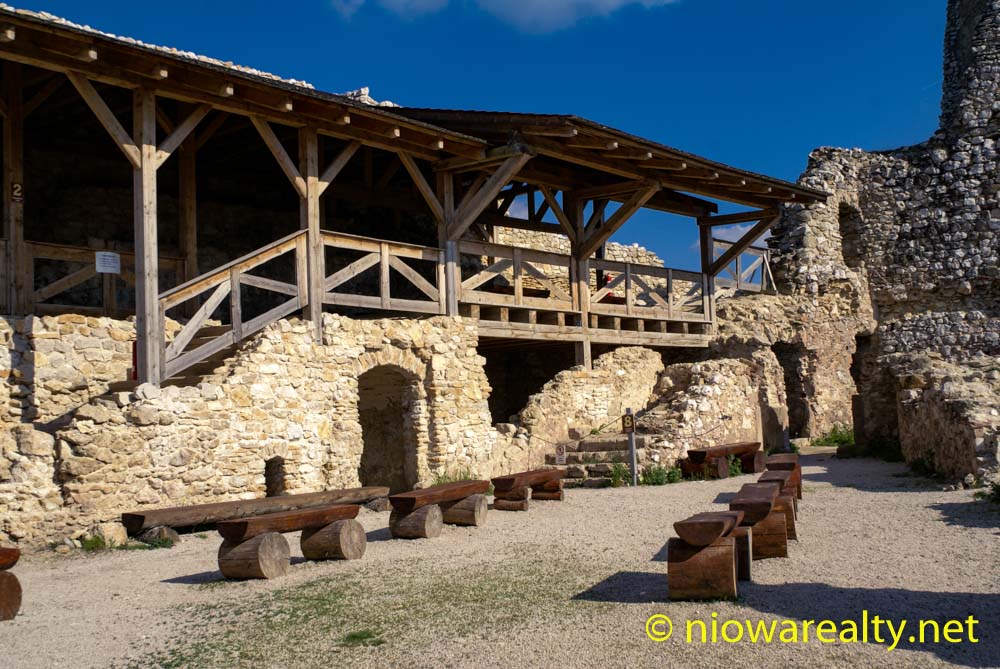 It seems these gloomy gray days of mist and rain are not wanting to leave North Iowa.  Believe it or not, I actually dressed winter-heavy this morning and still was chilled a few times while out showing homes.  I'm sure Alliant Energy is happy about the cold since many people have turned their furnaces back on due to the chill creeping back into their living areas.   Just the few homes I showed this morning were enough for a day considering how wet I became just walking from car to houses and back.  I think one of the homes I showed those buyers may be just the one they're looking for because they stayed the longest and looked it over all the more closely.
Considering how the market has still been moving at a rapid pace, I think I'm going to have to get back out and beat the pavements for new listings.  I did manage to get a good price reduction on 110 – 20th St. SE today to where it is now at the asking price of $56,500.  The likely reason it hasn't sold yet is because the kitchen needs updating.  At its current price, someone could have a $5,000 kitchen installed and still be ahead of the game.  Since it's brick, it appears much smaller than it is from the street, but once you enter, you're wowed by the size of the rooms.  More sooner than later, someone with vision will come along and snap it up.
My public open house located at 721 N. Delaware was far more of a success than I expected considering today's gloomy weather.  I do hope one of the buyers that was there will purchase it because it really is worth the money.  The sellers have kept up on all the mechanicals and cosmetics over their long years of ownership.  The two car garage is newer, as well as in great shape.  Anyone looking for yard space should certainly take a closer look considering the gigantic 50′ x 165′ lot size creating plenty of room for children to play as well as building one's own victory garden.  What continues to amaze me, is the fact that more tenants don't purchase something in this price range since the full mortgage payment would be far less than what it would rent for on the open market.  Why can't they learn to fire their landlords, just as our President Trump would say, "You're fired!"
Since I didn't have any appointments after my open house, I decided to go for a drive and attend a religious service at a church I'd visited in the past.   It was a pleasant drive which gave me another opportunity to see the countryside.  I noticed the field corn is starting to sprout, and won't be long before it's knee-high.  There weren't as many people in attendance the service as before which was possibly due to the weather.  One of the memorable things the pastor spoke about was repeating something that was said at a graduation exercise he attended last weekend.  The speaker's subject was based on the three LLL's of life which are:  LIVE your life the way you should.  LOVE the life you have. and lastly,  LEARN from the mistakes you make. An appropriate message for graduates in these times don't you think?