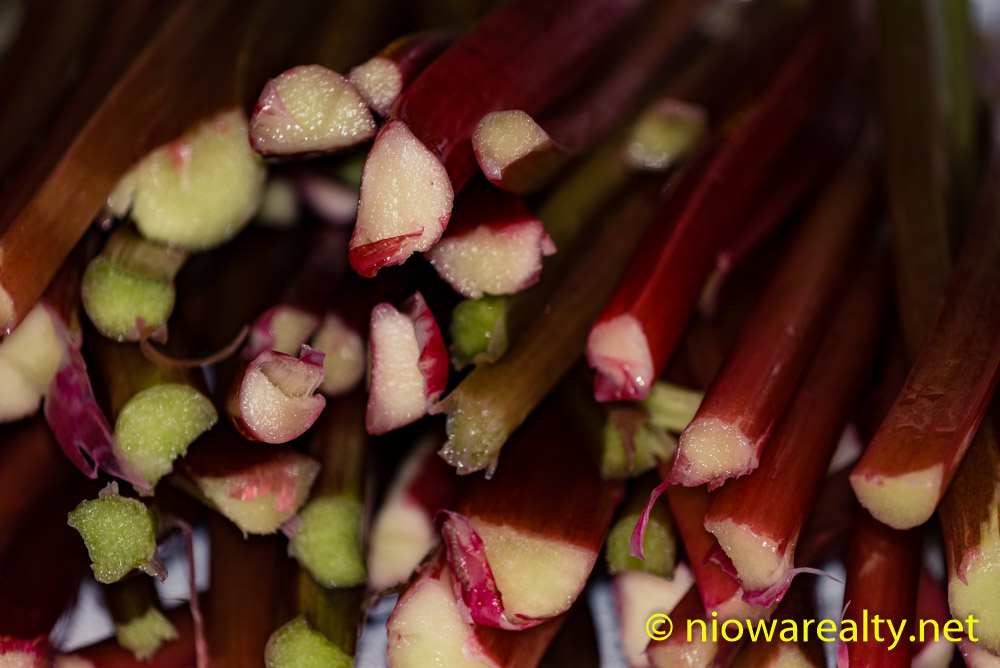 With it being another nasty Sunday with our weather and unable to do much of anything outside, I decided to take a drive out of town and attend a church service.  The misty rain and low gray clouds gave the countryside a hauntingly sad appearance.  Most don't realize that when there are days like this, anything that has any color to it seems more vibrant with gray atmospheric backdrops.  There was a John Deere tractor and chisel plow parked at the end of a field which appeared to be glowing green.
The fields are getting bigger while the fences grow fewer which tells me there's more acres coming under the ownership of our area land barons.  At a distance I noticed someone having a McMansion built out in the middle of a field.  Even though it was still at a marked distance away, its size and height made it appear almost like a modern-day chateau.  I'll have to remember to take a photo of it after it's completed and post it as a fine example of the conspicuous consumption that's going one with some of our farmers.  Please don't think I'm bashing them, but rather being an observation of the evolution that's taking place in America's Heartland.  Several of my relatives who are farmers have their own little fiefdoms.   I couldn't begin to imagine myself rattling around in a home so big.
Don't be surprised if those of you who live in Mason City start getting a glimpse or two of another wild animal that's taking up residence here.  It's now been confirmed there are fox families living in our midst.  I've been told that with the increase of coyotes in North Iowa that are preying on the foxes which subsequently forces them to look for safer habitats in our suburbs. The upside of having a fox or two in neighborhoods,  is not having as many rabbits eating flowers and veggies.  After hearing this good news, I just realized I've not seen as many pesky rabbits running around.  Whenever I see a fox, it make me smile. They are the cutes little buggers.  When they bark, they sound something like a small dog yapping but more muted and non-stop.
I'm certainly going to have a busy week ahead with closings coming up along with showings I've already got scheduled.  I can't be anymore pleased with the number of my listings that've already sold this year.  The next home that's likely going to sell is 650 S. Rhode Island.  In spite of it having just been listed but two weeks ago, I'm actually surprised it hasn't already sold. I think this weather has something to do with it.
Today was my day to get a few domestic chores done.  After about six hours of near non-stop physical work, I decided enough for today.  The last item on my list was to get my rhubarb picked.  Since the "stack" of stalks looked so beautiful, I took the above photo to share with you all.  The rhubarb plants I have are old, but exceptionally healthy.  It was my first picking of the year, and believe me, their stalks were super crisp and tender.  If any of you are thinking about planting rhubarb, please make sure you plant them in a southern exposure and protected against the wind.  From the years of trial and error have taught me rhubarb hates being exposed to our north wind as well as not likely to be near trees or bushes that rob them of much needed sub-soil moisture.  With that said, I'm going to chalk up my day as being my Rhubarb Sunday. Bon Appetit!