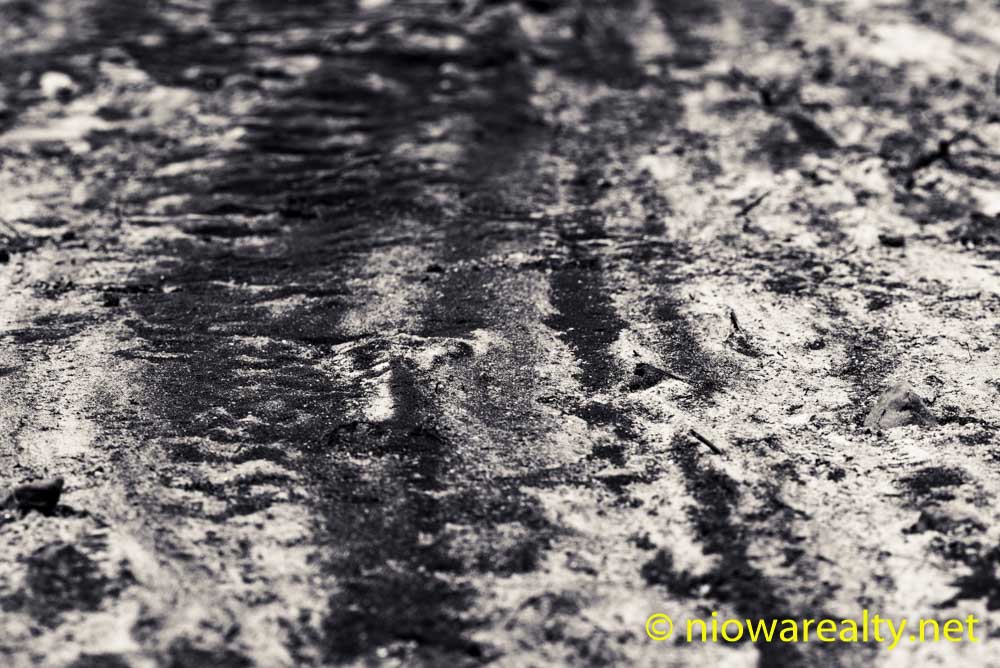 Thank goodness this week is drawing to a close by saying without a doubt, "I've had a real workout."  Mind you, I'm not complaining because nearly everything's been good.  I was finding myself getting a tiny bit testy with a tenant who was wanting to change some items on a lease that I spent a good deal of time preparing.  I couldn't help but say, "I know most people think Realtors are those who just sit at their desks growing fat while waiting for the phone to ring, which of course is why I'm so thick."   I think he finally did get the drift of my irritation.
Another one of my listing sold today, and the sad part about it for two out of those three bidders, was that they didn't get the home they wanted.  Multiple offer situations is what most sellers would like to see, but the downside of it all, is there'll be some long term lingering hard feelings with those who didn't offer high enough.  There was even a possible fourth bidder who came real close to pulling their trigger.  Some may think me a wizard in foreseeing a possible multiple offer situation, but in actuality, it all comes from looking at the whole picture of the home after it's been listed.  That home met all my criteria to make it highly desirable in our marketplace.
I'm having a public open house on 116 N. Seminary in Nora Springs tomorrow.  Since it was just recently reduced, we've been seeing a great deal of activity on it.  I know our weather isn't going to be the most pleasant, but at least it'll help to create more activity/exposure.  I'm still a bit perplexed why it hasn't yet sold.  There are certainly enough younger people left in North Iowa who prefer those charming older two story homes with oak floors and pretty woodwork.  I personally prefer older homes that are built out of old growth lumber and natural materials.  I'm a real pushover for oak or maple woodwork and floors–especially those woods which has been well cared for over the years.  Click on the link below to view this impressive home that's waiting for its new owners to arrive.
116 N. Seminary in Nora Springs
One of my dear clients forwarded me the following link which she believed I'd be interested in reading.  It's not so much who was giving the message, but rather the message itself.  After I read it, I sent an email thanking her for sharing. It speaks volumes of what's really happening in our world, and if one reads it slowly and carefully, it should certainly be a wakeup call for all humanity.  Here's the link:
In Surprise TED Talk, Pope Francis Asks The Powerful For 'Revolution Of Tenderness'
Later today, while causally talking about this and that with buyers who just viewed a home, we happened on the subject of homes that contain energies that reveal themselves once in a while. As I was driving away, I could still feel a few lingering shivers.