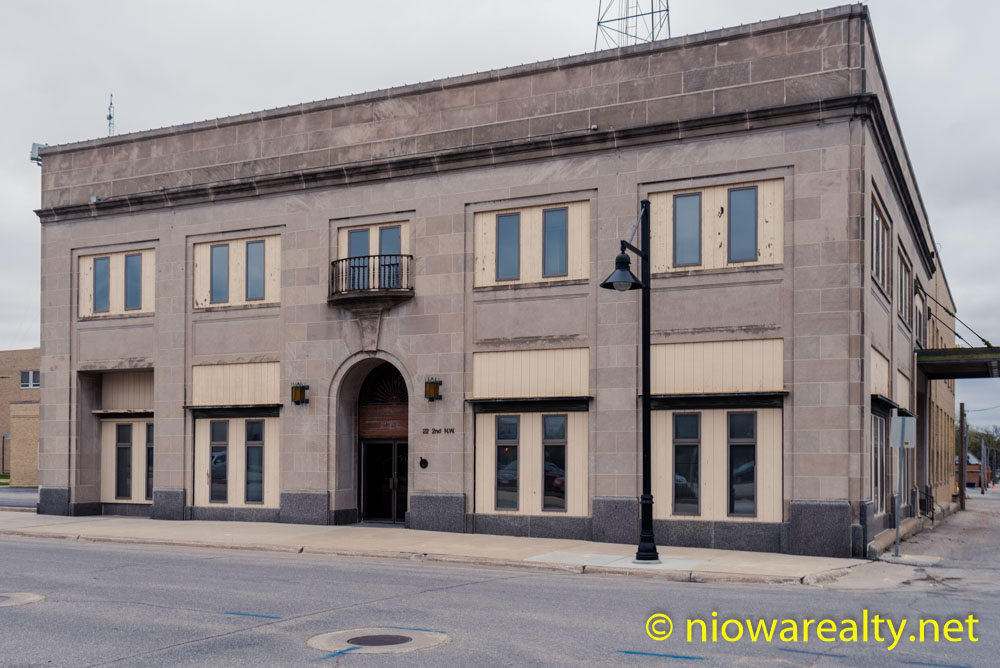 The near freezing cold this morning sure got me wide awake as I left for work, and it sure didn't surprise me to see snow flurries in the air after sunrise.  It'll likely get down below freezing tonight, so I hope everyone whose decided to plant their "warm crop" plants so early, are making sure to cover them or they'll not survive.  Peppers and especially tomatoes absolutely cannot tolerate even the lightest of freezes. It looks like another overcast weekend of cold, rain and possibly snow.
One of my sales closed with a soft landing today.  It was one of my listings that had an offer on it that was accepted, but after about three weeks of waiting for a local lender to issue a full loan commitment, they suddenly did a 180 degree turn on those buyers bu issuing a letter of turn down.  It'll take me a good long while to ever forget that unfortunate happening that lender helped create.  My seller was not a happy camper and I almost lost the listing because of it.  Thankfully she did keep me on board while I found another pre-approved buyer.
In looking back on that nasty happening, I believe it was all meant to be. The new buyers fell in absolute love with the home and are planning to be there for a very long time.  While doing the final walk-thru, I could still feel their excitement.  It really does give a person a warm feeling inside in knowing you've helped bring someone's dream to reality.  The real twist of this story is that I just got the signatures from the sellers of a home which was the very first one I showed them.  So, the first home they looked at was sold today, and the home they fell in love with closed today.  Quite the coincidence isn't it?
You all do remember me tell you how I believed my new listing at 920 – 14th St. SE would sell more sooner than later.  Well, as of today, we have multiple offers on it which doesn't surprise me in the least bit.  The few times I've been there, I've been "wowed" by its floor plan, the square footage, and above all, the condition.  We made sure to price it where it would get sold quickly.  Whomever becomes the new owner will thank their lucky stars they made their decision to offer on it quickly.  After getting a good look at it, one can understand why the owner has lived there since it was built.
Today, I present to you a commercial building located in our Historic Downtown that's been a "head-turner" for anyone that's really into architecture.  It's the old Alliant Energy office building which used to be Interstate Power.  Since I've lived here nearly my entire life, I can remember what that building used to look like before they made the window openings smaller.  The quality of construction and the existing condition is fabulous.  The beautiful Indiana limestone, granite, yellow brick, and copper exterior makes for a commanding presence on its corner of the block.
This is yet another listing that's been priced to sell quite quickly.  It's being offered at an unbelievable low price of $299,000.  It's a classic example of structures that were built during Mason City's Golden Age.  And now, I can't help but say, "What's happened to our City?"  The above photo is its frontal view.  Click on the link below to view more.