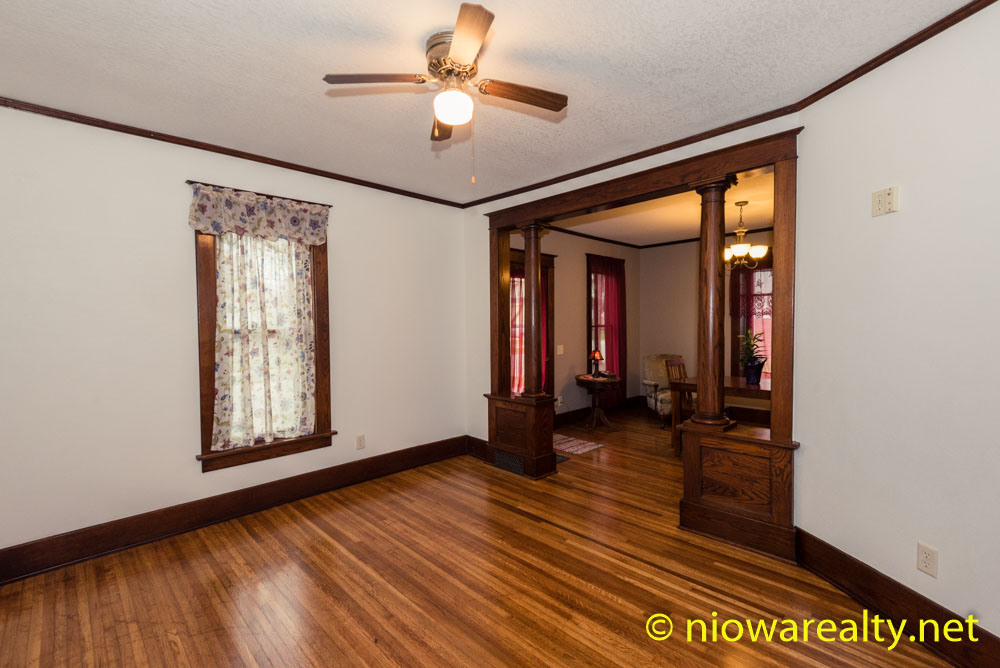 What an absolutely miserable gray and wet day it was today.  The weatherperson did say we'd have rain, but it didn't expect it to be intermittent the entire day.  It would stop long enough to get the sidewalks half dry, but then it was back at it again.
My trips over to Clear Lake have been more frequent with my now having two different buyers looking for homes over there. I had to drive over twice today–once for a showing and again for another appointment.  If I hadn't been strapped for time, I would've done a little shopping on their Main Street.  One of my first cousins actually owns a shop on Main which is called Ralphene's.  She and her husband sell antiques along with everything from candles to greeting cards.  I've congratulated her a number of times on the success she's had with her store which has been at it's location for a very long time.  We all must remember to patronize the locals as much as possible.
There must've been something that was spooking the wildlife in North Iowa last night because I sure saw a whole lot of dead animals along the highways today.  There were dead ducks, dead raccoons, a dead deer, a dead rabbit, and a dead pheasant.  Such a wide variety of fur and feathers.  I even saw something that looked like a young fox.  Poor thing must've strayed too far from its mother. I wonder if the time of the year and the rain last night had something to do with it. Since it was Friday night, there may have been more vehicles on the two stretches connecting Mason City and Clear Lake.
With it being overcast along with the sporadic rain, I was surprised there was someone at my public open house nearly the entire time I had it open.  Everyone that was in attendance, marveled at its beauty and quality.  I told them all, "You couldn't build a new home and have it as solid as this one, and would certainly NOT have the oak woodwork this one offers."  I'm going to remain hopeful whomever purchases 323 – 6th St. NW here in Mason City, will keep it looking picture-perfect for years to come.
Early this morning I ran into a businessperson who proceeded to tell me the lumber coming from Canada will soon be increased in price by 30%.  If that's true, the new home construction industry will be suffering greatly.  There are only so many people who can afford homes well into the 300K range.  If the number of new build-outs decrease, there'll be created an even greater shortage of homes for sale. If people can't "bump up" into a higher price range, they usually stay put and upgrade their current homes.
Looking forward, I'm gonna stay hopeful there'll be good contractors buying existing older homes that are lacking major upgrades, make needed changes, and re-sell them to the general public.  Perhaps there'll be a new niche created to fill the needs of today's buyers.  Housing trends only change because of preferences and market demands.