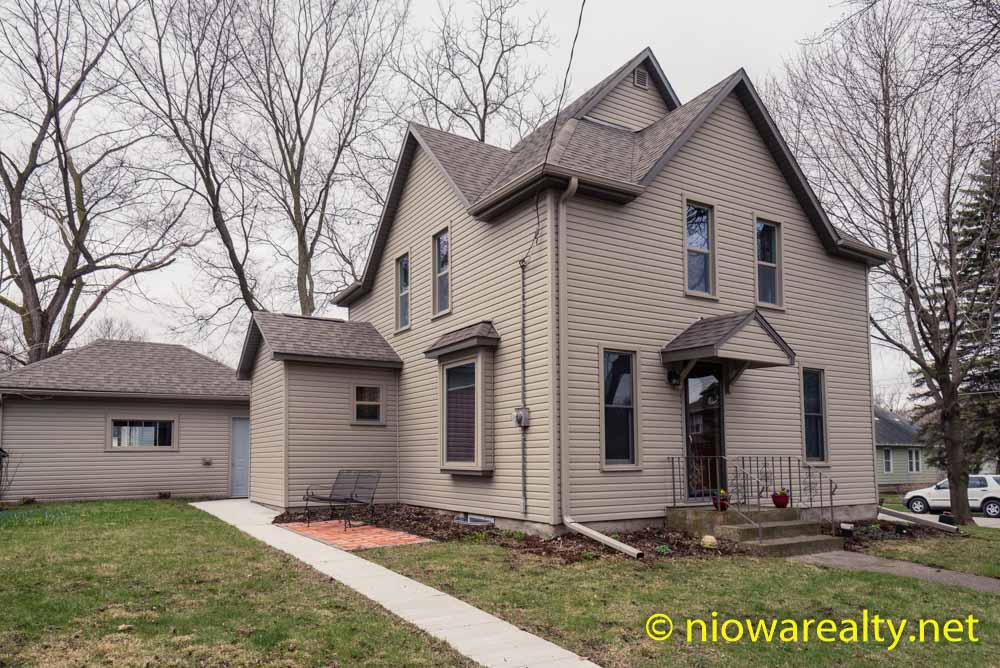 Our City is continuing to reel over the unfortunate deaths of the five young ones who lost their lives in the car crash/accident that took place around 2:30 am Monday morning.  The shock waves have been rippling thru our community to the point where nearly everyone I spoke with today has something to say about it.  One asked, "With the fire station so close, how did the vehicle happen to get burned so badly?"  Another said, "Where were the parents at that hour?"  And one question I posed was, "What was a fourteen year old doing in a car with a twenty year old at that hour?"  The difference of six years at that stage in life would be considered a huge age difference. Irregardless, my heart does go out to all the relatives and friends of those who passed long before they should have.  I only pray there will be lessons learned for our community as a whole from such a terribly tragic happening.
One thing about being in real estate and the day to day contacts I have with the general public, I have opportunities to learn new things.  After visiting with a client today, I learned how difficult it is to find dog breeders who offer stud services with their males.  He made me laugh when telling about all his recent phone calls to breeders across North Iowa.  It sounds like they consider their male's "members" something more valuable than gold.  He said one guy just as much insinuated other AKC registered females wouldn't be worthy enough for his males.  Wow!  What made me laugh was seeing the look on his face when I said, "You need to start your own stud service!"  It seems the blue-blooded animals are more of a prize than their human counterparts.  Have you ever heard of humans having to have a complete physical, up to date shots, and an X-ray to check for hip and wrist abnormalities?
Things have certainly changed with animal breeders since I was on the farm.  If the male looked healthy, he was good to go with throwing a leg or two up.  With animal breeding becoming so scientific, it makes one wonder if humans will be the next.  Can you envision a young couple who are wanting to get past the first base having to go to a clinic and have a full physical including a DNA test?  Sounds pretty far-fetched, but just think about what's already happened in our animal and plant kingdom.  It appears randomness is no longer acceptable.
Today I posted the most absolutely beautiful home I listed yesterday.  After having taken all the photos, I said to the seller, "This home is likely the most turn-key home I've listed in nearly a year!"  I could go on and on about it, but instead, I'd rather you take a peek at the photos in the link below.  I've already planned a public open house for it this Saturday.  Anyone looking for a great three bedroom home, that's all I can say is, "There's nothing better for thee than 323 – 6th St. NW here in Mason City.  Take a peek.