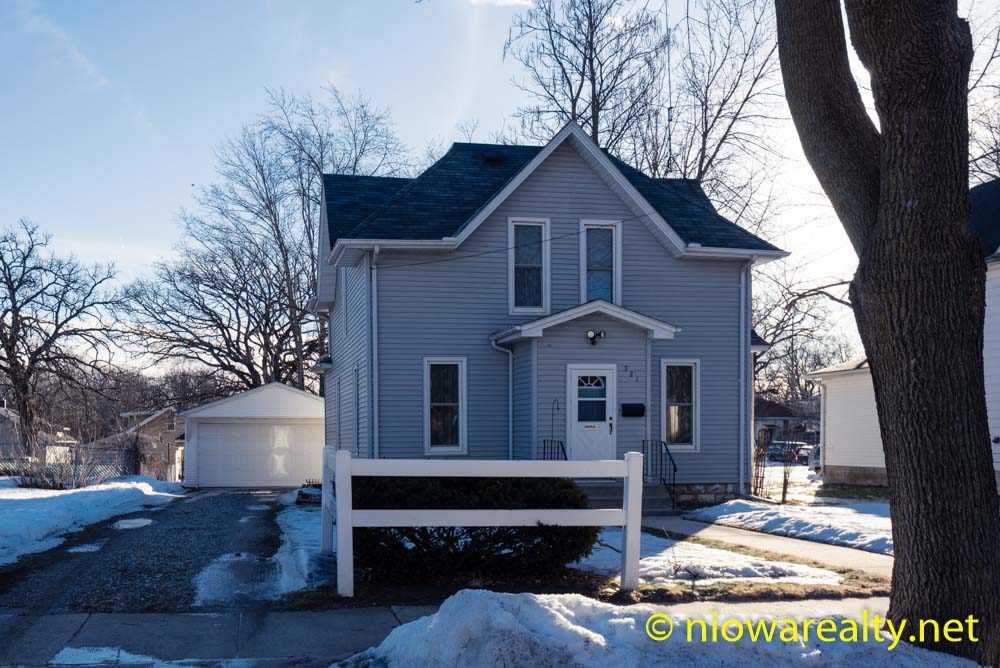 If I hadn't seen it with my own eyes, I wouldn't have believed it. While driving towards Clear Lake late this afternoon, I looked up and noticed about seven or eight bald eagles flying high above me as they were flying in a northeasterly direction.  And to think I'd just read an article early this morning about the eagles migrating through our area this past weekend.  They certainly are majestic birds and it's no wonder they're our National symbol.  Their populations must be increasing in numbers to where they're becoming more noticed.
I neglected to share with you my encounter yesterday with the most delightful couple whom I've never met before.  For some reason we hit it off from the moment we started talking.  After they'd given the home a good look-over, we all sat down at the kitchen table and spoke about the house, where they live, where they work, and why they're buying.
It seems one of them just recently lost her mother whom she'd taken care of before her death and now after her estate is finally settled, she's ready to move forward with her life.  She and her husband went on to speak of some of the craziest of things a few of their siblings said and did during the times before and after the deaths of their parents.
It's becoming all the more interesting for me in finding familiar patterns being established with a number of families I've worked with over the years.  Yesterday's conversation along with another one I had this morning with a client who recently lost his mother, were two more examples of how children who have a near day-to-day interaction with an aging parent become whipping posts for some siblings living thousands of miles away who've had minimal personal interaction with their parents over the years simply because of the constraints of work, their own families, and distance.
The gentleman who was spilling his guts to me today about the problems he's been having with a few of his siblings, went on to say how he's been perplexed by their current mentalities because they were all born of the same parents and raised in the same household.  I laughed and said, "Believe me, I've seen and heard it more times than I'll ever want to admit over the course of my career."  After chatting about it for a spell, we decided that there are many factors that create those differences, and most of them center around spousal input, career types, distance, differences in age,  and the amount of wealth siblings have accumulated–be it in good ways or bad. I assured him his situation is not special because the same scenario takes place each and every day all across our country. Because he was feeling a bit down, I shared with him something a very wise probate attorney once said, "I've come to learn that when working with probates, the one that's loved the most, is punished the most."  I do think that made him feel better.
This afternoon the owners of 721 N. Delaware stopped by my office to do a drastic price reduction on their home.  It is now down to a bargain basement price of $59,500 and worth every penny.  The above photo is its exterior, but please click on the link below to view the rest of its details.  Why rent when you can own this home for less?