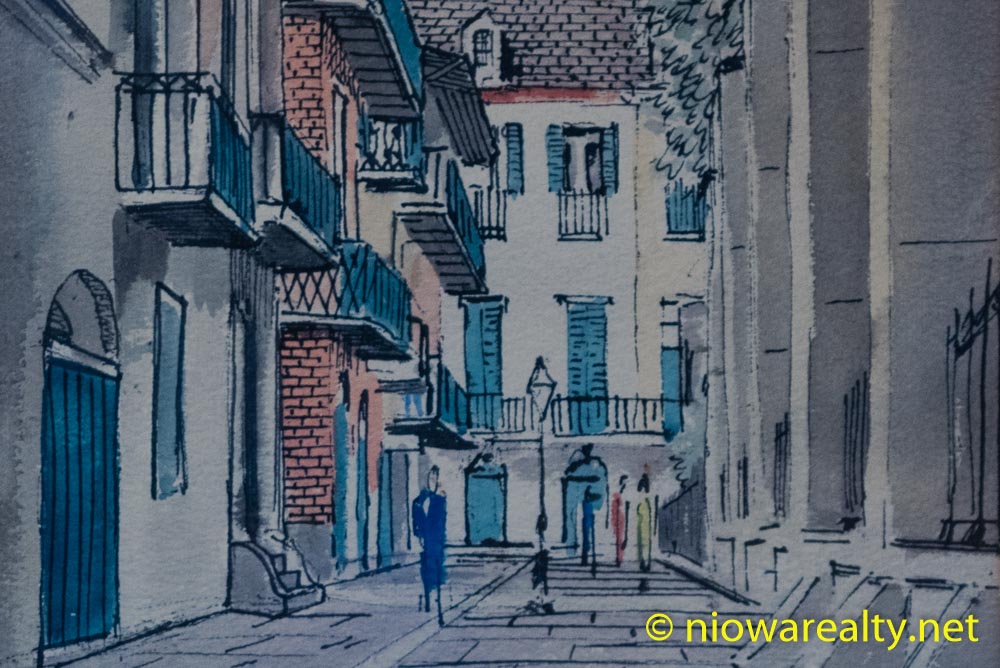 There've been a few more gallons of gas burned lately with my travels in and around our surrounding three Counties this past week.  I've been in Floyd, Hancock, Worth, and yet again Franklin next week.  There's really no complaints on my part, because I've been productive in my travels knowing how much acreages are becoming all the more sought after.
What makes me ever so sad, is seeing historic barns allowed to fall into such dis-repair to where there's likely no hope of the owners ever spending the thousands of dollars to bring them back to life.  I'll give it another generation or so, and wager the real honest to goodness old fashioned barns will be nothing more than unique sightings while out driving country roads.  Nearly all of them will be replaced by boxy tin buildings that house either herds of animals or monster farming equipment.  One of my clients has a brother who's a farmer and whenever I'm around him, that's all he does is gloat over his new country home and recently constructed metal out-buildings.  Whenever I happen to be within eyesight of his place, I consider it nothing more than a sign of a successful farmer wanting the world to look at his so-called success.
You couldn't have found me more delighted today after realizing I'd sold two homes in a thirty-six hour period.  What pleases me the most, is knowing both homes are exactly what the buyers have been searching for these past months.  I'm confident neither of the buyers will have problems with their financing since they've both been pre-approved and have good down payments.
The public open house I hosted at 324 -13th St. SE today didn't have as many lookers as I'd expected, but that's just the way it goes.  One never knows until the time is over as to how many guests will be walking thru a door.  During the time I was there alone, I was allowing my mind to make a few visual changes to where it would be all the more appealing to the senses of an average buyer. I told all the lookers today how impressed I was by the quality of its construction.  Whomever built it was keen on making sure it would last for all the many more years.  It's too bad the hardwood floors are covered with carpet.  That home would be a beauty if all the un-exposed oak floors were re-finished.  Young buyers are very much into hardwood floors, and I don't blame them.  They're far better for one's health–especially if you have allergies.
After listening and reading so many negative comments from a handful of our public this past week, I've come to the conclusion we don't live in a city, but rather a bloated village where a number of bitterly jealous people live who lash out at those few successful people who really do want to change our community for the better, but instead, they continually try to resurrect distorted pasts.  Their minds and mouths can be wicked, as all the while they're believing all is well in their precious codgers paradise.