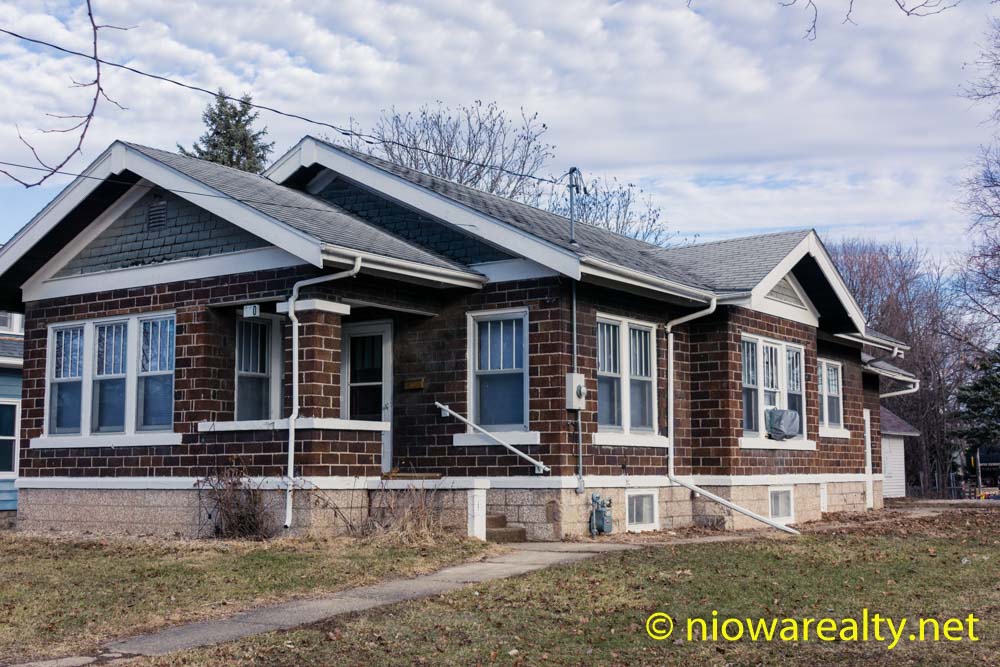 Against my better judgement, I decided to keep an appointment this morning with a customer nearly insisting on seeing the acreage I have listed south of Thornton.  It normally takes me 25 minutes to get there from my office, but with the blizzard conditions, it took me a little over an hour to get there.  Thank goodness I judged the time appropriately because I was only about 5 minutes late, and the buyer was 10.  I really don't like driving on highways or Interstates when the weather is like this.  Too many people have no idea how to drive accordingly.  Every time I'd pass a car in the ditch, my knuckles would grow all the whiter.  Thank goodness I made it there and back without any issues other than maybe having grown a few more gray hairs.
Of all days, I actually sold one of my listings.  Like I've said before, "When buyers are ready to buy, and sellers ready to sell, the day of the week, the time of the year, or even the weather conditions, become irrelevant."   I'm exceptionally happy for the buyers because they've finally found something they'll be able to grow into and create their own family sanctuary.  I can see them happily living there for a very long time.  Now you see, good things really do happen to good people.
You all may think me being paid by some of our area merchants when at times I praise their products, but I must speak of another taste treasure I discovered several months ago.  I encourage you all to go to Fareway and purchase a bag of the Fareway brand of wavy potato chips.  I normally don't eat many chips—they're just for light snacking, but these I speak of can be a bit additive.  They have the right amount of salt, the right taste of oil and potatoes, and they don't leave that after-taste that many do.  Don't buy the flavored ones because they don't even come close to the plain wavy.   I've tried many different brands of un-flavored potato chips and I'd say Fareway's brand meets every criteria for receiving my golden star.  Now watch, I'll go to Fareway next week and find their wavy potato chips nearly sold out, but that's OK because I'll be happy you've found them enjoyable as well.
In spite of the weather, I'm still planning on having my public open house at 703 – 11th St. NE tomorrow from 1 – 3 PM.  It really is a fabulous home and since we reduced the price, it's more than ready to be sold to the most fortunate of buyers.  Click on the link below to view its particulars.
Today, one of my customers happened to speak about a downward spiraling relationship he's working at breaking.  I listened to him tell his story, and afterwards I said, "When you've finally decided you've had enough, it'll be your cue to hit the road because if you don't, things will continue to get all the worse until you come to the point where you don't even know who you are anymore."  I held my tongue because I know there are young children involved, and that makes it doubly worse.
I finished listing a home today that's located at 110 – 20th St. SE here in Mason City.  I've never been in the home before, but I remember it well because it's located just next door to a house where a dear elderly lady lived that I worked for on a regular basis when I was in high school.  The home is much larger than it looks and is as solid as a rock.  The living/dining/den areas are gigantic.  The oak woodwork is beautiful and the natural light flowing in from the windows is exceptionally pleasing.  If anyone is looking for a home to comfortably make their own, this is the one.  We priced it well below market just to get it sold quickly.
Click on the link below to view my new listing at 110 – 20th St. SE.