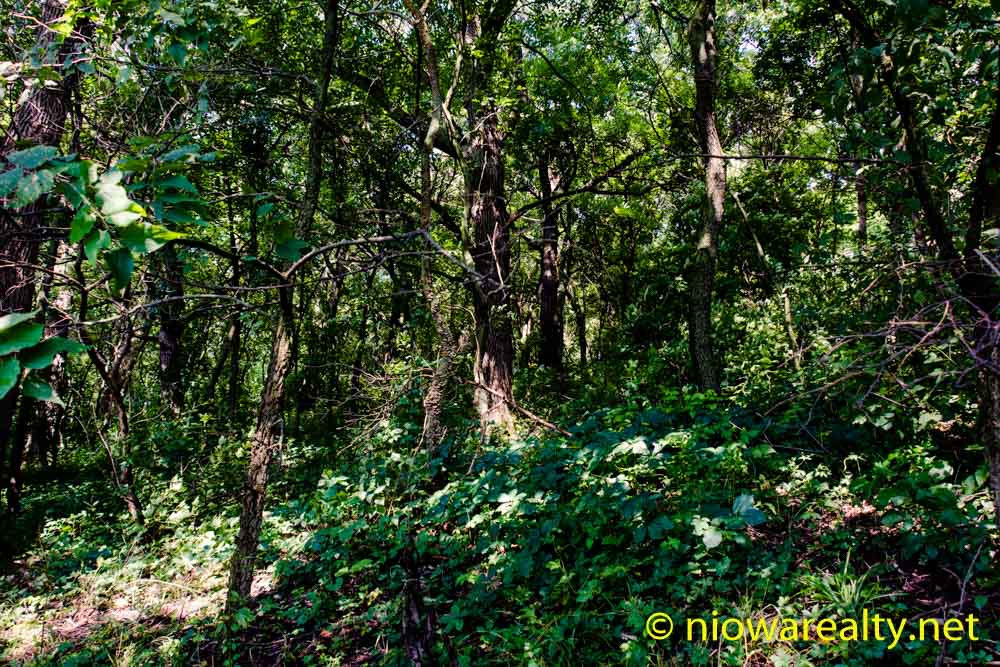 With there being just a few scheduled appointments today, I dived head first into the mound of work that's been waiting for me to get organized.  Yes, it's our annual income tax time again.  The one positive thing that comes out of this daunting yearly project is the compliment I get from my tax accountant regarding the preliminary work I've already completed for him.  I'd like to say to him sometime with tongue in cheek, "It should be in order.  I've only been doing the same thing year after year long before most of our trees arrived."  Another positive aspect of going back over the previous year's bills, is that I almost always find something that was charged wrongly.  Thus far, I have two calls to make.  One telling someone I was over-charged, and another I'd been under-charged.
Every hour or so, I'd have to find an errand or two to run so to give myself a break from my immersion.  One of the errands took me to an office where I'd not seen a worker for many months.  Since we are on a familiar basis, we had to play catch-up on what's been happening in each other's lives.  To my surprise, I found there'd been a transition in his personal life.  Never even thinking of ask why, I could tell he's already on a much happier life path.  As I walked away, I couldn't help but think of all the people there are in this world who refuse to work at building relationships with their spouses.  I still think of that coined saying that's evidently fallen out of favor in these times which is, "Come grow old with me, for the best is yet to be."  It sounds like something pretty hard to swallow for many while living in our society of, "I want it NOW!".
In about a week, I'll be taking new photos of 721 N. Delaware to re-post on the internet.  The owners are moving, thus allowing their home to show itself off all the better.  It should have been sold right out of the gates, but as we all know, presentation is everything with our younger generation.  Since they've lived there for so many years, their abundance of personalty is a bit larger than normal.  Without question, the home has had just about everything done to it which is good news for our current home seekers.  As far as I'm concerned, it's an absolute great buy even at its current price.  There'll be a new curtain rising on 721 N. Delaware very soon.
As late afternoon approached, I noticed the temperatures dropping and the wind having grown stronger.  When I left the office, I had to be reminded it's February VII instead of January VII.  It almost feels like another Alberta Clipper is moving thru North Iowa.  I'm counting down the days to March 1st because for better or worse, I'm psychologically closing the door on Winter because I've already had enough.  What's likely been the most annoying for me this time around, have those huge sweeps in temperature changes.  It's no wonder there've been so many people sick this season. Even plants and animals are stressed by it.  I'll not be surprised when come Spring, there'll be a greater number of Nature's Winter kills.
With all the recent showings on the acreage I have for sale in Fertile, I'm going to stay hopeful it'll be sold before Spring arrives.   The most recent showings have sparked real interest with buyers.  In the past, a few have referred to it as Green Acres, but in my mind's eye, I can see a most delightful homestead where the new buyers will spend a year or two getting it back up to speed.  Just remember, it's been in the same family since it was built over 100 years ago! I'll not be surprised when driving by it after it's resurrected, there'll be a conspicuous hand-carved wooden sign posted out near the road with the words, "Golden Acres".  After getting the "feel" of that acreage, that's exactly what I would name it.