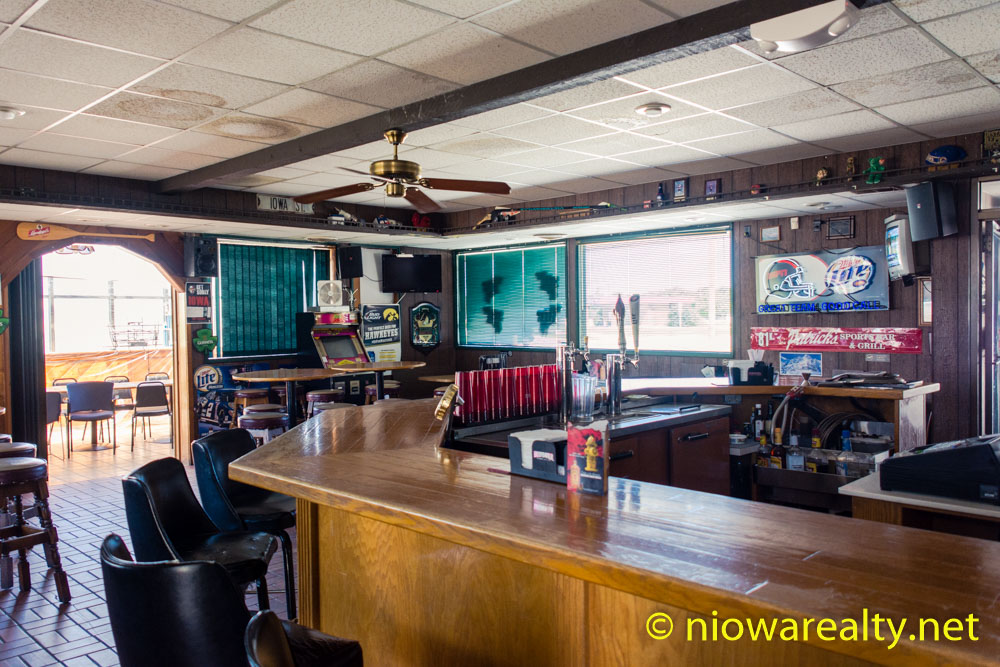 It looks like we're going to be under a thick blanket of snow come morning.  It's been a while since I've seen snow come down so hard and fast.  If this keeps up all night, we'll certainly have those 8 – 10 inches or even more by the time it quits.  I do hope everyone is exceptionally careful while driving in it on their way to work.  I've already seen two people go sliding thru intersections Downtown already.  I'm very glad my appointment out of town was early this morning rather than later today.
Most of my day was spent doing follow-ups with buyers in preparation for closings coming up the end of this month.  I think I've got all the bases covered so it looks like they should be closing smoothly when the days arrive.  Of course with out-of-town sellers, there's always those little extras that I must attend to since they're not here to take care of loose ends.  I'm glad I had my Wheaties this morning because I had to remove a free standing safe from a closet and carry it to my car and take it to storage area where the sellers will come this Spring to pick it up while on their way thru Mason City.  I couldn't help but laugh at the grocery store later today when the clerk asked me if I needed help with my two small bags.  I smiled and looked at her and said, "Not at all. You wouldn't believe what I've already carried by myself today, but thanks for asking."  I'm sure she's to wonder what it was I was carrying.
One of my dear clients had a hardcover book sent to me that's completely all about fermentation.  While paging thru it, I happened to read some of the directions of making sauerkraut.  The author was making it sound like it was something newly discovered.  I can remember as a youngster helping my mother with her preparations for making it.  We had large earthenware crocks that were used for making a variety of recipes made from cabbage, carrots, cucumbers, to just about everything in between.  Homemade kosher dill pickles and sauerkraut were my favorite.  Sometimes she would make a fermented fruit concoction which had a variety of fruits in it which was used to pour over vanilla ice cream.  It was really quite good.  One of the recipes in that book spoke about making sourdough bread starter using rye flour and potato water. That was the same thing an elderly woman did who I used to work for during the summer when I was a money seeking teenager.  Her bread making skills were beyond compare. It's interesting how some of the old ways are growing popular again.
I spoke to the seller of my commercial listing at 1707 S. Federal today, and he's decided to do a price reduction on it tomorrow.  I'm still convinced there's an entrepreneur in our midst that'll finally see the future value in that building and its location.  If I were looking for a place to have a pub/restaurant, I'd buy this one because of its parking and highway visibility.  I can already see it evolving into an Irish style up-scale pub/eatery that would attract all the millennia's in North Iowa.  As they've always said, "Good food, good prices, and great atmosphere make for a vibrant bar/restaurant."  Someone will be in heaven at 1707 S. Federal.  Click on the following link to view this potential moneymaker.