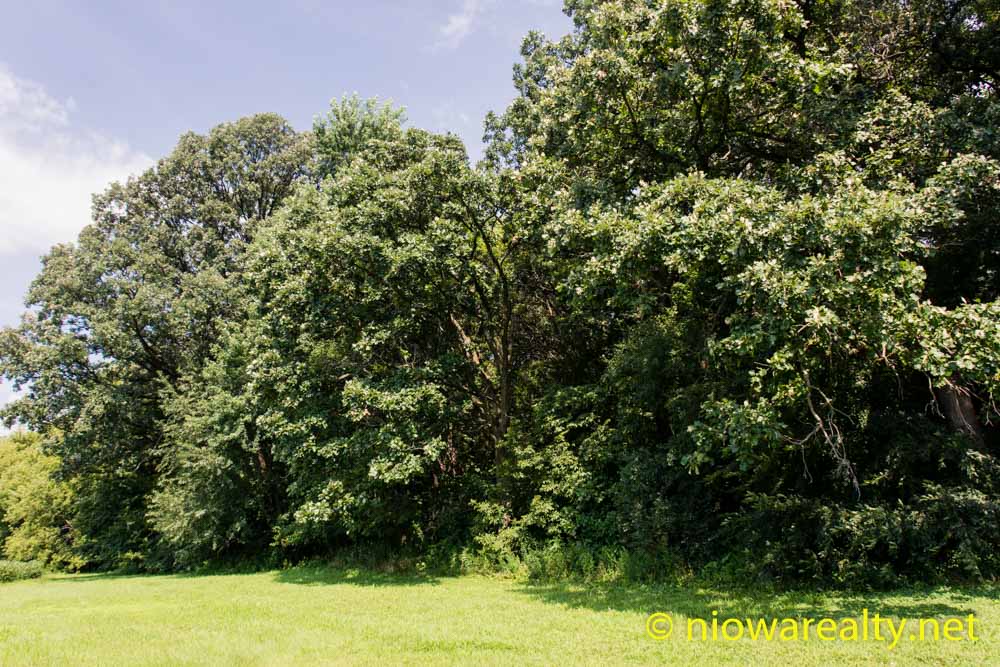 With it being the last business day of 2016, I'd say it was quite the hectic one.  I'm glad I  started out with a full tank of gas today after finding I'd been back and forth across the City a number of times.  After the number of interruptions there were, I finally had to barricade myself in an office to get some necessary phone calls made and documents prepared.  There's nothing that causes mistakes more easily than having lost one's train of thought by being distracted or pulled away from an important task at hand.
There couldn't have been a greater shock for me today when hearing of Jim Heiny's passing.  He was one of the most kind and thoughtful attorneys North Iowa had to offer for a great number of years.   Over these decades, whenever someone would ask me about him, I'd tell them how I believed him to be one of the most honest and respected attorneys I've known.   There were times when he'd have to be the bearer of bad news, and when he did, it was done in a most gentlemanly fashion.  Mason City has lost another fine mind who by being the man he was, served as an inspiration to his juniors.  I'll never forget the little chats we had over the years on some of the broadest of subjects.   Because of him being the good man he was, he'll be remembered in the minds and hearts of likely hundreds for years to come.
Hopefully the weather will be good for my year's end public open house at 15 N. Ohio tomorrow.  It's been shown several times this week along with my having received a call on it today.  Perhaps the made-to-order buyer will be show up.  Since I've not recently spoken about the acreage I have listed in Fertile of late, I thought it best to mention it tonight.  What I think is keeping the home from selling, is the drive-by visuals people see which shows the home in need of paint.  The owner had it pressure washed last year and didn't get around to painting it.  The siding on it is cedar so in spite of it being bare, it'll still take a good painting that'll hold.  All the extras offered can't be compared which are:  natural gas instead of LP, city sewer and water along with a private well, a huge heated shop with a half bath, and nearly eight acres that goes it.  There's about 5+ acres of old growth timber which takes your breath away when walking thru it.  There's an additional 38+- acres adjoining it that's also for sale.  You can either buy it together, or separately—you make the choice.  And above all, it's located on a hard surface road! The acreage is now priced at $135,000.  Click on the link below to view this wanna-be all natural hobby farm.
I do hope everyone has some libatious things planned for tomorrow night. Drinking oneself into oblivion is NOT what I'd call a "good time had by all".  The real trick is to keep everyone engaged. Consider a few teasingly wicked games, carefully prepared nibbliks, appropriate drinks, a handful of scratch lottery tickets, random drawings for your over-the-year carefully collected prizes, and above all, baskets full of smiles and bushels filled with belly laughter.  Just follow my above recipe, and it'll be the most remembered.