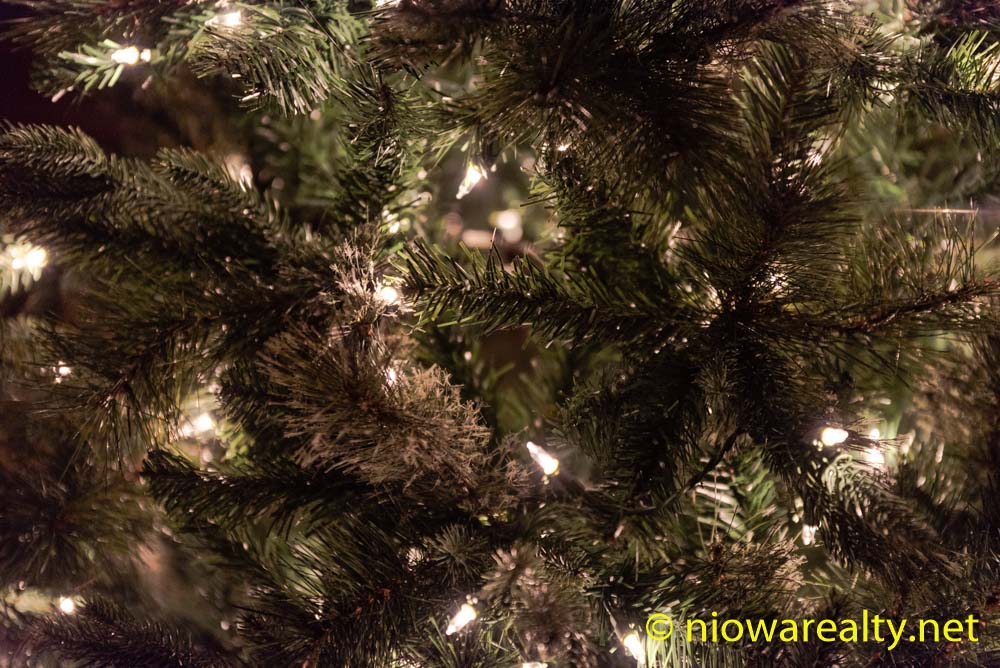 As I'd expected, there were non-stop visitors at my public open house this afternoon at 50 Winnebago Court.  I'm glad I printed out enough flyers for it because I was down to only one being left by the time I finally closed up at nearly 3:30 PM.  I have a feeling it's going to get sold by the time the week is out.  I wish the sun would've stayed out all day instead of it turning overcast again around noontime.
It may sound like I'm beating a subject to death, but I only wish I had my camera with me when I drove past Central Park on State Street this morning.  Oh my goodness!  You wouldn't have believed it unless seeing it for yourselves. The sidewalks, the monuments, and everything else under the canopies of the park's trees were nearly completely covered with crow droppings.  If my afternoon wasn't so busy, I would've taken a photo of it.  It's a good thing we're getting rain now, and hopefully enough to wash down that mess caused by those dirtie birdies.  I hope they're not going to make it a habit of roosting there every night, or we'll have plenty of people complaining about walking over and possibly slipping or falling.  They REALLY are dirtie black birdies.
Please make sure to tell everyone about my public open house tomorrow located at 850 – 15th St. SE here in Mason City.  I can't believe it hasn't sold yet.  It's a well built three bedroom 1 ¾ bath ranch home located in the popular southeast side of our City.  I did peek under the carpet, and did notice there are oak floors in the living room, hallway, as well as all the bedrooms.  Since we're in the times where more people are becoming aware of the allergies induced by carpet mite feces, there's been many who've paid thousands of dollars to have carpet-less flooring installed.  All of the big ticket items have been done, so that's all that's left for a buyer is decorating.  Just remember, paint is one of the cheapest improvements that oft times makes the biggest difference in presentation.  Click on the link below to view the particulars of this home.
Considering all the crazy things that are happening in our area as well as the world, I'm getting to the point where I brace myself when reading the dailies.  I've also found in recent times too many reporters sensationalizing stories.  There are several in North Iowa who've become quite good at it.  The sad part about it is there are people in the general public who really enjoy reading such smack.  Some of it reads similarly to The National Enquirer.  One really can't help but wonder where the truth ends and the fantasizing begins.  In the old days we used to consider it "Over the fence gossip."
Since I had a free hour or two, I decided to travel to Clear Lake and attend a religious service.  I happened to get there just before they started.  The setting was pleasant and the pastor made some good points while speaking about the real meaning of Advent.  Afterwards, I did a little driving around their Downtown and noticed the generous crowds enjoying the festival of Christmas by the Lake.  Next year, it'll be on my radar.