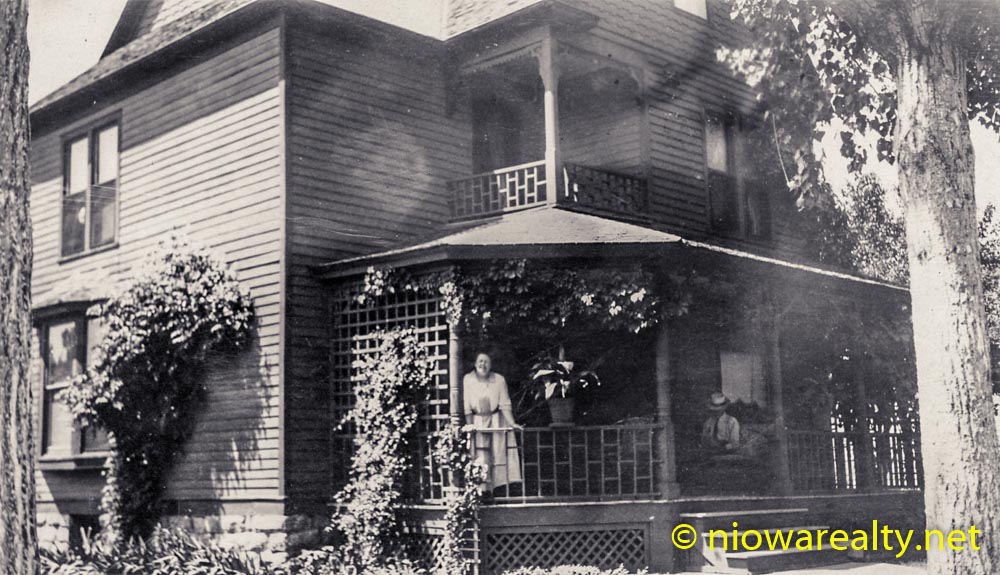 For it being the day before Thanksgiving, I wasn't surprised to find myself quite busy with real estate.  The highlight of my day was getting a new listing which is located at 116 N. Seminary in Nora Springs.  It has been owned by the same family since 1976 and has had some recent updates that should attract buyers in today's market. There are a number of great features the home has, but my favorites are the gorgeous oak woodwork, the hardwood floors, and the massive pocket doors on the main floor.  Whomever had it built back in 1900 likely was one of the "well to do" families of Nora Springs.  The kitchen is exceptionally large which has more than enough space to have a kitchen breakfast area.  There's a main floor laundry area, along with a ½ bath which is yet another feature you normally don't find in an older two story.  All four bedrooms are generously sized which with a growing family, there's enough room for everyone to have their own "space".  There are newer thermal windows, permanent siding, a high efficiency furnace with central air, and even a walk-up attic that's floored for additional storage.  The location is family perfect in that the school is just a short walk up the street without having to be concerned about children crossing busy intersections. There's also a two car detached garage and the yard is more than large enough for a garden or a children's play area.  Yes, this home is going to make someone a great home where precious memories are waiting to be created.  Click on the link below to view this beauty.
Between appointments, I thought I'd check to see what's new with the world.  Once in a great while I go to http://www.thesun.co.uk just to see how the Brits view recent international events.   There's one thing I've noticed about their journalism is there's usually nothing left for the imagination.  Some of it is pretty graphic.  I can certainly say much of our news gets filtered by more prudent editors.  One clip I ran across spoke of how one of Putin's high ranking officials referred to President Obama as a monkey on their national television.  Now I'd say that was in exceptionally bad taste and indicative of how disrespectful the Russian Government is of the United States.  Considering the craziness that's been happening not only here in the United States, but all over the world, I'm vely glad I'm not living in or near any "hot spot" metropolitan areas.
One of my exceptionally intelligent clients who lives out on the Coast got me started years ago in reading some of the on-line international newspapers.  She assured me at the time, I'd look at international events in a different light, and she was right.  The German one I like to read which offers in-depth articles is: http://www.spiegel.de/international If you're curious about news and views from across the pond, take a look at the two of them.
I went digging to find another appropriate photo for tonight's article and found one that invoked thoughts of home, family, gatherings, and peacefulness.  I believe the above photo speaks for itself.  It must have been taken on one of those lazy Sunday afternoons likely a hundred years ago.  For sure it must have been a great home for the holidays.  Can't you see yourselves lounging on that massive front porch?