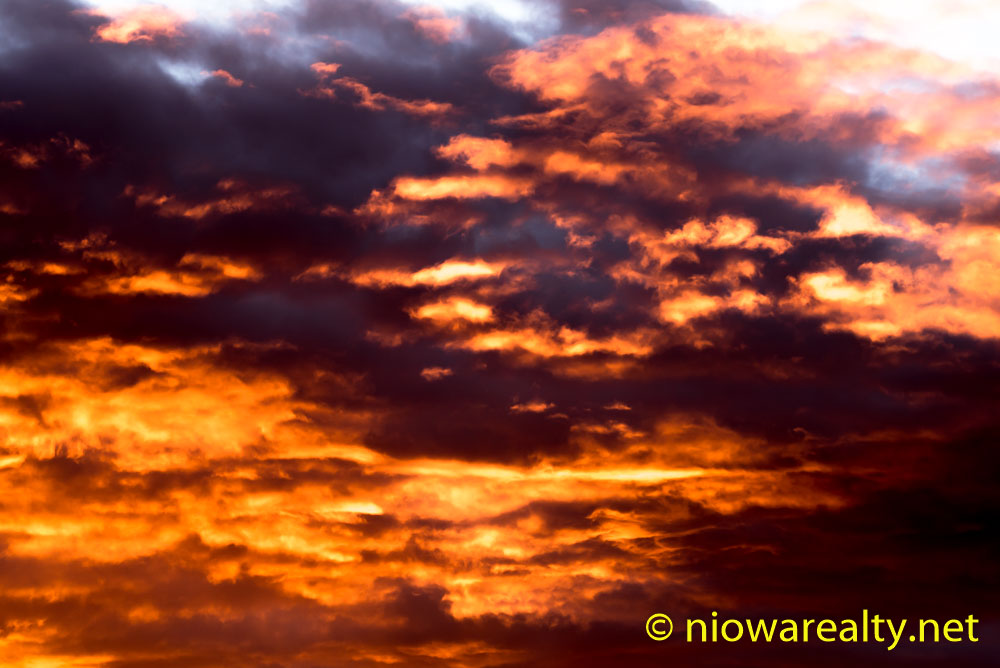 Another one of my office listings was finally sold today.  It was on the market a bit longer than it should have been, but as I've always said, "There are times when a home seems to wait for the right buyer."  I'm actually happy it was purchased by those who'll make it a spectacular home when they're finished. I'll certainly want to see next year.  I've seen their work and it is far above what anyone would expect.  Quality workmanship and attention to detail is always held the highest with them.  They are the type who can walk through even the most "staged" homes and find hidden faults of workmanship.  I think they could even put the most astute home inspector to shame with their keen eyes.
There are other great value listings of mine that are begging to be sold before winter and I encourage everyone who's looking to purchase a home to check out all the listings on my website—especially those that have had  recent price reductions.  Please go to www.niowarealty.net and have a good look.  There are two of them up in the swimming pool area that are certainly worth taking a peek at, as well as one out near the High School, and one down on the SE side of our City.  These are just a few along with others that are calling for new owners.  Far too many homebuyers of today get caught up in the wall colors and floor coverings.  If they only knew paint and floor coverings are not improvements—only tastes that don't last.  Everyone must open their minds to the possibilities of what a home could look like instead of getting their brains wrapped up in what they're seeing in the now.  Our world is getting overly populated with people who have stagnant imaginations  We must work at challenging the creativity we all have lying dormant within.  I was being a little boastful today by showing before and after photos of a long and difficult project I was involved in several years ago.  Sometimes we have to give others a little nudge by showing what really can be done with structures in our community.  If they contain good bones and are in good locations, there's no real road blocks to what can be created.  I was teasing someone today by saying, "I'd rather take a home that's had nearly no changes made since it was built, rather than one that was covered by "layers" of generational tastes to where we find ourselves spending more time un-doing than doing."  I'll not forget the time I removed three layers of ceiling before finally exposing the original which should have never been encapsulated.  Again, it's those generational tastes that precipitated the creation of layers.  If something was designed and built to last, it becomes pan-generational and need not be altered because of its lasting beauty.   We must remind ourselves of that before trying to re-design a structure that was meant to remain as such—a classic.
Sometimes I read the internet news early in the morning, and today just before I went to the news section, I happened to see something written about Harry Potter.  When I clicked on it, there he was shirtless and posing for a glamour photographer.  It was just another example of how it seems everything has to be about "looks" and "sex".  Our times seem to tell me that if it isn't evocative, it's not worth photographing.  So now there's an evocative woman in her boudoir, and a scantily clad man in his dudeoir.