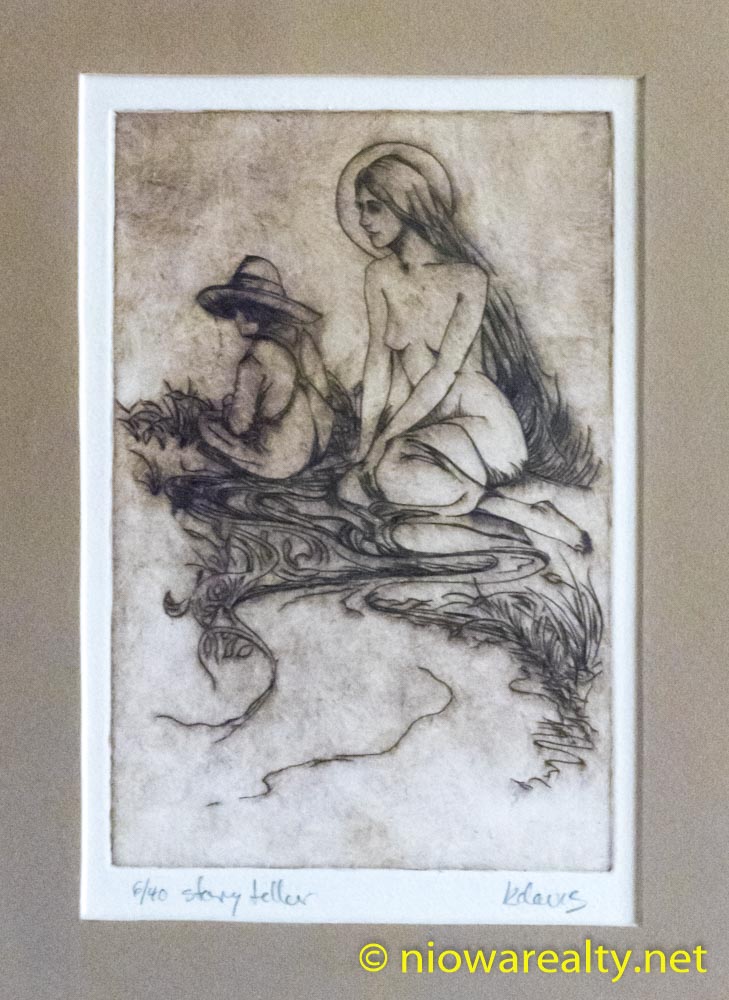 While driving to work early this morning, it was indeed confirmed Jack Frost had paid us a visit over the night when noticing my temp gauge read 27 degrees. Some of the coverings I had on the my plants were blown partially off by the wind sometime in the night, but I think they'll be OK in spite of not being fully covered. Any of the northerly exposed flowers and shrubs certainly showed signs of having been frozen already this afternoon. I guess tonight it is supposed to get down to 30 and certainly the low-lying areas will be colder. There's one positive thing about our first frost in the 20's, and that is the bugs won't be as pesky as they've been. I'm sure we'll still see the ladybugs and a few mosquitos since they're very good at hiding under leaves and on inside branches.  To my absolute fury, I noticed those ever-marauding deer started eating the flowers of a beautiful white chrysanthemum. Go figure! They don't eat any flowers off the other colored ones—just the white. Maybe they're making white chrysanthemum tea in their bellies. It's funny now that I say this because the chrysanthemum tea I looked up was made only from those that had white flowers.
I was delighted to have received several calls this morning on the Fertile acreage I just yesterday reduced by $25,000. One of the callers seemed very interested after I gave him all the details. I'm still surprised more people from Clear Lake haven't been calling on it since it's only a straight drive of 10 miles from there. I've been hearing stories of more people who work in Clear Lake wanting to move into the country. It's no surprise when seeing how much some of those tricked-out acreages near there sell for—and quickly I might add. It's too bad we can't create our own "mini-me's" because if I could, I'd have one moulded and send him up to that acreage and create one of the most admired produce farms. With it being visible from not only the County blacktop, but also a State highway, it wouldn't be hard to find when buyers come a-callin. If both parcels were put together, there'd be nearly 50 acres which would be more than enough land to create a variety of crops along with enough space for chickens and a pig or two. Yes, I'm already a bit envious of whomever turns that homestead back into a real work horse vegetable farm. One could even create a large vineyard like they've done up in Mitchell. We all know how the craft vineyards in Iowa have become so popular. The house is rock solid along with all the out-buildings; all they need is a little TLC.  I dare any of the young and industrious to take the leap and create for themselves a more gentle and stress-free life for themselves. Just remember, fruits and vegetables aren't politically correct or challenge every word and phrase that comes out of our mouths.
One of the dearest of Downtown workers stopped by my office this afternoon. The visit was partially on business, and the other just a social call. We always seem to take each other on a ride over numerous subjects whenever we get together. We laughed a little, and cried a little when recalling some of the memorably happy as well as sad things that've happened to ourselves along with others in the past. One particular story she so vividly recalled caused me to be entirely convinced she's got that rare gift of being a true storyteller to where her listeners are right with her in all of her sensory overloads. While walking out, I reminded her how blessed she was to be the storyteller. As a footnote, I shared with her one of my old family's sayings which she'd never heard before that goes like this, "Tit for tat, butter for fat, you kill my dog, and I'll kill your cat." To see the look on her face the first time I said it was absolutely precious!