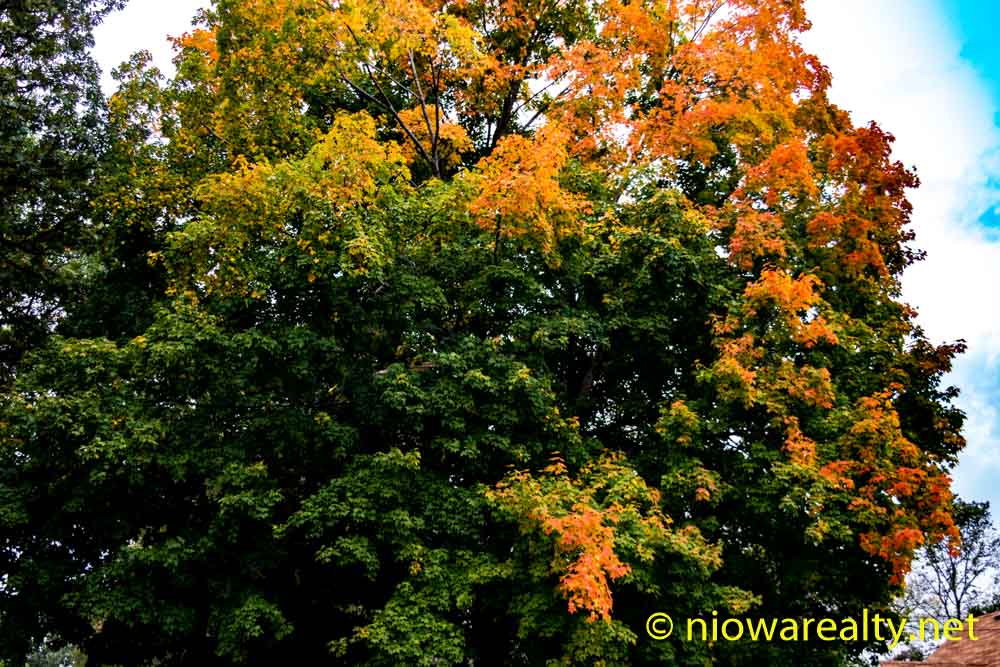 It'll certainly be unfortunate to see what the damage is going to be in Florida and a few other States up the eastern seaboard when hurricane Matthew makes landfall. I know I may sound like a crepe hanger in saying how I've come to believe the weather related disasters are growing all the more frequent and deadlier. I'm continuing to hear the sad stories being told by eye-witnesses of the flooding we had several weeks ago in North Iowa and I think many are coming to believe these happenings are no longer anomalies that'll never be seen again. I'm sure there are a number of meteorologists sitting in their offices scratching their heads wondering how to explain these happenings in a scientific manner. No matter what field we're in, we use past experiences and happenings as a base for sound opinions. I'm just hoping the intensity of the weather won't get any worse than it already is. Seeing some of the recent video clips on the news makes those disasters look as though they're from a movie set instead of being real life.
I had to make a quick stop at one of my client's homes to pick up some documents this afternoon. She is an absolute dear heart whom I hope to stay in touch with because of her genuine goodness. The more stories she tells about her younger years causes me to admire her all the more. Every time I've been at her home, she always has to make sure she has freshly cooked coffee and something baked. Since it was a bit of a surprise visit, there was no coffee or baked goods. She apologized for not having anything for me which prompted my saying, "I understand you being of the "old school", but most others don't even think of offering a visitor something to eat or drink." She shook her head and said, "Well, they're not me, and I'll continue to have my standards when it comes to guests." I drove away smiling to myself while remembering all the times I was served either tea or coffee along with something light at the tables of past elderly clients and customers." The strangest thing about this whole business is that I remember those welcoming people most. I guess there is something to be said about treating people graciously, and thus all the more remembered.
My new listing at 916 N. Delaware is getting quite the activity and I'm hoping there'll be a young family taking up residence there soon. I'll be hosting a public open house at the home this Sunday from 1:00 – 3:00 pm in hopes many of those who're too busy during the week will have time to stop on Sunday. The schedules of most young families tend to be more hectic during the week leaving little time to house hunt. The finished room on the 3rd floor would make a great place for children to have as their get-away. There'd be no more scolding of children for having their toys scattered all over the living room floor because they'll have their own playroom upstairs.
I happened to notice a freshly baked apple pie sitting on the kitchen counter of a home I was recently showing so I freely blurted out to the buyer, "An apple pie without cheese is like a kiss without a squeeze." He looked at me a bit confused, so I quickly asked, "You've never heard that saying before?" Of course he hadn't so I brought him up to speed regarding that very old saying. I'll have to be all the more careful with my ancient sayings. Try adding a slice of biting-sharp cheese with your next piece of apple pie. I think you'll agree with that very old saying.