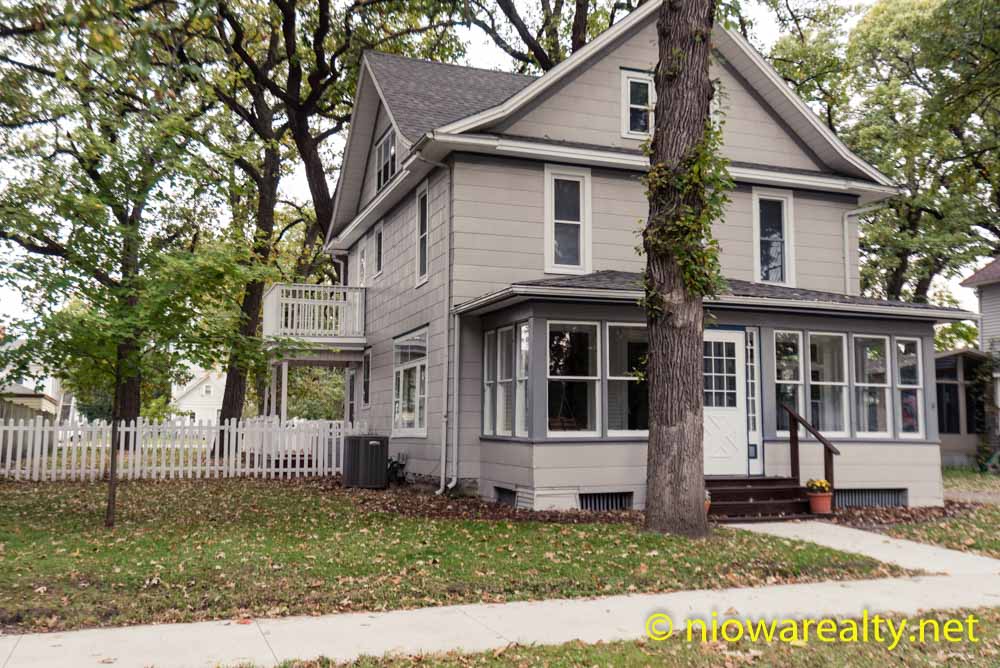 It may sound a bit like I'm tenant bashing, but today I was stood up twice by people who were to look at a home for rent, as well as another person who promised me he was going to rent a home he looked at over the weekend and would have the deposit in my hand on Monday morning. Monday came and went and no check or even a phone call.
I finally broke down and called him and he basically told me he couldn't rent it because his current landlord wouldn't let him out of his lease. Of course yours truly had to be a gentleman about it all while thinking, "You didn't check to see when your lease was up before looking at homes to rent?" There are certainly those who march by the beats of different drummers. Of course I couldn't finish out the day without chewing on the ears of another tenant for not taking better care of the yard belonging to the home he's renting. I've decided there are far too many people becoming sedentary to the point of not wanting to do any more menial labor than they absolutely have to. Again, I blame the social medias, the televisions, the plug-ins, along with every other distracting toy you can think of. I've always considered the unplugged manual labor around the home to be the sort of "soul cleansing" time where there's no interruptions—it's just the work and me having a go at it. With that said, after what I saw today, I'd say much of our work ethic problems are generational. This afternoon I witnessed a man old enough to be my father up on a garage roof sweeping off dead branches. I went over and said, "I wish I had my camera with me!" We had a nice chat about this and that and left him to his own "soul cleansing".
If any of you know someone who's looking for a rental that I've not yet advertised, I have a large 2 bedroom ranch with an attached garage that's located in a very nice area.  The rent on it is $600.00 per month—no smoking and preferably no pets. I could easily live in that home myself due to its location and floor plan. I'm finding word of mouth to be a better advertising vehicle these past weeks, so we'll see if I get any calls from these words.
It has surprised me to find how suddenly I'm getting a lot of activity on the Fertile acreage I have listed. Every time I'm up there showing it, I become a bit envious of whomever ends up buying it. The home on it is rock solid and worth making some cosmetic updates. The giant workshop that's heated and has running water is the real bonus for it. We've finding all the more young entrepreneurs wanting to start their own businesses but need somewhere to get started. Think of the billionaires who started their companies out of their home workshops and garages. That's all it takes is hard work, vision, and a place to make it happen.
The above photo is a new listing I'm sharing with you today. It's located at 916 N. Delaware Ave. here in Mason City. The owners have worked from top to bottom to make it move in ready. It has all the room any growing family is looking for, along with a 3rd floor family/playroom that is rarely found—especially in this price range. It doesn't have a garage, but the lot is more than big enough to build a 3 stall. This home certainly offers something for everyone. Click on the following link to view this beauty.