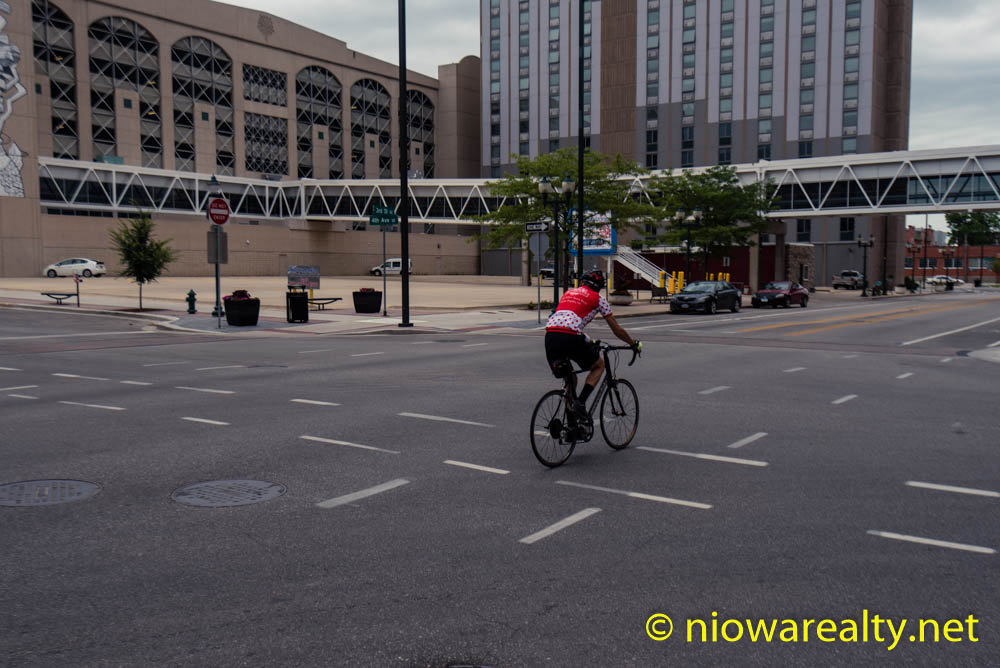 While showing homes to a buyer this morning I was told that we're supposed to be getting more rain which doesn't make me happy in the least bit considering how much we've already received. The walking path along the Winnebago River is still under water. I've already heard how some of the Counties that are downstream from us are dealing with their soggy ground and wet basements. I only hope the amount of precipitation we've had these past six months aren't going to be a sign of what's in store for us this coming winter.
I couldn't help but notice the number of political yards signs that've been popping up all over the City. I went down one street today that looked as though nearly everyone in a given block had one or another candidate's sign stuck in their yards. I'll be glad when it's all over and cityscape will be back to normal. As I've said before every election in the past, "I hope everyone takes time to reflect on the candidates running and vote their consciences." That's about all anyone can do because far too many times we've seen what happens after a given person is voted into office—their agendas change. Another thing I've noticed this time around, is how all the verbal bashing of opponents has sunken to new lows. There was an article I read last week about how the major political parties are moving farther away from the center to where the numbers in the far left camps are growing as are those in the far right. No matter what anyone thinks, when there are two greatly opposing ideologies, nothing gets accomplished other than a whole lot of arguing and wasted tax payer dollars.
There are several of my listings that have been under the radar far too long and I've been putting the word out as much as I can so to alert prospective buyers what great values they are. The first one is at 15 N. Ohio here in Mason City. We recently had a price reduction on it to $106,500.00. This home is absolutely ready to move right in and enjoy. The sunny open floor plan offers a mid-century great room effect with the kitchen/dining/living areas. If you have school age children, you couldn't find a better location for walking to and from school. Be sure to check this one out!
The second listing is located at 507 – 4th St. SE which is smack dab in the middle of the River Heights area which is one of Mason City's "pockets" of key locations the young and upwardly moving buyers are looking for. The kitchen is absolutely gorgeous, the oak woodwork is beautiful, and the layout is well designed. Anyone who is very much into enjoying their home to its fullest both inside and out, this one certainly fits the bill.  Be sure to check this home out as well. The sellers of both of these homes are very motivated and want them sold before winter arrives.
Early this morning when looking at the online news, I again happened to read something that disturbed me greatly. I'll never understand as long as I live how people who think they've "won" an argument or cause, will continue to tear down their opponent long after the dust has settled. There's two reasons that come to mind. They either have hidden agendas, or they've got major inferiority complexes to where they rip others apart while rushing to raise themselves up. They're nothing less than back alley bullies.