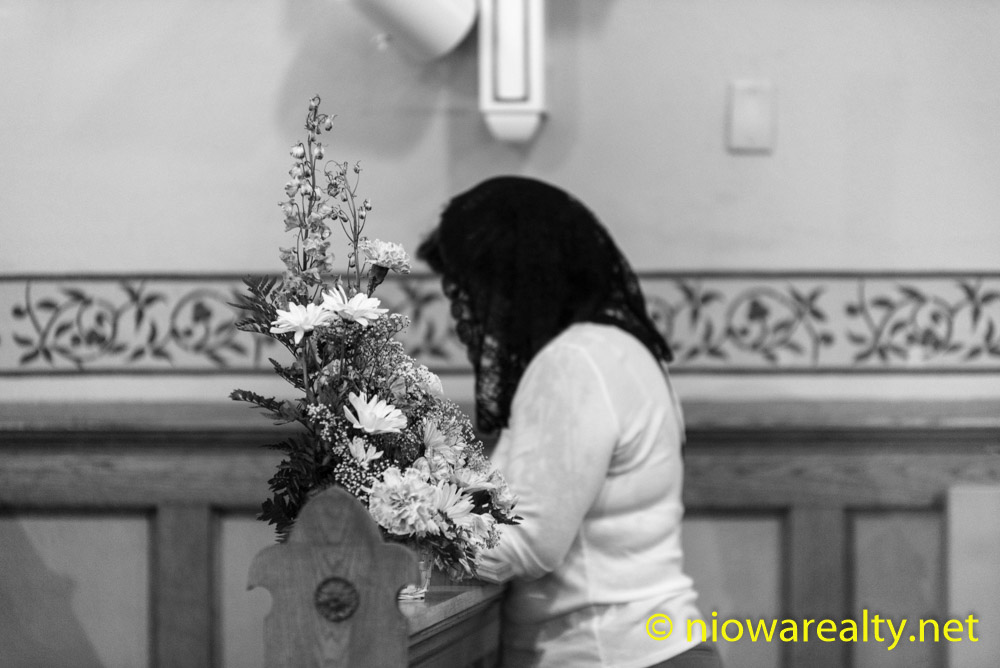 After leaving a funeral today, I was a bit saddened while driving back to Mason City and thinking about the dear man whom I had hoped to gain more deep wisdom from as time moved on, but as we all know, we can all be here today, and gone tomorrow.  The minister who was presiding gave a good sermon, but I felt there was not enough said about the decedent's true to his core kindness.  I don't believe there was a mean bone in his body.  I often noticed how he took extra care of his wife who was struggling with health issues.  In spite of her infirmities, he would always confide in her before making even the smallest of decisions that would affect her as well.  The marriage vows he took long ago, were words he lived by each and every day.  From the first time I met him about five years ago, we seemed to hit it off immediately.  It was as though a long lost friend whom I'd forgotten about suddenly re-appeared.  If only I could have had a few moments while he was living to tell him how much I respected him, I would have felt much better after the funeral.  It's almost as though it was meant to be that he became acquainted with me so to prove to me that there really are kind, gentle, and above all, selfless people still living.  In spite of my sorrow over his death, it reaffirmed my determination that we all must push back from us those who are the takers in our world.  Just yesterday I spoke of a woman whom I've known for a very long time who's done nothing to give back to the world.  Her one and only ability is that which she creates conspiracies in her mind and spreads those beliefs amongst the innocent, and in the end will take all she can get from those she's weakened by the self-serving chaos she singularly incited. People get put in jail for inciting violence, but we can't seem to do anything about those who incite malcontent.  If there were ever two people that were absolute opposites, the gentle man I paid my respects to today, and the evil woman I spoke about yesterday, would be a classic example.  So I guess the old saying held true today.  The good die young, and the evil ones seem to live forever.
Since Fall is nipping at our heels, I've decided to have two public open houses this weekend instead of one.  The one on Saturday will be at 15 N. Ohio here in Mason City.  I absolutely cannot understand why it hasn't sold yet.  It's spotlessly clean, has a great floor plan, a wonderful neighborhood, and a big double garage.  I've actually sketched the floor plan of this home for future reference and possible use. This home has been in the family for more than a generation and after viewing the home, you'll see why they lived there so long. It's plain and simply C O M F O R T A B L E.
The public open house I'm having on Sunday is located at 666 – 9th St. NE here in Mason City.  If there was ever a home a person could move right into without having to do a thing, this is the one.  I must disclose that it was my deceased mother's home and while preparing it for market, I've grown to more fully understand why she liked it so much.  Whomever designed it was keen on making use of the view of Birch Drive.
When seated in the living room, one can see all the way up Birch Drive.  Now that's a view! I freely tell people the address may be the mark of the devil, but a real angel lived there.  Be sure to stop by both homes this weekend…you'll be glad you did!