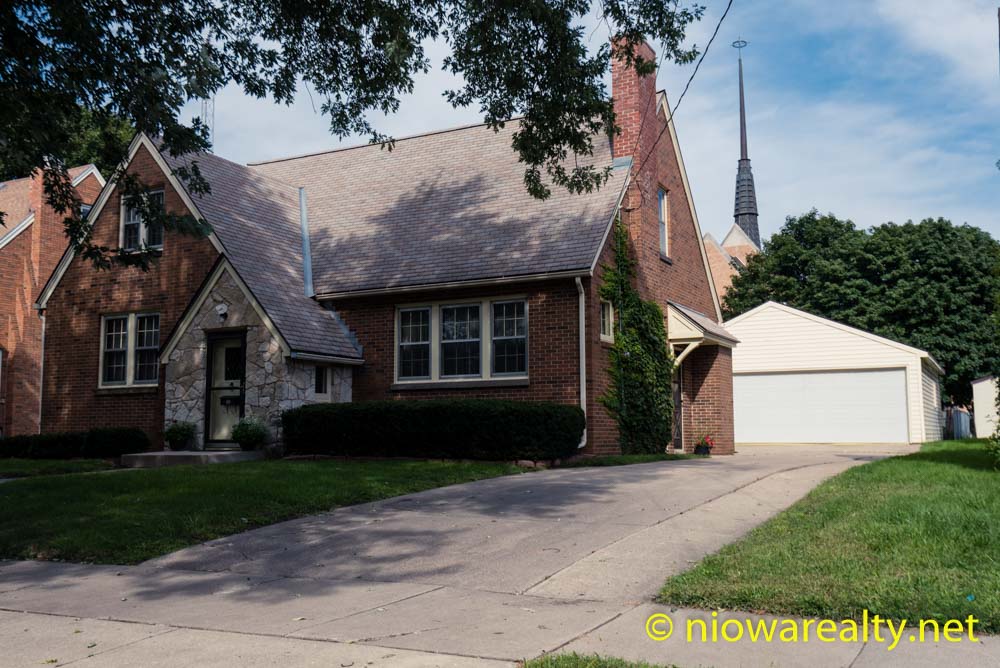 Alas the sun returned today and possibly because the powers that be decided not to rain on a day were there were a number of outdoor festivals being held around North Iowa.
While I was out doing yesterday mornings chores this afternoon, I found there to be mushrooms and toadstools growing.  As I said before, if we don't stop getting so much rain, we're likely to have them growing on our bodies.  Speaking of bodies, there'll be one plus side of the coming of winter, and that is not having to look at all the skimpily clad people out walking and biking around the City.  They're almost like the deer, I don't even look for them and they appear.  Now don't get me wrong, I'm not bashing people who're horizontally challenged, but today I noticed a young man walking across the street who had to weigh at least 350 lbs.  What was shocking wasn't so much his weight but that he was wearing a pair of gym shorts and had them hanging so low as to appear to be part of the drop-crotch crowd.  Oh Mercy!  I considered his fashion statement to be in a cavalier sort of way, "Thin may be in, but fat's where it's at!"
I think it over did it a bit when doing some cleaning on my hands and knees on a concrete floor for far too long today.  When I got up and started walking I found I'd created a bit of a painful catch in my knee.  After several hours, I found the pain coming and going.  I hope it's not going to be something chronic to where I'll appear walking like Festus on Gunsmoke. I know it was my fault for not putting some knee pads on while being down on that floor.  Oh well, we must all live and continue learning that our bodies were not created to be punished.  If we were meant to be kneeling on concrete floors, we would've been born with padded knee caps.  While keeping my mind from that tedious floor work, I began thinking about the most beautiful country I visited a number of years ago with one of my sisters.  She and I spent the most delightful two weeks touring Austria.  All the cities, including Vienna along with the countryside offered some of the most spectacular sights.  I'm not sure how it is now, but the Austrians are fanatics about keeping their buildings, homes and surroundings in near perfect shape.  What I nearly immediately noticed was the lack of flies.  That told me all the more how clean they kept everything.  If flies don't have something to feed on, they can't live and re-produce.  Yes, Austria will have to be revisited by me sometime in the future.
I briefly spoke of a listing I was getting yesterday, so today I now present it to the general public.  The home is located at 721 N. Jefferson Ave., here in Mason City.  It's a home that definitely stands far above its competitors.  It was built by the master builder Michal Haheim back in 1940 for the general director of Decker Bros. Meat Packing Plant.  There were no cutting of corners when it was built and it's as rock sold today as it was when it was constructed.  Where can you find a four bedroom brick home that has 2 ½ baths, a garage big enough to fit 4 vehicles, a larger than normal rear yard, along with all the modern updates for under $160K?  I can tell you right now, you can't.  The above photo is the street shot, and if you're interested, click on the link below to see the rare opportunity any discriminating home shopper is being given to own this classic.