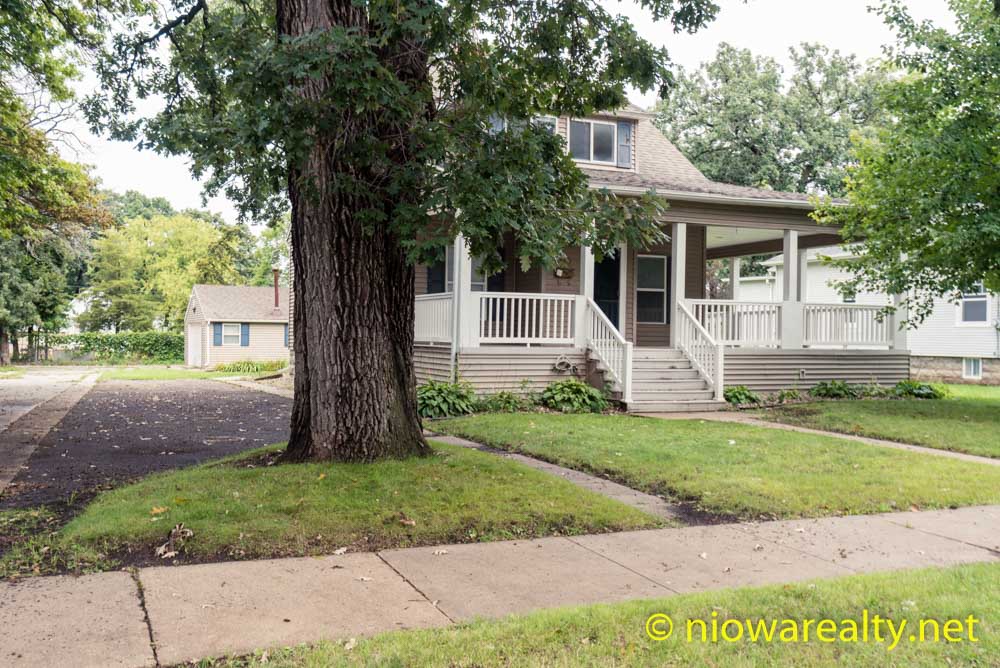 I was a bit concerned about possible flooding in our area due to the continued rain last evening.  When driving to work I noticed quite a bit of water standing so I made sure to check to see how high the banks of the Winnebago River were, and as I suspected, the water level was considerably higher than it was yesterday.  I was sad to hear about Riceville getting over six inches of rain which created flooding in eastern Mitchell County.  While I was out on the west side of the City late yesterday afternoon, I suspected we were going to get pounded by the looks of the clouds coming in from the northwest.  It's unusual for this time of year for us to be getting so much rain.  If it continues into the harvest time, the farmers will be making even less on their crops by having to pay extra to dry their grain to marketable levels.  Even today the skies looked like they wanted to shed a few more drops just for good measure.
It seems as each day grows closer to the elections, there are more people asking me my opinion on the political landscape this time around.  Today was no exception where I was cornered by someone Downtown asking my take on it all.  I simply said, "In my humble opinion, I've believed for some time there would come the day when many of those who've remained silent will finally speak up loud enough to be heard above the same old political din, and this year, I believe we're hearing them"  I was surprised he understood and went on to add how there's too much government intervention in all facets of our lives and most of it's based on fear.  I then said, "I can't remember which one of them said it but if my memory serves me, in one of the speeches given to his brethren, Bin Ladin said the way he was going to bring down the infidels was to instill fear into them to where their fears will destroy their countries from within."  He agreed and went on to say, "Yes, and look how people are afraid to travel overseas for fear of being in the midst of a suicide bombing."  "It's all part of the one great evil that incites all the other deadly sins, and that's fear."  I told him as I've told many, "I only hope for good and lasting changes that will bring our world back from being on the brink of returning to the Dark Ages where the value of lives meant nothing. In those times, humans were considered nothing more than resources.
I listed a foreclosure today located at 104 – 11th St. NE which I'm confident will sell quickly.  The owner of the property is North Iowa Community Credit Union, and I give them credit where credit is due.  They are very good at cleaning up and readying the few foreclosures they have to where they're attractive to owner occupants, and not the rental barons who buy them for pennies on the dollar.  They are far more community minded than what I normally see in the foreclosures that have been hitting the market these past years by other financial entities.  104 – 11th St. NE is in one of Mason City's Neighborhood Watch areas where most of the owners living there do take an active interest in the well-being of their neighborhood.  I've always liked that area where I've also sold a great number of homes over the years.  Be sure to click on the following link to check out all the details of this 4 bedroom 2 bath home.  After having a good look, you'll find that for the money, they're offering far more at 104 – 11th St. NE.