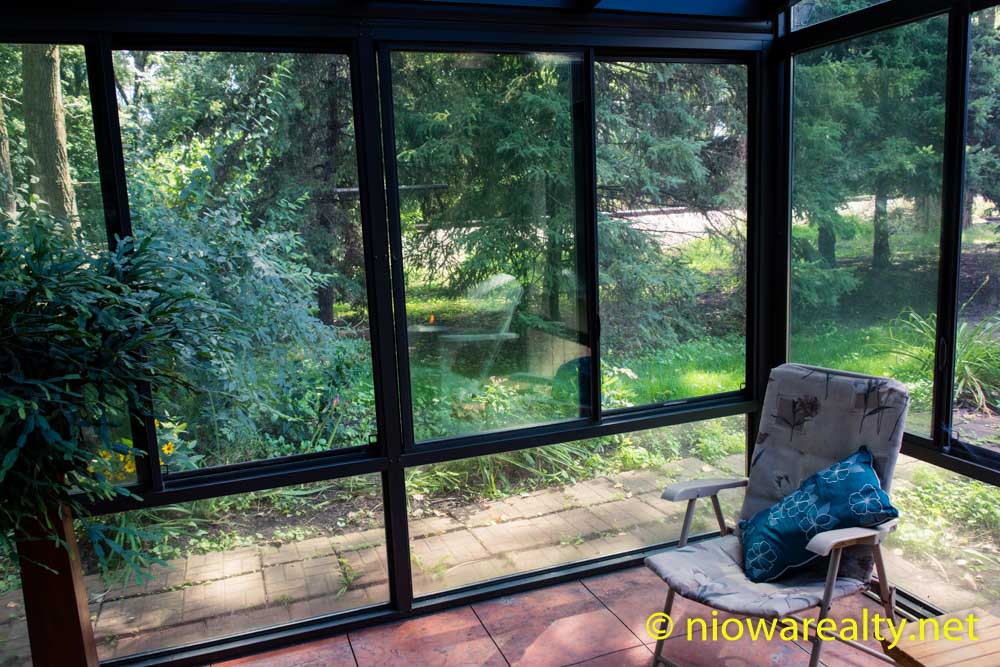 Another gray day unfolded this morning and while driving to work I thought for sure it was going to clear off after the showers last evening, but I was wrong when seeing it begin to steadily rain about 9:00 am.  Perhaps we'll begin to see toadstools sprouting all over our City.  I think we're reaching our saturation point of moisture in North Iowa and I wouldn't be surprised this will be considered one of our wetter summers on record.
Several days ago one of my dear clients showed me a message that was forwarded to her on her Facebook account.  She had me read it and I exclaimed, "Give me a minute to make some notes so I'll be able to remember as well as share with others." The following is what I copied from her cell phone, "Some people have to pretend you're the bad person so they don't feel guilty about the nasty things they've done to you.  God forbid they make themselves accountable for their wrongdoings."  I'm sure all of you have had experiences with friends and family where those words are applicable.  I'll never understand why there are some who've set their life paths as being ones of nurturing mean-spirited discord.  Not long ago a seller intentionally covered up a material fact in a home he was selling and then refused to make himself accountable for it.   I thought, "You nasty person! To intentionally do something to another for the value of an extra thousand or two is unforgivable."  There is no question in my mind there'll be a situation with him in the future where the tables will be turned.  What goes around more sooner than later comes around.
After a delay of well over a month past the original scheduled closing date, we finally managed to get a more difficult sale closed and had a soft landing to boot. The unfortunate hold-up was the buyer being encouraged to use a lender which does a huge amount of national advertising.  For some reason or other, the processor didn't realize there were loan requirements which the buyer couldn't meet and should have been disclosed to him in the very beginning.  Weeks were lost during that time until the buyer finally decided to make application with a local lender.  Once that got started, it was pretty much smooth sailing to the closing table.  What was unfortunate about the whole process was the buyer having to pay for another appraisal on the property because the local lender couldn't use the one the corporate lender had ordered.  It will continue to puzzle me why some buyers choose to use loan processors who often live far out of State and can't be reached other than via e-mails and/or phone calls.  In my humble opinion, I believe there are more than enough lenders here in North Iowa to choose from without "reaching out" to entities whose offices and processing centers are far away.  I just happened to see a 300K+ mortgage filed on an area home with a lender that doesn't  have a local office which again left me puzzled.
I'm hopeful that tomorrow's public open house located at 2031 Springview Drive is going to be a success.  The feature that "soars" above the competition is the fully glassed sun room at the rear of the townhouse.  Wouldn't it be wonderful to have an all season's sun room you can call your own?  Tonight's photo is one I took several weeks ago.