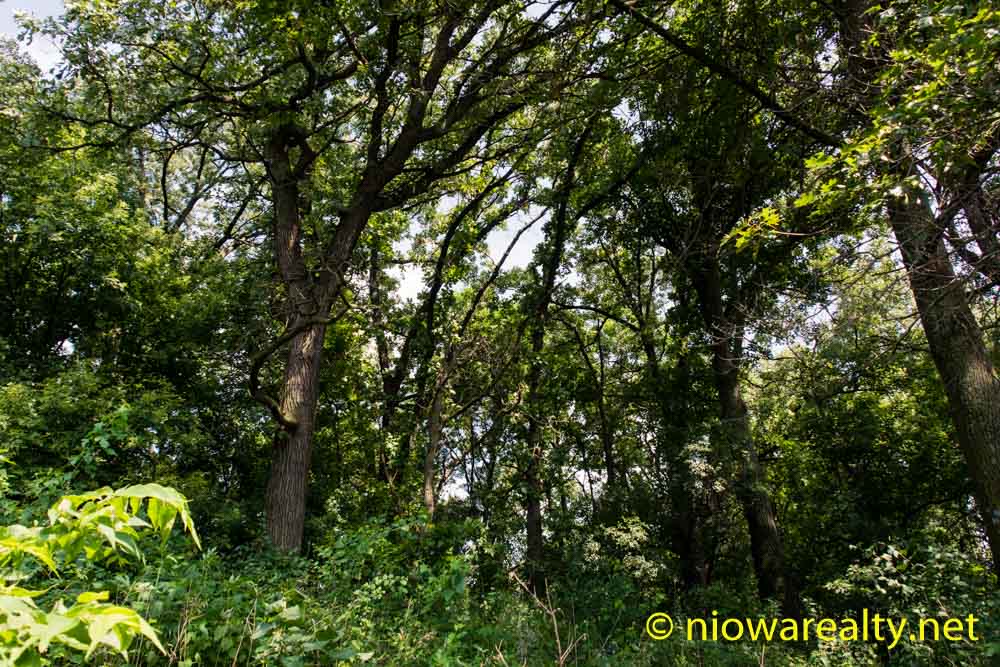 Having worn several "hats" of duties today, I'd say my day was filled to the brim.  It started with helping someone move an appliance, and ended with delivering a garden basket to a dear friend.  The bulk of the day was making calls and responding to e-mails.  One particular rude buyer had been e-mailing me this week regarding some of my listings and wanting to look at them soon.  I'd say I e-mailed this person at least four times and was about as professional as possible.  I had already set aside several hours this afternoon to show the ones asked about.  No return e-mail, but rather a call from another Realtor asking if they were available to show today.  I didn't have to consider myself clairvoyant to know it was that person who wanted to see my listings today.
Happenings like that are not coincidental.  Sometimes such people aren't worth wasting one's time on when there's no common courtesy or loyalty.  The licked lips and oily words of some sales people can really make a difference with the weakened resistance of  naive buyers.  It makes me think of a home that's not far from one of my listings that sold several years ago for far too much considering the really poor construction of it along with the rickety additions that were added.  I showed it but once and thought, "Who in the world put the price on this home?"  Some months later I noticed it had sold to a young couple.  No matter how high the market prices may go, should that home ever have to endure a home inspection, it would surely get many "Poor" remarks on its scorecard.  I really don't care to see young buyers taken to the cleaners when it comes to the purchase of their first homes.  It makes for un-necessary hard times for them knowing they not only have to continue making their payments to the bank, but also have endless repairs to be made due to the inferior quality of the components contained in their home-sweet-homes.
I had a chat with a dear old client today about some of the recent happenings in both our lives.  We were talking about how some will use and abuse others to whatever extent as long as they get their way.  I said to him, "As far as I'm concerned, there are good people and bad people in all walks of life and professions.  The most unfortunate is when finding those who've turned to the dark side working as bankers, lawyers, stock brokers, real estate agents, doctors, dentists, and so forth. The general public believe the people working in these areas are automatically going to work in their best interest, but it isn't always that way."  My friend smiled and said, "Yes, greed has no socio-economic barriers. It has the ability to thrive in any environment—almost like a super virus"  His words we affirmed when thinking of those branded as such whose paths I've crossed.
I listed an acreage in Fertile today that I "wowed" a great deal over. I told the owners that if I were looking for an acreage, I would be buying it today because it has such an absolutely wonderful lay of the land along with the 5+- acres of old growth oak trees.  I told the husband, "Those oaks have been growing long before the white men arrived." I got all the details and measurements I needed on the house built in 1916 which has 4+ bedrooms and 1 ¾ baths.  It needs some TLC but it's exceptionally well built.  The real plus is that it has city sewer and water, natural gas, and a well that's operational.  When finished, I told the owner I wanted to go for a walk in the grove by myself.  After making my way up a path likely a deer's, I had the most wonderful feeling as though I'd just entered a mystical woodland realm. That little walk will always be remembered.  Click on the link below to view this charmer.