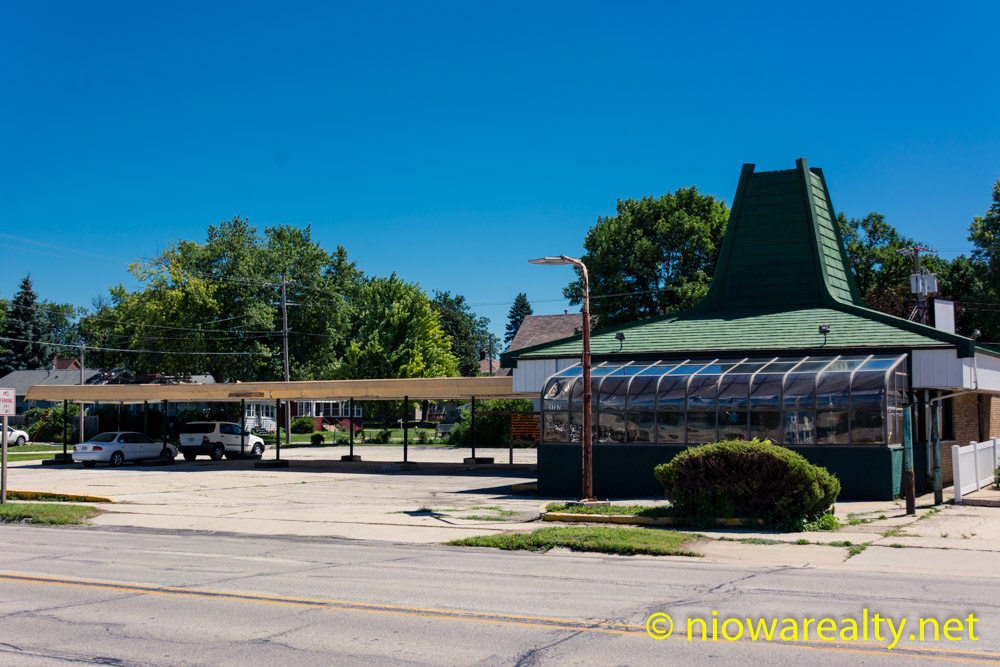 Most of the general public have no idea the amount of time spent on the back side of listings and sales where there's much needed time to do research, forecasting, profiling, accounting, and above all, management of time.  Since I've had to deal with more contractors than normal this year, I can't begin to describe my frustration with many not keeping appointments and/or meeting deadlines they themselves set forth.  I said to one of them several days ago, "If you were in my business, you'd be loosing more clients and customers than you'd be able to keep."  Of course the answer was just another "canned" excuse.  Some of those excuses reminded me of those I would overhear from late paying tenants back when our office was in rental management.  Some of the funniest were, "I can't pay my rent because I'm pregnant.", or "My cellphone broke and I had to buy a new one.", and "My girlfriend ran off with my checkbook and won't bring it back." and last but not least, "My son accidentally dumped dish soap in his aquarium and killed all the fish so we had to go out and buy him new ones."  Yes, these are actually just a few of the lame-brained excuses I've overheard.  Fortunately I didn't have to be the one trying to keep a straight face at the front counter.  It makes me wonder sometimes if any of them finally woke up and understood the whole scheme of what being a part of society is all about.
I had to run out to Walmart very early this morning to pick up a few things for the office.  While walking in I happened to notice the license plates on about a dozen parked vehicles. It didn't surprise me to see Wright County plates on many them as I've seen before when out there very early.  I went in and grabbed what I needed and while walking to my car I spotted several of the owners of those vehicles placing purchases into their trunks. I'd say they were likely the workers from those mega pig farms that cover Wright County's landscape.  We can be certain Walmart's business will be stellar if they build that slaughterhouse in Wright County.  Remembering what that County looked like when I was young compared to now, I'm not the least sorry for those residents because as far as I'm concerned they allowed it to become nothing more than a massive farrow-to-market pig operation.  What more likely a place to build a slaughterhouse wouldn't you say?  I'm glad the wind rarely blows from a southwesterly direction.  As I said before, I'm sure if those now deceased hard working farm families who had some of the most handsome farmsteads could see what's happened to their County, they'd roll over in their graves. So much for progress.
I'm delighted to inform everyone that I've listed Patrick's Bar and Grill located at 1707 S. Federal Ave. here in Mason City.  Without a doubt, if there's anyone looking for an opportunity to create some real equity, this is the place where it can happen.  The location and size of the lot is perfect for just about any type of business should they not want to keep it as a bar/restaurant.  Yes, there are upgrades some would likely make, but it's now pretty much a turn-key operation as it stands.  Most don't remember when before it being Patrick's, it was the A & W Restaurant.  The more I've been there, the more I'm confident it will sell quickly.  Click on the link below to view this great buy.