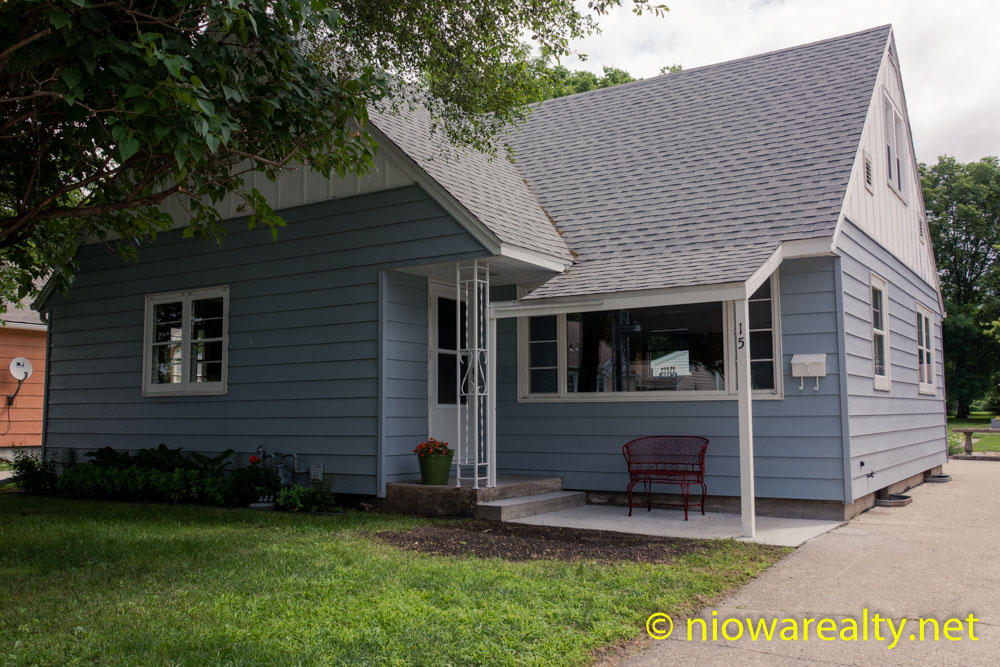 I've always considered it rather interesting in how people perceive themselves along with the world in which they live.  What got me started thinking about this was a conversation I happened to have with a young man.  I'm not sure how we happened on the subject, but I continued expanding on a thought he had by saying, "I may be the strangest and overly noticing person, but whenever I see someone walking in public with  flip-flops in either their bare feet or wearing socks, there've been too many times when I've noticed when they're walking ahead of me and when they're on the flip of their flip-flops, I just happen to notice how dirty the bottoms of their feet are or how soiled the bottoms of their socks appear and it makes me cringe to think how dirty their living quarters are."  He laughed and said, "You know, I notice the same thing, but when I see the bottoms of their feet being so dirty, I start looking and noticing everything else that's wrong with the picture."  I then laughed and said, "I usually stop at the feet in fear I will see something even more memorable that I really don't want remembered."  We shared a few other visuals we've had recently and were thankful to know that we're not alone in how we perceive the world around us.  Then today, one of the people I do business with on a regular basis brought up how terribly annoying some people's voices are to where we wish they would hang up the phone more sooner than later.  Since he and I know many of the same people, we started being a bit wicked in attempting to mimic their voices.  He would try to copy one and I would laugh, and then my turn came to attempt copying another's voice and then he got his laugh.  It went on until we ran out of annoying voices of people we know.   When I walked out of his office, I noticed his secretary must have overheard some of our mimicking by saying with a smile, "You're being naughty but really funny and don't tell my boss you're voice copying is better than his."  Yes, I did get a much needed laugh out of that encounter today.
Late this morning I received a call from a woman who's been working diligently at getting her mother's house ready to sell.  She informed me it was time to get it listed so I made a late morning appointment to meet her there.  I was exceptionally impressed with the home as well as all the work that's been done to ready it for marketing.  The home is located at 15 N. Ohio here in Mason City.  It's a mid-century 1 ½ story home that's been in their family for a very many years. From the street it looks much smaller than it is so I was quick to let the owner know I'd be scheduling a public open house on it this coming Saturday.  The main floor has the original design of an open floor plan which is very popular with today's buyers.   There are four bedrooms, a recently remodeled bath, the kitchen has been updated, there are new floor coverings, some new windows, a basement that's a blank canvas for anyone wanting to create an extra living area or man cave, and above all it's close to East Park, all three schools, and east-side shopping.
I took a photo of the green space that's visible across the alley from the rear.  As I was walking through the home I couldn't think of one thing a buyer would have to do before moving in and enjoying the home and its neighborhood.  Oh, and by the way, it's also on a street that's not heavily traveled.  Click on the link below to view 15 N. Ohio.