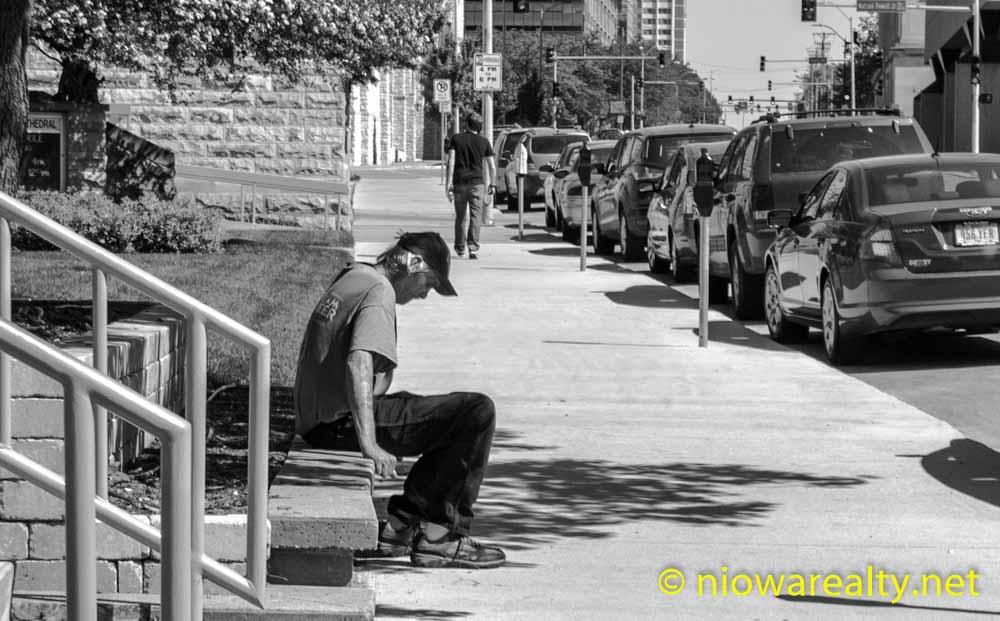 In starting my work day a bit earlier this morning, I'd forgotten how quiet the streets are before the normal rush hour.  It was sort of like being out and about with the stillness of the night bleeding over into the early morning hours.  I was delightfully surprised to see so many people out walking and jogging that early in the morning.  Most of those who live near East Park don't realize how good they have it to be able to enjoy all the natural beauty the park area has to offer.  Many would think it's only during the pleasant months to be enjoyed, but I believe when one dresses properly, it's a natural joy every month of the year.  With the right attitude about our four seasons, each and every month can create all the more opportunities to explore the great out of doors.
One of the highlights of my day was having the opportunity to do a walk thru on a home that I'll have listed in the next day or so.  Anyone who's looking for absolutely no work along with quality updates, this home will fit their needs.  The owner just recently had a 24' x 24' double garage built that has all the bells and whistles. When I'd finished walking through the home I said to the owner, "There are two things that's going to sell your home and they are: your kitchen and your double garage."  The kitchen could have been one of the cover story kitchen make-overs of a decorator magazine.  The use of subway tile in a kitchen has always been a great love of mine.  Since our inventory of classic homes is getting squeezed to where there's little or nothing to choose from in an affordable price range, I'm confident it will sell more sooner than later.  My target buyer is likely a single or young professional couple who's looking for a home befitting of their social/economic status without having to pay a king's ransom for it.  Most people don't realize that many of our up and coming professional or semi-professionals have student loans they're still trying to get paid off, so they know they have to keep their sights lowered with what they're going to be financially comfortable with until those loans are paid off.  While driving back to the office I remembered what the owner was saying about having as little as possible on the windows so to allow as much light to enter the home.  Knowing how delightful the seller is to be around, it's no wonder why due to all that inspiring natural light entering it on a daily basis.
After that earlier conversation with my seller, I couldn't help but remember some of the stories told me in recent years about people and their quirky bad habits.  There seems to be more conspiracy theorist living amongst us than we'd ever imagined.  Believe it or not there are people who keep their homes buttoned up to the point where they light candles on their stovetops for added light.  There are those who sleep single in queen size beds with mounds of clothing piled next to them.  I can't imagine what that's all about other than their belief in there being someone sleeping motionless next to them.  I've personally seen double attached garages filled so full of boxes of family "treasures", that they have to leave their cars parked outside.  And then there are those nasty children of oldsters who wait like vultures in the trees for them to die so they'll soon feast on the fruits of another's hard work.  A number of years ago someone was talking about a poor soul in need.  When realizing I'd heard enough I said, "I know him well and if he'd fall into a pit filled with $100K, he'd have it spent in less than a year because that's just the way he and others like him are.  They create their own hardships for all the more attention, and the more attention they get when in a pinch, the more they're noticed."  So like the chicken or the egg in what comes first, is it being in need of money, or the need of attention being first?"  I'll leave the answer of my question to be your call.