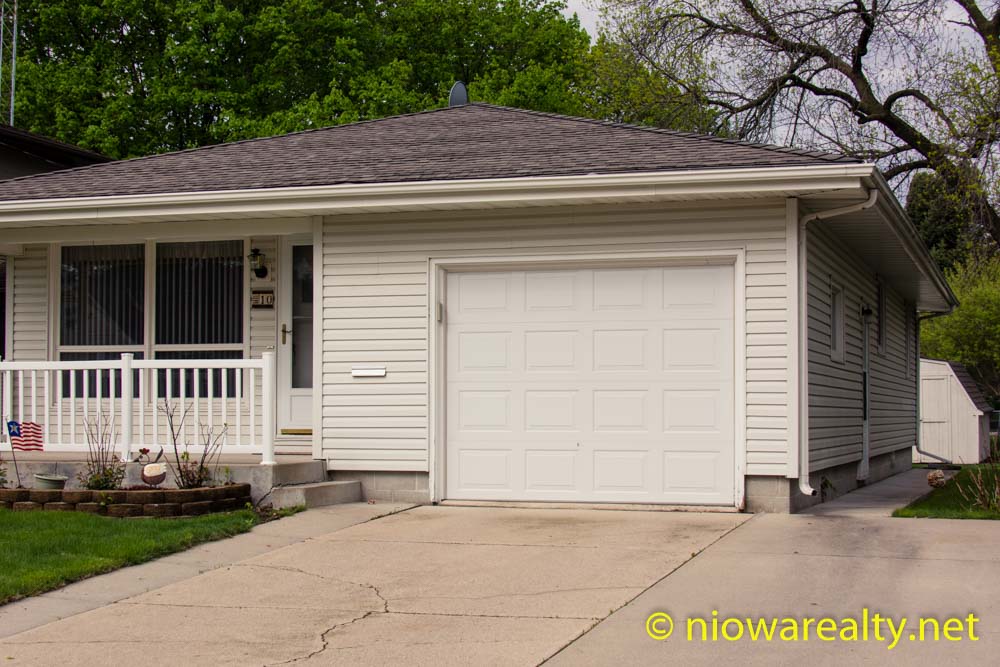 As I'd expected, today was one where I felt like I was meeting myself coming and going.  Whenever we're so busy, we must pay extra attention to detail since as we all know, the overlooked details are the ones that can create firestorms in the future.  I was just about to tear my hair out in worry that I'd misplaced a checkbook that I rarely use.  After settling myself down, I thought about when I last used it and then remembered where I put it.  Isn't it funny about us humans where we become mindlessly methodical about where we put things, but when placing something in a different place for some situational reason or other, we tend to forget.  That's likely why we are more like automatons with many of the tedious things we do.   After we've established patters, they don't seem to play an active part in the moment by moment things we do every day.  For example.  Do any of us really actively remember putting our seat belts on when getting into our vehicles?  Certainly not.  It's a hard coded knee jerk action.  For those that always lock their cars when away from home, isn't it also a mindless task we do automatically?  I think we all dress and undress in the same areas every morning and night, and likely put our pants on starting with the same leg we've always used since growing up. Have you ever noticed how when going to bed, you sleep on the side you've always slept and likely have the pillows in the same position and no matter if you're on your back or side every time you fall asleep, you'll normally be sleeping more deeply in the same position each and every night.  No matter how much others say they're un-predictable, they still have those automatic things they do without even considering them to be hard-coded or predictable.  Yes, we are more biological computers than we'd ever like to think and if pondered upon too long, it may make us a bit worried.  With the chaos of this past month, for some reason I neglected to pay a normal monthly bill.  After really looking for the reason, I discovered I hadn't printed it out to pay simply because I was more focused at that time to print out something far more important.
Abnormal circumstances during those times that cause us to not perform those normal mindless tasks, are when we've suddenly forgotten to do something.  Long ago I read an article about how con artists are sometimes able to dupe people and one of the keys is to keep their victims from performing those ritualistic tasks by creating abnormal circumstances.  Pretty scary isn't it?
I listed a fine home here in Mason City today which I believe is yet another one which will sell more sooner than later.  It's located in one of Mason City's popular locations which is close to East Park, the Aquatic Center, and east-side shopping.  The address is:  10 South Vermont.  It is a newer ranch home that's been very well maintained and updated since it was built in 1973.  It offers a newer kitchen and bath, a large living/dining room, newer thermal windows, permanent siding, main floor laundry, a very comfortable basement with rec room and a huge 3/4 bath.  There's an attached garage with opener and a large storage shed in the rear yard.  Don't wait to count to ten when offering to buy 10 South Vermont Ave.  Click on the link below to view this charming home.